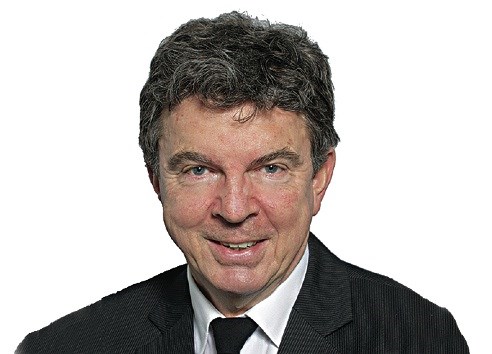 British Columbia has been coasting on the carbon tax for seven years, citing it at every opportunity as an example of how the province is a world leader on the climate-change agenda.
The trouble is: No one is following. Claims of leadership are a lot more valid if you have some followers. Various officials made a concerted effort over the years to promote the carbon tax as a response to climate change. So far there have been zero takers in North America for the B.C. version. We're leaders of a movement with no followers yet.
B.C. Liberals get invited into powerful circles to talk about it. Premier Christy Clark spoke to a World Bank-International Monetary Fund meeting last month on the subject. But interest in the concept is one thing. Adopting it is another.
The carbon tax wasn't the only move then-premier Gordon Campbell made when he tackled climate change head-on back in 2007. There was the drive to make government carbon-neutral. There was the Pacific Carbon Trust, an entity that regulated a new market for carbon offsets. There was a climate-change secretariat, set up as a powerful agency to keep the drive going.
But the carbon trust closed its doors. The secretariat was reduced and folded into the environment ministry. Other elements faded. The ambitious emission-reduction targets are still on the books as law, but there hasn't been much in the way of new initiatives to meet those targets.
The carbon tax is the one high-profile element that's left. It's credited with modest success in reducing emissions.
But the government's new preoccupation is liquefied natural gas, and realizing those projects will likely move B.C.'s emissions in the wrong direction.
Clark's announcement Tuesday of a new "climate leadership team" implicitly acknowledges that the vaunted action plan has been allowed to slide. She called the team the next step in climate leadership, saying the 19-person committee will engage people on new ideas "to support a growing economy."
The group will unveil a draft report by December — just as the next big UN conference on climate change convenes in Paris. It will have recommendations on how to keep B.C. on track toward meeting reduction targets.
The previous climate-action plan will be updated to a "2.0" version and the committee apparently has a green light to recommend new programs and policies.
But there's an important proviso written into the job description. It can pitch new ideas to meet the targets, "while maintaining strong economic growth and successfully implementing the B.C. Jobs Plan, including the LNG strategy."
So any talk of punitive new actions against emitters or onerous new restrictions isn't going to go very far, if it includes curtailing growth, or downscaling LNG. The CEO of the B.C. LNG Alliance — David Keane — is actually on the team.
The thrust of the idea seems to be looking for ways to capitalize on green-economy concepts.
Two Liberal backbenchers, Mike Bernier (Peace River South) and Jordan Sturdy (West Van.-Sea to Sky), will lead the team.
Other notables include three people from academia: Tom Pedersen, from the University of Victoria's Pacific Institute for Climate Solutions; Nancy Olewiler, from Simon Fraser University's public-policy school; and James Tamsey, a University of B.C. professor who co-founded Offsetters, a carbon-management company.
Environmental interests are represented on the team by Tzeporah Berman, famous as a leader of the Clayoquot protests of the 1990s; Merran Smith, from Clean Energy Canada; and Matt Horne from the Pembina Institute.
Other business leaders apart from Keane include James Gorman, a former deputy minister in government who is now a forest company executive, Harbour Air CEO Greg McDougall and former B.C. Hydro executive Tim Newton.
Municipal and First Nations leaders round out the roster.
Green MLA Andrew Weaver welcomed the team, but said B.C. can't curtail emissions as long as it embraces LNG. He said a staged 66 per cent increase in the carbon tax to $50 a tonne, which would add about five cents a litre to the price of gasoline, is a step the government could take immediately to make a difference.