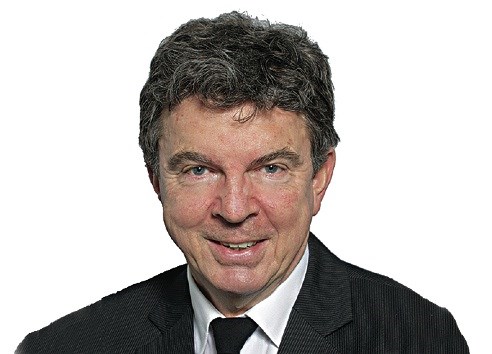 They're generally a polite bunch of professional politicians, so municipal delegates to next month's convention aren't likely to roast Premier John Horgan.
Plus, many of them are completely involved in coping with wildfires, and might still be grappling with those crises in September. The extraordinary pall of smoke choking much of B.C. is challenging everyone. Any political arguments could fall by the wayside.
Still, the resolutions up for debate at the Union of B.C. Municipalities gathering make it clear that the convention won't have the friendly getting-to-know-you vibe it did last year.
The NDP government was new then and it was Horgan's first appearance as premier. His keynote speech was a generic set piece about how keen his government was to do as much as it could for as many people as it could. Who could object to that?
This time around, he has a track record to answer for, and some municipalities aren't particularly enchanted with one part of it. The bait-and-switch technique the government is using to get rid of Medical Service Plan premiums is a particularly sore point.
The new government slashed the premiums by 50 per cent as one of its first moves. It went over well with everyone, including municipalities. Nearly all of them pay their employees' premiums, so the move amounted to a considerable saving.
Then the other shoe dropped. Finance Minister Carole James unveiled the makeup for much of that lost revenue in her budget last February. It's the employer health tax — an annual levy of up to two per cent on their overall payroll — which hits municipalities as hard as any other major employer.
The staging of the new tax hammers them yet again, since they'll be paying one more year of the (reduced) MSP premiums at the same time they start paying the employer health tax.
So part of every homeowner's annual property-tax hike will be the direct result of the employer health tax.
That explains why one of the first resolutions up for debate — from Metro Vancouver — is a call to scrap the entire tax and come up with something fairer.
It notes that many local governments will pay twice in the employer tax what they pay covering employees' MSP premiums. It wants the tax redesigned to be cost-neutral for local governments.
Three other resolutions along the same lines were submitted. They are much further down the agenda and won't come up for debate, but they indicate the depth of unhappiness about the tax.
Fort St. John, Vernon and the Association of Vancouver Island Coastal Communities want the tax delayed until the UBCM executive meets the government to make its case.
They might get a meeting, but they're running out of time to force changes. The tax kicks in in January, and the NDP has mostly ignored months of complaints about the impact. It raised the payroll threshold for charities, which exempts many of them, and is handing out transition funding to post-secondary institutions and school districts.
But that just irritates municipalities some more. If school boards get a break, why can't they?
The UBCM dug into the impact last spring and found it to be substantial. In the 2019 double taxation year (EHT plus continued payment of MSP premiums), costs related to MSP will quadruple.
Saanich was singled out as a case study. It will pay $1.78 million in employer health tax next year, plus $209,000 to cover employee MSP premiums. And public employees generally get annual raises, so the cost will climb each year.
The options are to cut services or increase taxes, and 15 jobs would have to be eliminated to manage the increase.
The impact would compound, as Saanich pays levies to the regional district, hospital district and other public entities, all of which have to cover the employer tax as well.
It also compounds on many businesses, as they would pay the employer tax directly, then pay higher property taxes to cover the new municipal costs.
Confronted with the report in May, James said: "They aren't going to get any relief."
There'll be a mass show of hands next month on that statement, and there won't be many in favour.