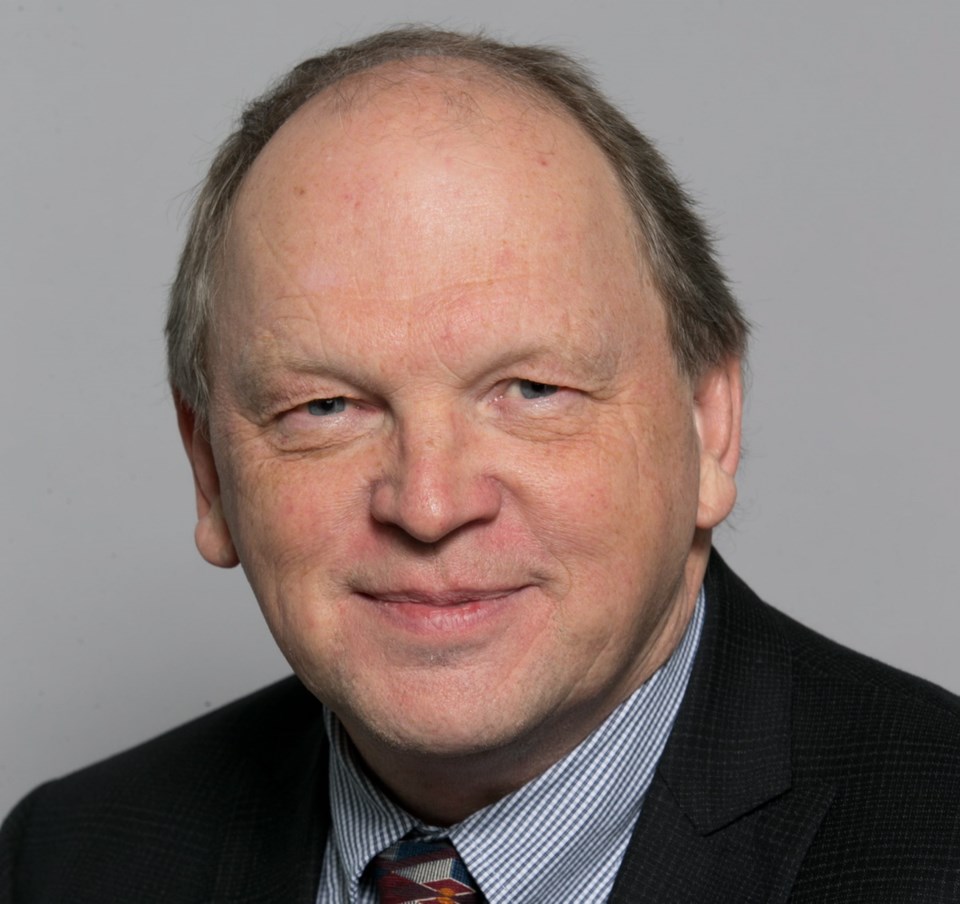 One hundred years ago Wednesday, Lt.-Gov. Francis Stillman Barnard put his signature on a piece of paper, and it was official: Women — most women, at least — could vote in B.C.
Barnard's action was only symbolic, because the people had already spoken.
In September 1916, B.C.'s eligible voters, all of them male, had been asked to decide whether the franchise should be extended to women. With a clear majority throughout the province, those men said yes, ending a struggle that had lasted for almost half a century.
At the same time, voters narrowly approved prohibition, and elected Harlan Carey Brewster's Liberals, booting out the Conservatives under William John Bowser.
Bowser had been in office for less than a year after taking over from long-serving Richard McBride, who was staunchly opposed to women being allowed to vote.
The notion of female suffrage was hardly new. In October 1871, just months after British Columbia became a province, American suffragist Susan B. Anthony came to Victoria for a series of public meetings where she argued that women should have the right to vote.
One-half of the brain power of the world was wasted by depriving women of participating in politics, she said.
"It is said that the women who are agitating today were in favour of free love," Anthony told a crowd at the Alhambra Theatre at the corner of Yates and Government streets. "But all that women claimed was the right to separate themselves from a drunken, brutal, libertine husband, and refuse to bear him children and thus pass down his vices and degradation to future generations."
Cheers erupted as she spoke. The Daily British Colonist reported that Anthony's "words are well-chosen" and her "manner is ladylike," and that she was so eloquent that she could retain the attention of the audience for two hours.
Not eloquent enough, however, to bring about change. In 1872, a bill that would have given women the vote was soundly defeated. The next year, however, women who owned property were given the right to vote in municipal elections, and a few years later, women were allowed to vote for and serve on school boards.
After Anthony's visit, the struggle for women's right to vote continued. It was not only about casting ballots; it was about being eligible for elected office and for work in a variety of professions where the right to vote was demanded.
The supporters of female suffrage, both female and male, refused to give up. Through the years, several bills in favour of women's rights were defeated, but the proponents came back again and again.
After one defeat, in February 1885, the Colonist said in an editorial that "the time has come when the ballot may be safely entrusted to the softer sex."
Some of the foremost minds of the day were women, the newspaper said. "We do not believe that politics will ever become a thoroughly respectable and honourable profession until females are permitted to have a voice in the selection of members of the house."
In the early years of the 20th century, there were more rallies and more efforts to change the law. Several local women devoted many hours every week to the cause, and international suffrage leaders such as Emmeline Pankhurst gave lectures in Victoria.
Through determination and stubbornness, the tide turned. McBride remained opposed, saying that most women did not want the vote. But after he stepped down and Bowser became premier, his Conservative government agreed to put the idea to a provincewide referendum.
Bowser could have pushed through a bill in favour of female suffrage without a referendum, as was done in Alberta, Saskatchewan and Manitoba in early 1916.
Instead, he chose to give the men of the province a say — veto power, in effect — over what women would be allowed to do. He might have been afraid of losing what little support he had, but in the end his party was soundly trounced the same day the province voted for suffrage.
There were still restrictions; people of Asian or indigenous descent were not allowed to cast ballots, regardless of gender.
But 100 years ago today, with royal assent, the biggest battle was finally over.