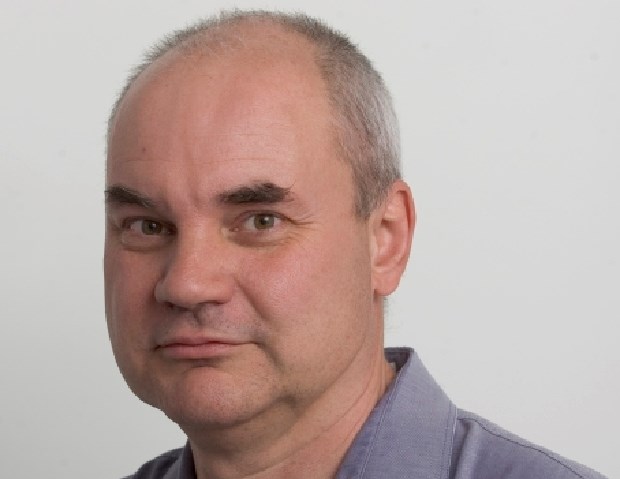 Ryder Hesjedal says he stopped doping in 2004. He was going backward on mountain biking's World Cup circuit, finishing worse than when he rode clean. The Olympics were coming — his first Games — and he wanted to compete there the right way.
So, not long after starting, he gave up performance-enhancing drugs for good.
Never mind. Damage done. The Victoria cyclist's past sat ticking like a time bomb for nine years before blowing up in his face last October, when it was revealed in a disgraced Danish rider's tell-all book.
Casual fans connected the dots, wondered if Hesjedal was cheating when he won the 2012 Giro d'Italia, tainting the greatest achievement in Canadian cycling history.
Hesjedal himself did little to clear the clouds. Within hours of the Dane's story surfacing, he released a brief statement indicating the allegations of past drug use were true and that he had admitted them to the authorities months earlier. Then, for nine months, we heard nothing; it turns out Hesjedal was following doping authorities' request that he not talk about what was an ongoing investigation. The silence might have helped the authorities, but it left the public with unanswered questions.
Now, for the first time, he's opening up, and here's what he wants Victorians and cycling fans to know: Yes, he doped from late 2003 to mid-2004. Yes, he regrets doing so. No, he hasn't done so since. All his road-riding success came drug-free. You can win that way in cycling, now.
"A lot of people think there's a lot more to it and there just isn't," said the 33-year-old, home for a break before heading back to Europe and this week's Vuelta a España. "There isn't a whole movie's worth of drama in my story."
No, but it's dramatic enough.
Hesjedal, who grew up riding around the Highlands and the West Shore, had lots of success after turning pro as a mountain biker in 1999, and says he did it clean. There was no pressure to cheat in Canada. "It wasn't in the culture."
In Europe, with the elite racers — grown men — it was different. Hesjedal wasn't naive to the reality that the people at the front of the biggest bike races on the planet were getting help. "You just know the guys you're going up against are going to be employing those techniques."
At 22, he thought it was a decision he would eventually have to confront, that it was part of being a "true professional."
So, just before the 2003 world championships, when Michael Rasmussen showed Ryder and two other Canadian mountain bikers how to take the blood booster EPO and another doping agent, Synacthen, it seemed as though the Dane was helping them get to the same level as the competition. "He almost felt sorry for us," Hesjedal says.
"That was the first time. It was almost like a necessary evil. You were being accepted amongst your peers and older guys that you looked up to. A sort of a sick rite of passage that was necessary in the sport at the time."
But it was, he stresses, his own decision.
"I made the regrettable choice to give myself what I thought was a fair chance on an even playing field.
"I was an idiot."
What hurts now is knowing how much damage he did to his reputation and the sport. "One of the most frustrating things was people automatically went, 'Oh yeah, he's doped all his career.' "
Not true — but he was dirty when he won silver at that 2003 world championship. The guys who won gold and bronze later got booted out for doping, too.
The next spring, straddling the worlds of mountain biking and road racing, he resumed his doping regimen. "I felt like I had already crossed that bridge of 'I have to do what it takes to be there.' "
But the results on the European mountain biking circuit were dismal.
"It didn't help at all. I had the worst round of races I ever had. I thought 'Is it really worth it?' "
'Insane environment '
Returning to North America in June 2004, he simply stopped doping. "It just never happened again. One, I was never looking for it, and two, nobody was offering it. Three, I believed I could perform without it and that's what I wanted to do at the Olympics and for the rest of my career."
By that time, he already had one foot in road racing, cycling's big-time show, the one with the Tour de France and the Giro and, of course, Lance Armstrong.
In fact, he was on the fringes of Armstrong's U.S. Postal Service team in 2004 and 2005 (when it was renamed Discovery Channel) before joining Phonak in 2006. Those teams were notorious for their drug use, so Hesjedal has trouble convincing cynics that he
wasn't dirty when he rode with them. "People say 'You were on Discovery. You were on Phonak. How could that be?' "
The somewhat pathetic reality is that he wasn't good enough to be pressured to cheat, wasn't at the level of the top riders, he says. "I wasn't in that circle."
U.S. Postal had taken him on only because his mountain bike team was subsidizing his road-cycling contract. Discovery kept Hesjedal for a second season only because teams were required to give new riders a two-year contract. "They clearly didn't want to have me," he says.
"It was the same thing at Phonak. They had their guys who mattered, and everybody else was just filler.
"A lot of people say, 'You had to dope just to be there.' That's not the case. I could do my job."
Not for long, though. Phonak imploded, a series of scandals culminating in Floyd Landis being stripped of his 2006 Tour de France win. "Those were still the full-gas days. There were guys going positive all the time from the team. It was just an insane environment to be in."
The team folded. Hesjedal was out of a job. "There was nobody banging on the door to give me a contract."
Back to the minors
He got one low-wage offer from a team notorious for its drug use. "They said they could help me go fast; that was their pitch." But Hesjedal wasn't interested in doping, or sharing a uniform with those who did. Teams carry 30 riders, but may only field eight or nine of them for a race. Hesjedal would have had to compete with a crowd of juiced teammates just for a spot on the starting line. "You're actually getting cheated by your own teammates."
All that was at the end of cycling's darkest days, when doping was endemic. As the U.S. Anti-Doping Agency pointed out two years ago in its decision to sanction Armstrong: "Twenty of the 21 podium finishers in the Tour de France from 1999 through 2005 have been directly tied to doping."
So Hesjedal came back to North America — to the minor leagues — for the 2007 season, looking for a fresh start.
It was there that he caught the eye of the new Slipstream Sports team (now known as Garmin-Sharp). Run by Jonathan Vaughters, a former Armstrong teammate, Slipstream was — and is — an aggressively anti-doping outfit. It understood the sport's past but offered riders a way forward as long as they put their sins behind them. (Scotland's David Millar, cycling's most famous born-again proponent of clean riding, is a vociferous Hesjedal supporter.)
Slipstream was a breath of fresh air for Hesjedal.
"I remember thinking, 'At least the guys on my team are going to be at the same level, I'll have a fair chance.' " That was 2008, the same year cycling's governing body introduced the biological passport — ongoing tests that track a rider's blood and hormone levels for abnormalities, much trickier to fool than a straight drug test.
"For me, being in it, it's impossible to dope and not be caught, eventually," Hesjedal says. (In fact, on the day of the interview, representatives of the Canadian Centre for Ethics in Sport had shown up at his parents' Metchosin home at 6 a.m. for a surprise blood test, one of countless in- and out-of-competition tests administered by the team, cycling authorities and doping agencies since 2008.)
As the sport cleaned up, riders who five years previously couldn't even get to the starting line were winning big races.
Hesjedal began to pile up good results: a stage win in the 2009 Vuelta a España, second in the 2010 Amstel Gold race, seventh across the line in the 2010 Tour de France and, of course, the Giro crown (the equivalent of an Italian team winning the Stanley Cup) in 2012. "I have the satisfaction that I've won the hardest race in the world, clean."
He became a hometown hero: The City of Victoria threw a parade, and it was announced that the new Royal Bay Secondary would be built on Ryder Hesjedal Way. He launched the non-profit Ryder's Cycling Society of Canada to promote the sport.
Thousands have ridden in Ryder Hesjedal's Tour de Victoria mass-participation ride, the fourth edition of which takes place today. He lent his time to causes from the Tour de Rock to Bike to Work Week.
Haunted by the past
But then the past seeped back in. After the U.S. Anti-Doping Agency presented its case against Armstrong in October 2012, Hesjedal, whose name had popped up in the investigation, was called in for questioning by the agency and the Canadian Centre for Ethics in Sport.
Meeting doping officials in March 2013, he admitted his past drug use. Because his transgressions were outside cycling's eight-year statute of limitations, he avoided the suspensions — and the publicity — given to riders whose offences were more recent.
Critics say he could have helped his cause by going public about his past before it came out in Rasmussen's book, but Hesjedal said it wasn't that easy.
"OK, when's a good time?" He wasn't going to pipe up early in his career, not when his brief foray into drug use paled beside the sophisticated programs of others. "My story was a drop in a freaking great lake."
Later, as he grew in stature, so did the consequences of revealing his secret. Had he voluntarily divulged it, people wouldn't have gone beyond the headlines blaring Giro Champion Doped. "You don't want to be bringing the sport down any more."
Even after he told his story to the authorities, they didn't want him talking about their ongoing investigation, so he kept quiet.
"I spoke when I was asked to, when my time came. That was it."
Vaughters, Slipstream's boss, confirms that after Hesjedal testified to USADA and the Canadian ethics centre in March 2013, the agencies asked both the team and rider not to talk about it until further notice.
Vaughters also says the doping agencies gave Hesjedal — and other riders — a deal they couldn't refuse: Tell the truth and the worst you'll get is a six-month suspension, but if we find out you held anything back, we'll ban you for life. "There's every incentive to be truthful, and every disincentive to lie," he said, on the phone from Colorado.
In fact, several of Hesjedal's teammates got brief bans last year after testifying about pre-Slipstream transgressions. Vaughters himself was a doper before giving up both racing and drugs in disgust.
"To me it was like, 'I'm just sick of it.' "
That disgust led to the creation of Slipstream as a resolutely clean team. "Everyone on the team understands implicitly and explicitly that that ethos comes first and winning comes second," Vaughters says.
There's also the pressure not to let down the team. Slipstream's sponsorship agreements say that if a single rider is caught cheating, it's all over. "We fold up shop the next day. The team is done." A hundred people out of jobs.
Peloton cleans up
So the irony, and what makes all this so hard for Hesjedal to talk about, is that revelations of his past put a blot on a sport that has — and he is proud of this — taken big steps to clean itself up.
"The peloton is nothing like it was," he says. "There's no pressure [to dope]. There are no teams employing systematic programs.
"Does that mean there's no one cheating anymore? No." (Note that Hesjedal was just awarded a retroactive fifth-place finish in the 2010 Tour de France this month because the second-place finisher, Russian Denis Menchov, was — thanks to the biological passport — stripped of his result, a fate that had already befallen the first-place finisher, Spain's Alberto Contador.)
But the dark days are gone. "You just don't think about it anymore," he says. "It's over."
That's what he wants Victorians, and cycling fans, to know.
"Is it significant that I crossed that line and doped? Certainly."
But ultimately, he says, it had no bearing on what he later accomplished. "Those rides have been done the right way. … I'm proud of that. I hope people understand and believe that."