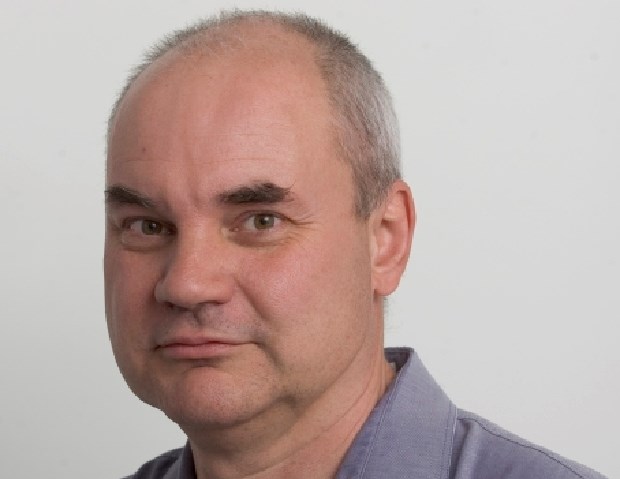 Saying we're being gouged by government, the right-leaning Canadian Taxpayers Federation wants the province to cut taxes at the gas pump.
Saying we're being gouged by oil refiners, the left-leaning Canadian Centre for Policy Alternatives wants the province to regulate the price at the pump.
In related news, I want to grow bangs.
These are fun days for the ideologically inclined. They have ramped up their indignation to match the rise in the price of gas, which now hovers at a level more commonly associated with heroin or movie-theatre popcorn.
Tuesday, the taxpayers federation launched a petition calling for a cut in transit and carbon taxes. Its focus was on the Lower Mainland, where the transit tax is about to hit 18.5 cents a litre, more than three times what Victorians pay.
"Metro Vancouver drivers are paying 50 cents more per litre of gasoline than drivers are in Seattle," the federation said. "That's $35 more to fill up an average family minivan, and more than $1,800 extra per year for weekly fillups for one vehicle."
For the record, Greater Victoria drivers pay roughly 10 cents a litre in federal tax, plus 28.9 cents a litre in provincial taxes, including the 8.9-cent carbon tax and 5.5 cents for the local transit system.
(Victoria city councillors who want a "free" bus system must be thrilled to know that it is already mostly "free," with fares covering only 28 per cent of costs. The balance comes largely from local gas and property taxes and transfers from the province.)
The government could, of course, cut the gas-pump price by reducing its take, but wasn't the whole idea of the carbon tax to push us out of our cars, anyway?
Besides, the Canadian Centre for Policy Alternatives says, the real driver of gas prices isn't taxes but good old-fashioned price-gouging by Big Oil. It produced a report this week that said increased profit-taking by refiners easily outstrips any rise in government wallet-dipping.
The report said that of the 55-cent-a-litre rise experienced in Vancouver in the past three years, 6.3 cents could be attributed to tax increases, 28 to the rising cost of oil, 2.6 to higher gas-station profits and 18 to higher refining margins. Refineries' margins here are much higher than in Toronto and Calgary.
The CCPA wants the province to regulate the cost of gasoline in the same way it does electricity or natural gas.
Hold on, says Gasbuddy.com analyst Dan McTeague.
If B.C. were to try regulation and set the price too low, refiners would simply sell their gas somewhere else. "You'll end up with no gasoline at all."
We're not like Toronto or Calgary, which are awash in fuel, he said. We're in competition with the likes of California and Washington. Note that West Coast states are paying through the nose right now, too. The wholesale rate in Anacortes, Washington, works out to $1.01 Cdn a litre, seven cents more than in the Lower Mainland. B.C.'s higher retail prices are mostly due to taxes.
Our predicament, McTeague says, is the price of being dependent on other jurisdictions for our gas.
As it is, B.C.'s two refineries — the 12,000 barrel-a-day Husky facility in Prince George, and the 55,000-barrel Parkland operation in Burnaby — together meet only a third of this province's refined-fuel needs (that's gasoline, diesel and jet fuel). They're fed by Alberta oil delivered by pipeline.
For the rest of our gasoline, we rely on three refineries in Alberta, one in Saskatchewan and five (including four within 60 kilometres of Victoria) in Washington state. (Half of the oil in the Trans Mountain pipeline gets diverted to those Washington refineries via a spur line at Sumas.)
That external dependency has many calling for more refining capacity in B.C., but the industry says the economics don't work. The North American demand for fuel is flat or declining. Not only that, refineries are gum-swallowingly expensive (figures between $15 billion and $22 billion get thrown around) and can take decades to build — and are notoriously slow to provide a return on investment.
That reality is compounded by the transition to alternative energy sources, which might be slow, but it's fast enough to make investors hinky about sinking money into an oil industry that might look a lot different by the time that investment is supposed to pay off.
So, in essence, we're hooped.
At least B.C. doesn't, at least for now, need to worry about Alberta turning off the taps. New premier Jason Kenney did indeed proclaim the legislation as promised, but has held off on pulling the trigger.