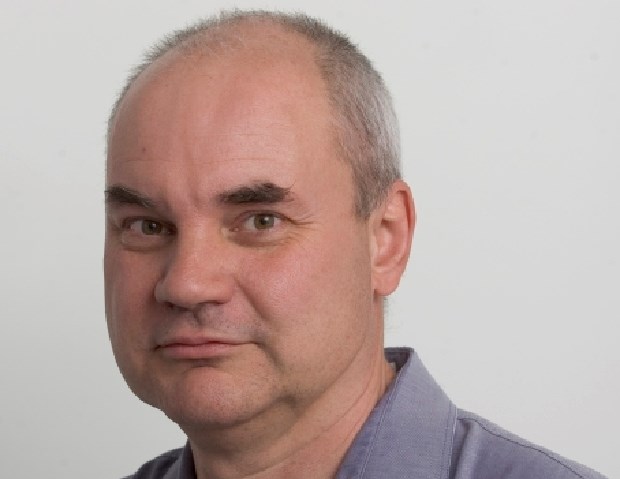 We spend a lot of time and money chasing crooks whose crimes earn less than they cost to prosecute.
Guys who steal a $1,500 bike to trade for a $20 rock of cocaine, say, or who bust a $400 car window to get at $8 worth of change in the ashtray.
Every so often some heretofore trusted parent gets caught raiding the school PAC for the playground money, or some heretofore trusted employee gets caught raiding the company cookie jar, and they get hauled off, too. So does the wiener who swiped your wallet, or who stole some poor widow's heart and life savings.
But the people behind Big Time Crime, the ones whose profits run to millions, or even tens or hundreds of millions? They're harder to catch, can skate away beyond the reach of the not-long-enough arm of the law.
"I'm gravely concerned that we don't have the capacity to deal with serious financial crime in B.C. and perhaps more generally in Canada," says Attorney General David Eby.
Eby has been banging this drum ever since the NDP came to power in 2017. The underlying message is that the previous B.C. Liberal government and Ottawa were asleep at the switch, allowing transnational crime to flourish to the point that it has skewed whole sectors of the economy.
"We've essentially been used as dupes by organized crime for the better part of a decade," Eby says.
When Eby brought in former RCMP deputy commissioner Peter German to dig into money-laundering in Lower Mainland casinos, German's subsequent 247-page Dirty Money report, released last June, painted a grim picture in which Chinese, Mexican and Middle Eastern crime groups funnelled money through the Lower Mainland.
The schemes included the "Vancouver Model" in which people wishing to secretly move money into Canada from China (and its tight currency controls) would borrow large amounts of cash from criminals here. The borrowers would launder the money through casinos — buying chips with cash, then swapping chips for cheques — before investing the proceeds in assets here. Using an underground bank, the lender would be repaid in China from the borrower's assets there.
German estimated that more than $100 million had been laundered over seven years, but subsequent media reports suggest the amount was actually several times higher.
And while the spotlight might be on casinos — both legal and illegal ones — there's evidence the tentacles extend much farther. In November, Global News unearthed an internal police intelligence report that spoke of $1 billion worth of Lower Mainland luxury-property sales being tied to money laundering. Expensive cars and other high-end goods are in the mix, too. The Canadian Press reports that an international study estimates money laundering in B.C. tops $1 billion a year.
A second German report is due this spring. Eby hopes it answers questions like how it is that B.C. cluelessly extended tax breaks to a company without knowing the U.S. considered it "a significant transnational criminal organization," and how a man accused of a massive fraud in China was able to invest heavily in B.C. real estate without anyone asking where the money came from. "That gap troubles me greatly," Eby says.
How did we get here? Part of the reason might be that the RCMP, with a mandate that covers everything from solving murders to protecting the prime minister and wrestling drunks in 3 a.m. snowbanks, is stretched too thinly.
The understaffed organization is constantly robbing Peter to pay Paul. When, say, muscle-bound thugs start shooting each other in Surrey, the public clamour means gangs become the priority at the expense of other areas.
German wrote that the RCMP used to have a cadre of cops specializing in white-collar crime, drugs, proceeds of crime and the like, but lost much of that expertise when priorities shifted, primarily to terrorism, in 2012. Specialists were folded into a single section, the Federal and Serious Organized Crime unit.
"At present, the RCMP is redeveloping its capacity to deal with commercial fraud and money laundering, however what took only the stroke of a pen to abolish will take many years to redevelop," German wrote.
Part of the answer, over the past three years, was the establishment of two teams consisting of 22 Mounties and five provincial gaming branch investigators to tackle casino-related crime, he wrote. That sounds like a lot, but note that the complexity of the cases involved means a single investigation can occupy a team for years.
Just how hard it can be to deal with such cases was illustrated last week when the Crown announced that it was still poring through the files, figuring out what charges to lay in a major gambling and money-laundering case — 18 months after police arrested nine suspects, and more than 2 1/2 years after the investigation began.
That case is distinct from E-Pirate, the big money-laundering probe that collapsed in November when the Crown stayed charges for undisclosed reasons.
German's report noted the police aren't the only ones lacking people and expertise. So are prosecutors (and, for that matter, judges).
He cited the way our laws and systems are structured. FinTRAC, the federal agency that monitors financial transactions, doesn't have an enforcement arm. Canadian rules governing disclosure of evidence hinder the ability of Canadian authorities to work with those in other countries. Legislation is outdated.
German found plenty of fault with areas within the province's jurisdiction (a dysfunctional relationship between the gaming branch and B.C. Lottery Corp. investigators stood out), though action has been taken on many of the 48 recommendations included in the Dirty Money report.
The overall impression? The good guys haven't kept up to the bad guys.
Eby has yet to see evidence of that changing: "I talk to a lot of people who come out of the RCMP who tell me flat out that the RCMP doesn't have enough resources."