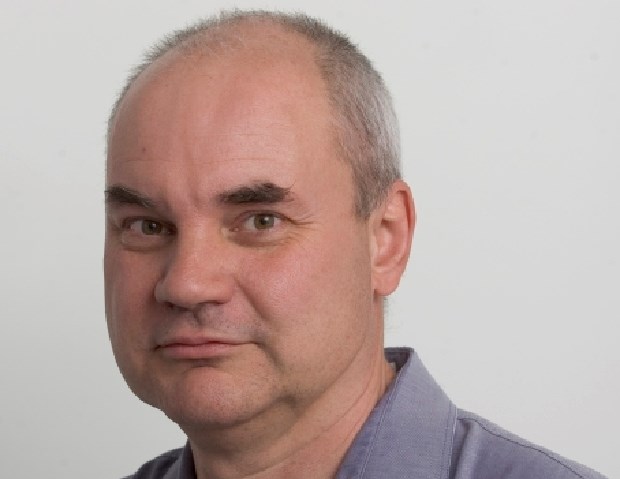 Here's one that will knock you back: A little-known tech company in Victoria is being credited with winning Britain's Brexit vote for the anti-European Union side.
AggregateIQ Data Services is a small firm with second-floor offices in Market Square.
If you have never heard of AIQ, join the club. The low-profile outfit does digital marketing and other data-related services for international clients who often come from the political realm.
It deals with everything from mayoral campaigns to presidential primaries, working with candidates and political advocacy groups to engage voters, says chief operating officer Jeff Silvester. Just don't ask him for their names. "We don't disclose our customer list."
The company is in the spotlight today, though. Britain's Telegraph newspaper just revealed what it said was AIQ's key role in the June 2016 referendum to take the United Kingdom out of the European Union.
Campaign-spending documents show the Leave side funnelled £3.5 million (about $5.8 million) through the company the Telegraph described as "a secretive consultancy firm that helped win the social media battle." That included almost half the £6.8 million spent by the official Vote Leave group.
"No other company or individual was handed more cash during the referendum battle," the newspaper said.
Silvester said most of that money flowed in one door and out the other. "I wish it all just came to us. The vast majority was for online advertising."
That was the focus of AIQ's Brexit work, he said. The company knows how to test clients' messages, find the appropriate audience and figure out how to deliver the content.
It was word of mouth that led Vote Leave to seek out AIQ as the campaign began, he said. "It was just someone we had worked with previously who introduced us to people from the Brexit campaign."
While AIQ maintains a low profile, it's not as though it was hiding its British work. In fact, the company's website features an endorsement from Vote Leave campaign director Dominic Cummings: "Without a doubt, the Vote Leave campaign owes a great deal of its success to the work of AggregateIQ. We couldn't have done it without them."
The contract involved some trips to Britain, but the bulk of the work was done in that second-storey Market Square address. The office looks a lot like those of other tech companies: a handful of young guys hunched over computer screens in a space the size of your rumpus room, drink containers at their elbows, a chess board on a table in the middle of it all. Ten staff work there, with a similar number employed as contractors.
The company was launched in 2013 by two Victoria men who combined backgrounds in business and information technology with an interest in politics. Silvester, 40, sandwiched IT work around several years as executive assistant to Dr. Keith Martin when the latter was member of Parliament for Esquimalt-Juan de Fuca. CEO Zack Massingham, 34, studied and worked at University of Canada West when the business-oriented private institution had a campus in the former Blanshard Elementary School. Prior to AIQ, he cut his political teeth working on Mike de Jong's B.C. Liberal leadership campaign in 2011.
The Telegraph quoted a Vote Leave official as saying AIQ's online strategies were "instrumental" in the Brexit victory. The newspaper trumpeted its story as an exclusive, though AIQ's name did come up in November when BuzzFeed UK raised questions about the flow of Brexit campaign money.
In the final days of the campaign, with Vote Leave nearing its £7 million spending limit, the group sent £725,000 in surplus funds to two pro-Brexit allies that then bought advertising through AIQ, BuzzFeed said. That in itself was not against the rules, but would have been had Vote Leave told the recipients how to spend the money. Vote Leave and the two allies — Veterans for Britain, which received £100,000, and BeLeave, a youth-oriented effort run by a 23-year-old fashion student who got £625,000 — maintain that was not the case.
Silvester said AIQ made sure to do nothing wrong from its end. "We follow all the rules."
The company takes clients from across the political spectrum. "We work on the left, we work on the right," Massingham said. "It's about helping clients get their particular perspective out there."
It is not lost on the principals that this is being done from what the Telegraph described as "a provincial Canadian city."
Silvester said he sometimes looks out the window, then turns to Massingham and says "Can you believe this tiny little company in Victoria is having this influence on the world?"