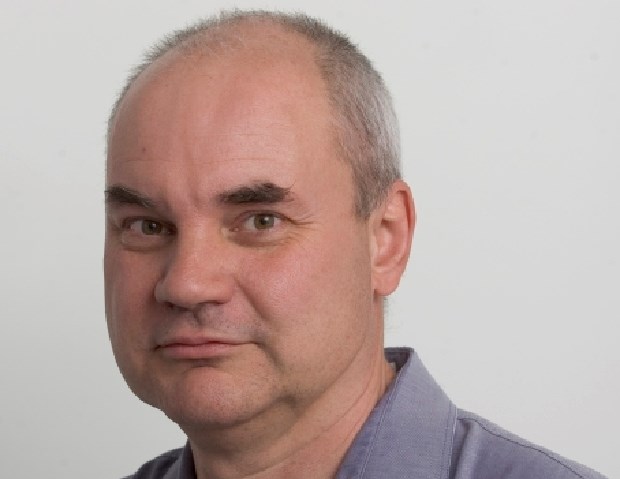 It made Langford's Lew Duddridge mad when a burglar broke into his summer home in Saskatchewan a few years ago.
Not only did the thief steal the Bible Lew's mother had given him — pause here to consider what kind of a weasel would swipe a Bible — but he took Duddridge's Second World War flying helmet, too.
"Thieves give me a pain in the arse," the 96-year-old growls. Bad guys travelling the highway between Regina and Saskatoon used to break into his business all the time, back when he sold John Deere and Massey Ferguson farm equipment in his hometown of Hanley, which is where the helmet theft occurred.
So, yes, it was a nice surprise recently when, out of the blue, Duddridge got a letter from a man in Saskatoon.
"I recently purchased a Type C leader flying helmet from a collector in California," it began. Enclosed was a photo of said helmet, with the words "F/L L. Duddridge" and "RAF Cark" — Lew's old air base in England's Lake District — written inside.
Yes, it was Duddridge's helmet, which had not only made its way back to Saskatchewan, but ended up with an amateur military historian who took the time to track down its owner.
"I couldn't believe it," Duddridge says. "I never dreamed it would turn out this way."
The letter was from Rod Dignean, a schoolteacher and army reservist who spent last summer serving in Afghanistan.
Dignean is also a collector of military memorabilia, having spent 25 years assembling a historical display that he tours around schools, armouries, Legions and the like. It now includes 60 uniformed mannequins and 15 tables of militaria from wars up to and including Afghanistan, with sections on such subjects as the Holocaust, the home front and — this is special to the aboriginal man — the contribution of First Nations.
"It started out as a hobby, turned into a passion and now it's an obsession," he says, on the phone from Saskatoon.
Dignean spotted the air force helmet online. "I bought it from a guy down in California on eBay."
He knew it was Canadian equipment when he bought it, but didn't see Duddridge's name until the markings were brought to his attention by the California vendor, who had bought the headgear from a friend who used to travel to sales of military gear in Vancouver.
Tracking Duddridge just took a bit of Googling.
Lew Duddridge was a farmboy who became a wartime pilot with the Royal Canadian Air Force, just like his brother Len. Overseas, he was posted to the Royal Air Force, flying Wellingtons and Lancasters over Europe. Some of his experiences, like the time he flew with another pilot who nursed their flak-riddled bomber back to England with a chunk of the port wing missing and the fuel tanks punctured, are told in his book The Flying Duddridges of Hanley.
At least Lew got home, unlike many of those with whom he served. Thirteen Hanley boys went overseas as air crew, but only two returned. "My brother and I are the only ones who weren't buried over there."
Lew spent 32 years in business in Hanley before retiring to Victoria more than 20 years ago with Hilda, his Welsh war bride ("69 years we've been together," he says proudly). He had dreamed of returning here ever since being posted to Sidney in 1940.
Duddridge is glad that Dignean reached out to him. "Definitely, I'm happy."
The letter from the Saskatoon man was followed by a 20-minute phone call, during which Duddridge told Dignean to keep the helmet for his historical display. "I'm impressed," Duddridge says. "He has spent a lot of money remembering us guys." Duddridge sent Dignean a signed copy of his book, too. By strange coincidence, it turns out Dignean's dad knew the Duddridge family, too, way back when — just another twist in the tale of the stolen helmet's journey.
"I consider it fate that it came home," Dignean says.