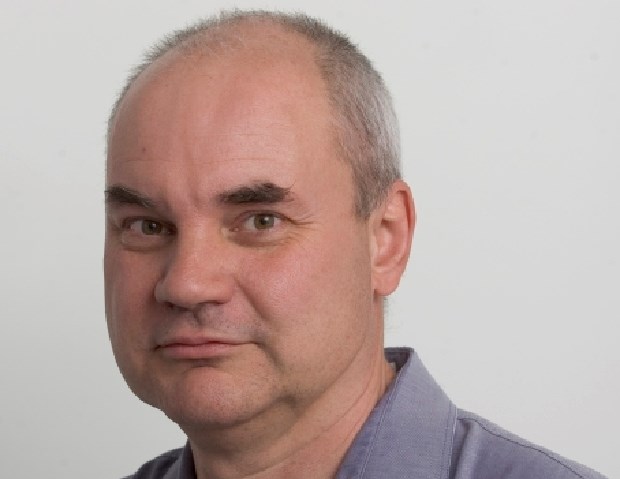 Here's what Sarah Beckett's grieving husband believes: nothing the justice system has done to his wife's killer will deter others.
He wishes the Crown had pushed for a much tougher sentence than the three- to-five year term it sought for Jake Fenton. "Three to five years of Fenton's life is not worth my wife's life. It truly is not."
He wishes a charge of fleeing from police hadn't been dropped. Having the charge on the books without enforcing it exposes police to danger, he says. "That's why the charge is there, to prevent people from doing it. But when they do it and you don't go after them, it's not going to give anyone incentive to actually pull over."
He wishes the system had been tougher on Fenton after run-ins in 2006 and 2010 when drinking and driving were involved.
"I know he didn't intentionally try to kill her, I'll give him that, but the intent to drink and drive has been there multiple times," he says. "My wife could still possibly be here if the courts had done something about this."
He seethes, and wants others to be angry, too, to write their members of Parliament demanding change. "I want to make waves."
This is the first time Brad Aschenbrenner has broken his silence since April 5, 2016, when Fenton's truck ran a red light and slammed into Beckett's police cruiser. Crushed by grief, and with his focus on two sons who were just two and five years old when their mother died, his only public statement until now was a written one in April expressing frustration with delayed court proceedings.
Now, with Fenton sentenced to four years, Aschenbrenner, his emotions raw, has opened up enough to let some things be known. He does not agree with the official version of events, with what is said to have happened in the few seconds after an RCMP corporal, having spotted Fenton's truck without tail lights showing, flipped on the cruiser's emergency lights.
According to the agreed statement of facts presented by prosecution and defence lawyers, Fenton did speed up as the corporal activated his lights — but not because he was fleeing. Rather, he accelerated because he was entering a straightaway on Langford's Peatt Road. According to the statement, Fenton, his comprehension slowed by a blood-alcohol level 3.5 times the legal limit, didn't notice the red-and-blue lights until just before reaching the intersection of Goldstream Avenue, where his truck struck Beckett's police car at a speed estimated at between 76 and 90 km/h.
Aschenbrenner doesn't buy that story. "No, I do not believe that at all." He believes that while the corporal didn't chase Fenton (a data recorder showed the corporal's speed topped out at 63 km/h), Fenton did flee.
Fenton was initially charged with flight, but the count was stayed.
"After reviewing all the available evidence in this case, Crown counsel determined that it was unlikely that we could prove all elements of flight from police beyond a reasonable doubt," said Alisia Adams, the prosecution's representative.
As for the length of the sentence, it might be nowhere near the life term the law allows in cases of impaired driving causing death but it does match the punishment in similar cases, and is more severe than that handed out after the driving-related deaths of a pair of other B.C. Mounties. The street racer who in 2002 ran a red light and killed Richmond RCMP Const Jimmy Ng got 18 months for criminal negligence causing death and six months for leaving the scene. The driver who in 1991 killed Colwood RCMP Const. Chris Riglar — the last Vancouver Island officer to die on duty prior to Beckett — got less: originally charged with impaired driving causing death, he was sentenced to six months after pleading guilty to dangerous driving causing death.
That will be no comfort to Aschenbrenner as he wrestles with the loss of his wife.
He was in Las Vegas with a buddy when he first saw Beckett outside the Flamingo in 2007. "She was drop dead gorgeous." He introduced himself, they hit it off, and a long-distance relationship began. They took turns making monthly visits.
Aschenbrenner, who worked in the semiconductor industry in Idaho, remembers driving to Beckett's home in Port McNeill with a trunkful of cement. He spent three days building a dog run that he figures Beckett's dog used for about 15 minutes total. "I was head over heels."
They married in 2009, the year she moved to Victoria to join the major-crimes unit. Son Lucas was born in 2011; after coming back from maternity leave Beckett moved to the West Shore detachment, where she job-shared until their younger son, Emmitt, was born in February 2014.
It angered Aschenbrenner to sit in the courtroom and hear the defence say Fenton would be separated from his own young son while in prison. How can that compare to what Lucas and Emmitt have lost? he asks.
The victim-impact statement a shaking Aschenbrenner read at trial said he has severe PTSD, depression and anxiety that spawns chest pains so intense that it feels as though his heart is literally breaking. There is no relief. "I cannot sleep or figure out how to start my day."
He carries on for the boys. "I try to make celebrating important milestones and holidays such as her birthday, Mother's Day and Christmas happy occasions for them, but there is always an undercurrent of sadness and loss, and I suspect there always will be," the statement said. As much as it hurts when the older boy, Lucas, cries for his mother, it's almost worse knowing the younger one, Emmitt, will grow up without memories of her at all.