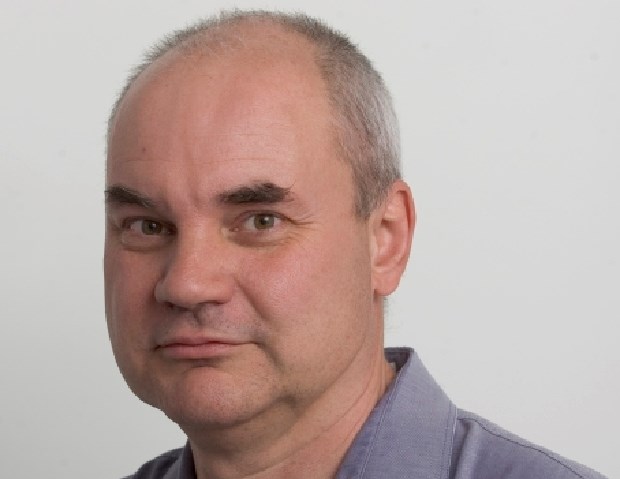 Fifteen years ago, the then-publisher of the Times Colonist, Peter Baillie, was told that the newspaper's editorial board wanted the TC to endorse same-sex marriage.
No big deal now, but back then it was like being asked to walk off a cliff. Peter looked as though he had been punched.
Then he took a deep breath: "It's going to cost us readers and it's going to cost us advertisers, but it's the right thing to do. Do it."
The memory came to mind Monday as Victoria unveiled three brand-new Rainbow Pride crosswalks on Pandora at Broad Street, right outside city hall.
The six-coloured crosswalks, painted on the weekend while the streets were closed for Car Free YYJ Day, are permanent. The city wanted them done in time for Victoria Pride Week, which begins June 27 and culminates in the annual Pride Parade July 5.
The idea came after Victoria councillors Jeremy Loveday and Ben Isitt posed for a photo at a similar crossing while in Edmonton for the Federation of Canadian Municipalities meetings this month. "It was the most popular thing I've ever posted on Facebook," Loveday said Monday. He said reaction to the new paint job has been wholeheartedly positive.
Well, that might change. The crosswalks themselves are proof that diversity and individual rights are not universally accepted; if they were, there would be no need to make such a political declaration of support. Some people prefer their rainbows black and white.
The difference between today and 15 years ago, though, is that an elected official can now wave the flag with little risk (the rainbow banner will, in fact, fly over city hall next week). The landscape has tilted: Politicians have more to lose by shunning Pride parades (hullo, Rob Ford!) than they do by marching in them. The now eager-to-be-inclusive establishment — everyone from churches to the police and the military — is represented; Edmonton's recent parade featured armoured vehicles. Note that Victoria has sprouted an Alt Pride March and Festival for those who feel their voices have been lost in the ultra-popular mainstream event.
Today, acceptance of gay marriage is regarded as a litmus test for civil society. Ireland just passed its exam, but Australia was sent back to summer school. The U.S. Supreme Court will decide this month whether to make it legal across 'Merica. Meanwhile, Pitcairn Island, pop. 48, took the leap last month — but, with just one known gay, has no couples wishing to wed.
We Canadians pat ourselves on the back for being so progressive, but remember it was only in 2005 that ours became the fourth country in the world to make same-sex marriage legal nationwide. Ten years isn't a long time.
What seems like a no-news motherhood issue now was truly contentious prior to that. It took gumption for Peter Baillie to put principle before profit in 2000. Note that when TC reporter Cindy Harnett wrote a positive account of the unlicensed marriage of a Victoria lesbian couple at the centre of a court challenge that summer, an editor pushed her story inside the paper, declaring "our readers don't want to see that sort of thing on the front page on a Sunday morning." He was right: Many didn't. Some still don't; beliefs can't be turned on and off with a switch.
But they can change over time, to the point that a rainbow is seen as a celebration, not a threat.
Speaking of change, did you check out Car Free YYJ Day on Sunday? Haven't seen that many people on grass downtown since 4:20.
Despite the naysayers, the Downtown Victoria Business Association initiative was a home run — somewhat surprising for a city that isn't known for swinging for the fences.
Victoria (civic motto: "We liked the old one better") is a cautious town. We find it easy to say "no" to things, or at least to debate them until they give up the will to live.
The city was hopping Sunday: JazzFest, FernFest, the HarbourCats, the Aboriginal Cultural Festival, Ceilidh in the Park, yoga on the legislature lawn (but not the Johnson Street Bridge), the Ride Don't Hide bike event, the Navy run and car shows in Beacon Hill and Gyro parks (what, on Car Free Day?).
The City That Fun Forgot was alive, thanks to people who decided to say "yes."