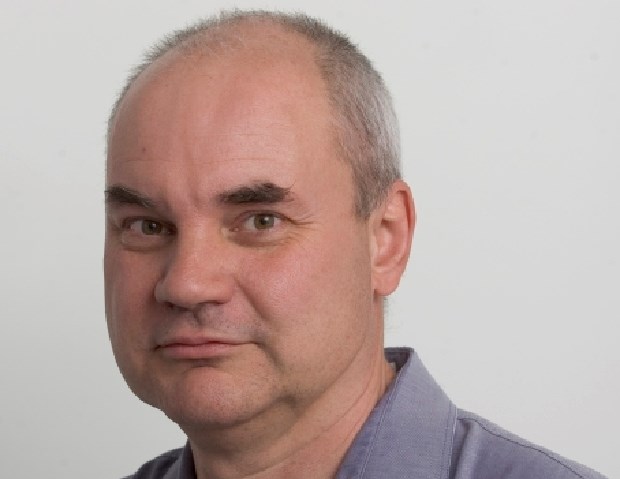 Here's the thing about sending Vancouver Island alfalfa sprouts into orbit: Growing food in space is less important than growing kids on Earth.
If all goes well, they'll do both.
Five Grade 11 and 12 students from Parksville's Ballenas Secondary have just learned that an experiment they designed will be conducted aboard the International Space Station — if they build it right.
That's impressive, particularly to those of us whose grasp of science hovers somewhere between that of Donald "Squinting at the Solar Eclipse" Trump and the cargo cults of Vanuatu.
It's the culmination of an effort that saw more than 400 Qualicum school district kids take part in the Student Spaceflight Experiments Program, a U.S.-based initiative open to schools around the world.
The Ballenas team's idea began with the students asking: If people are to eventually make the long, long flight to Mars, what will they eat?
The answer, which they arrived at with the assistance of Courtenay's Eatmore Sprouts and Greens, could be alfalfa sprouts, which are hardy, quick-growing and don't need soil.
A tightly argued proposal for the experiment — Investigating the Growth Patterns of Alfalfa (Medicago sativa) Sprouts in Microgravity: a Potential Nourishment for Future Manned Spaceflight — was green-lighted by a panel in Maryland. The students must still build a pair of mini-labs and prove them effective and safe (it would be bad to blow up the space station) but once they clear that hurdle (and if the U.S. government shutdown doesn't scuttle things) a SpaceX Falcon 9 rocket will shuttle the experiment from the Kennedy Space Center to the space station in June.
This is exciting stuff, not just for the five Ballenas students, but to anyone who has ever gazed up at the stars and wondered. Teachers are always looking to get kids fired up about the possibilities of life, to get them to look beyond the horizon. And what is, literally, beyond the horizon? Space.
The driving force behind the Qualicum district's effort is science teacher Carl Savage, who had a career in research and development before turning to education. "What I love about teaching is I can get students to find out what they're passionate about in the sciences," he said Thursday.
Others feel the same way. Note that this is not the first time Islanders have been selected. Last year, three Nanaimo District Secondary students designed a space station experiment that involved injecting flatworms with a muscular dystrophy drug to see if it could reduce muscle wastage among astronauts living in zero gravity.
Other Islanders are also working in this realm. Next year, a joint effort by students at UVic, UBC and Simon Fraser University will see a little box-like satellite chucked out of the space station. The idea is to improve the functioning of the world's telescopes by measuring how light decreases as it goes through smog, clouds and turbulence of the atmosphere. Or something like that.
Even the scientifically illiterate can, 50 years after Neil Armstrong's giant leap, still get excited by the possibilities represented by space. That's why, after astronaut Chris Hadfield rocketed (as it were) to fame, 1,300 people lined up for his book-signing at Bolen's in 2013.
We even celebrated Hadfield as a quasi-Islander — if not a favourite son, then at least a favourite son-in-law (his wife's mother, Gwen Walter, marketed mission-related memorabilia from her home in Saanich) whose two years at Royal Roads military college gave him just enough local pedigree to allow us to keep a straight face while claiming him as our own.
We also laid claim to Bob Thirsk, a former UVic student whose astronaut career included six months on the space station in 2009. While aloft, he managed to A) make a video birthday call to his mother, Eva, of Cobble Hill, and B) persuade Canada's now-governor general, Julie Payette, to bring him Salt Spring Island smoked salmon when she joined the mission.
How cool is that? And to think we're growing more sharp minds on the Island.
The Qualicum school district, a Vancouver Foundation donor and Canada's Magellan Aerospace split the $23,000 US cost of the experiment, but if the students want to attend the launch and an associated conference in Washington, D.C., they'll have to raise the money.