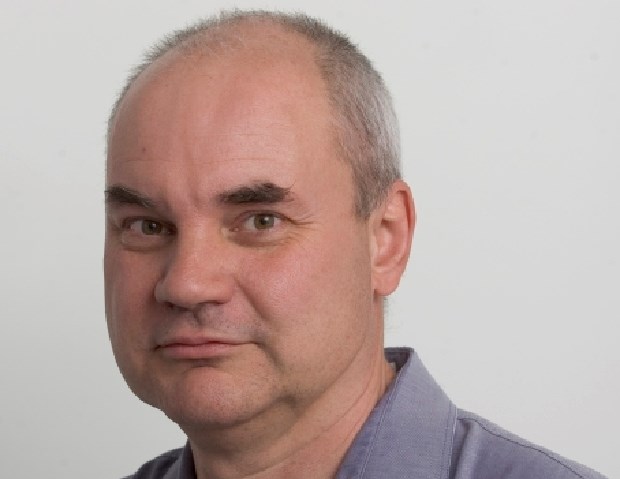 The best book drive Kinder Surprise of 2018 so far: Somebody's last will and testament.
Every year, when the thousands of boxes of books donated to the annual Times Colonist Book Sale are cracked open, they reveal items included by accident.
Over the years, volunteers have stumbled across such oddities as an FBI fingerprint kit, brass knuckles, a fruit pie, a Boy Scout uniform, an urn of cat ashes and more than one desiccated dope stash in a hollowed-out volume.
This is the first time they have found someone's will, though.
I wish I could report that it contained something juicy, like: "Half of my estate goes to my family in Victoria, the other half to my second, secret family in Port Hardy." Or: "I bequeath $2 million to the love of my life. Oh, and my husband gets $150." Alas, no.
Plenty of other weirdities keep popping up during the sorting for this weekend's sale: A silver-plated sugar bowl, medallions bearing cameos of Mozart and Haydn, two jewelry boxes stuffed with costume (we think) jewelry, and some scratch-and-win lottery tickets (the latter, once scratched, earned $8 for the book sale kitty). Someone forgot an Improve Your Memory kit. Likewise, somebody donated How High Am I, a journal in which people are supposed to record the things they don't want to forget while wasted.
Two of the more interesting bits were found by volunteer Jeff Moore. He is a Victoria resident who telecommutes to his job as an environmental lawyer for Alberta's energy regulator in Calgary and books vacation time so that he can pitch in at the book drive.
His first (and funnier) find was this note, tucked into a big carton of cookbooks: "My stepmom, 103, said she had never seen anyone with so many cookbooks but who did so little cooking. So I pass these on to your book drive in the hope that they will be used by someone more adventurous than I."
Moore's second discovery was more poignant, a yellowed letter from a heartbroken widower to his son, preserved inside a falling-apart edition of Marie Corelli's 1889 novel Ardath: The Story of a Dead Self. The letter was not dated, but a clue to its age was inked inside the book cover in the same precise, cramped handwriting: "Read for the second time March 1927."
"My Dear Alexander," the letter began. "Thou art the first offspring of thy much loved Mother, who is now, and was, the object of my soul's adoration: Hallowed! be the ground! she now slumbers in! Oh, how we did, in the beautiful past, mingle purest thoughts, aspirations, hopes and prayer; our hearts being touched with tenderest love, humility, contentment and trustful faith. …"
It goes on like that for three pages, at one point mentioning how the writer's lost wife would, when coming to the musical "amen" at the end of a prayer, repeat it. "Now when I come to that last word, I tarry, in vain, for the sweet pure echo."
Dwell on that — the antiquated language, the tortured, unfiltered grief — for a minute. And then dwell on what the modern equivalent would be: A text with three crying emojis.
Maybe more hidden treasures remain to be found inside the covers at this weekend's Times Colonist sale. Even if they don't, the books themselves should be prize enough.
Hundreds of thousands of volumes will be on offer at the sale, which takes place Saturday and Sunday, May 5 and 6, from 9 a.m. to 5 p.m. both days, at the Victoria Curling Club at 1952 Quadra St. The prices will be unchanged from the past several years: hardcovers $3; softcovers $2; pocket books and children's books $1. (Actually, the cheapest books are the Harlequin romances that get tied together and sold for a buck a bundle. On Monday, I found that the volunteers doing the sorting had sprinkled bundles of one of my books among them. They were joking. I think.)
The sale has raised $5 million since it started in 1998. As usual, all the money raised will go to education and literacy programs on Vancouver Island.