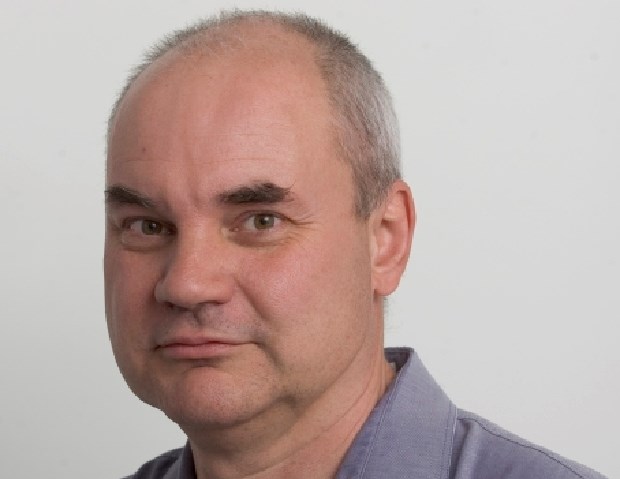 Merna Forster can't wait to go to her favourite ATM, ask for nothing but tens, then tilt back in satisfaction as it spits out a steady stream of Viola Desmonds, one after another.
"That's really the moment I'm looking forward to," the historian says. "I may be carrying a lot of tens in my wallet for awhile."
For here's the truth: Nova Scotia's Desmond wouldn't be on Canada's new $10 bill were it not for the dogged efforts of Oak Bay's Forster.
The focus today is on civil rights pioneer Desmond, as it should be, for it is her image gracing the bank note that went into circulation on Monday.
But have no doubt, this change wouldn't have happened were it not for Forster's campaign to carve out a space for women in your wallet. Until this week the only female found there was the Queen, and even she has served in a reduced role, on the twenty, since being punted from four other notes in favour of dead prime ministers in 1969. Our currency has long been a boys' club.
Why does that matter? Here's what Forster wrote in a 2011 Times Colonist opinion piece after learning that the only Canadian women on our money — Thérèse Casgrain and the Famous Five — were to be bumped off the B-side of the $50 bill by an icebreaker:
"I believe that who and what is celebrated on our banknotes matters, as it reflects what we consider important in our culture and history and who we consider worthy of honouring for achievement. The people selected on our currency matter, as do those on our postage stamps [with Canada Post doing quite well at including women] and our statues … .
"All such designations are symbolic of the importance we accord to the place of women in our society, whether past or present. It's as important as seeing women as prime ministers, leaders of political parties, CEOs of major corporations, news anchors for major broadcasters and expert commentators, presidents of universities, artists whose work is included in the collections of the National Gallery of Canada … and trailblazers whose names adorn great buildings.
"Women are not absent from the list of notable worthies in Canada, just notably absent or under-represented in some of the images that surround us and which contribute to our view of the world and our potential role in it."
From 2013 to 2016, Forster — the author of 100 Canadian Heroines and 100 More Canadian Heroines, as well as the creator of the website heroines.ca — campaigned vigorously to win a place for prominent Canadian women on bank notes. It worked.
She began a petition that attracted 73,000 signatures.
The Bank of Canada got on board. So did the public, coming up with 26,000 suggestions when asked which women should be so honoured. That was whittled to a list of 461 eligible nominees who had Canadian citizenship and had been dead for at least 25 years.
Forster was on the seven-member advisory council that did the vetting. A long list of 12 nominees included two Victorians — artist/author Emily Carr and Famous Five activist Nellie McClung (whose old Victoria Daily Times columns were until recently reprinted weekly in the Islander section of the paper) — but ultimately it was Desmond who was chosen.
This has not happened in isolation. Australia predated Canada in adding women to its currency. In the past couple of years, the Royal Bank of Scotland put scientist Mary Somerville on its £10 note and writer Nan Shepherd on its £5. Jane Austen made it onto the Bank of England tenner in 2017.
To our south, it was announced during the Obama era that abolitionist and former slave Harriet Tubman would appear on the U.S. $20 bill, though the Trump Treasury Department isn't exactly racing to make that happen.
How long would Canadians have had to wait without Forster's push? Who knows. It hasn't gone unnoticed, though. In 2016 she won the Pierre Berton Award for popularizing Canadian history. That was followed this March by Canada's Meritorious Service Medal.
The real reward should show up today, though. The Bank of Canada has told her to expect a package in the post. "I assume I'll be getting one of the bills in the mail.""