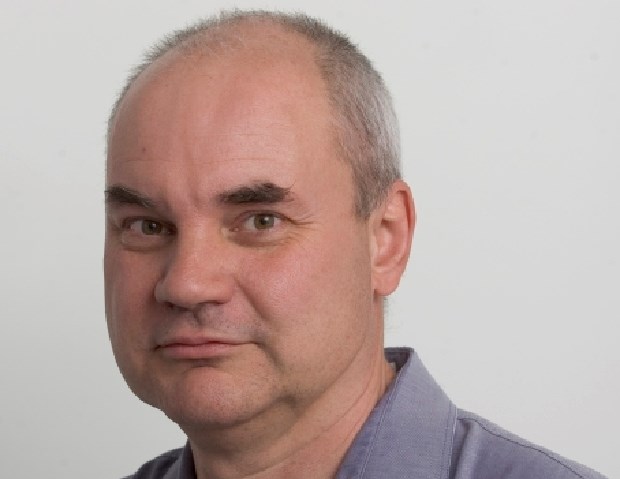 Listening to cancer researcher Brad Nelson enthuse about his team's immunotherapy work — groundbreaking, leading-edge stuff, being done right here in Victoria — one thought leaps to mind: I wish I had been sober in junior high.
That is, Nelson and I went through the same B.C. education system, so we were in theory fishing out of the same pool of knowledge.
Yet where one of us is making advances that will benefit all of humankind, the other ended up with a grasp of science on par with that of the cargo cults of Vanuatu.
Nelson doesn't pretend not to be excited about the clinical trials soon to be launched at the B.C. Cancer Agency's research lab at Royal Jubilee Hospital.
"I'm buzzing all day, every day," he says. "It's absolutely thrilling for me."
"It" is the use of adoptive T-cell therapy, which belongs to the broader, rapidly emerging field of immunotherapy, in which a patient's own immune system is used to fight cancer.
"It's the hottest area in oncology," Nelson says.
Back when Nelson began doing immunotherapy research in the early 1990s, some considered the realm a bit flaky.
But in the past five years, scientists really figured out what makes T-cells — immune cells responsible for destroying viruses and tumours — tick. That, in turn, allowed researchers to manipulate the cells in ways that help eliminate cancers. The concept of personal immunotherapy, tailored to the individual, took off.
The promise of the approach was reflected Monday with the opening of the Conconi Family Immunotherapy Lab at the Victoria cancer centre.
"This is the most innovative lab of its kind in Canada," said B.C. Cancer Foundation CEO Sarah Roth.
The lab carries the name of Saanich Peninsula-raised Vancouver businessman Bob Conconi, whose family's philanthropic foundation donated $2 million to the project.
A total of $5.5 million was raised to build the lab — a super-sterile, super-secure "clean room" that will allow Nelson's team to begin clinical trials in early 2017 — and to fund the first two trials themselves.
The trials will be done in conjunction with Vancouver-based genomic scientists and clinical workers. The process involves extracting T-cells from a cancer patient, identifying those that are already fighting the disease, then multiplying them by the thousands in the lab. This "supercharged" batch of cells will then be injected into the patient through an intravenous infusion at the Vancouver bone-marrow clinic over a period of weeks.
The first phase of the trials will involve 10 to 20 women with ovarian, cervical and endometrial cancers that have not responded to other treatments. Future trials will involve other types of cancer. Other clinics around the world are reporting success using immunotherapy against melanoma, leukemia and cervical cancers.
"This is a complete game-changer," Nelson says. For decades, cancer treatment has been pretty brutal — surgery, radiation and chemotherapy, the latter two being toxic treatments that kill good cells along with bad, leading to harsh side-effects.
The hope is that the T-cell therapy will replace toxic treatments for many types of cancer. "For sure, it's going to allow us to dial back on chemotherapy and radiation," Nelson said.
T-cell therapy could also be partnered with another new form of personalized treatment in which information extracted from a cancerous tumour's DNA and RNA is run through a pharmaceutical database to find the best drug to treat it.
This is all amazing stuff. It must be so rewarding for Nelson and the others who have been picking away at this knot at the Victoria cancer centre for the past dozen years. It must be so rewarding for Bob Conconi, who — thanks to advances in treatment — survived the same cancer than claimed his own father.
Walking into the cancer agency before Monday's unveiling, I ran into friends who have had to do the cancer dance more often than is fair for any family. I wished I could help them. I'm glad there are those who can.