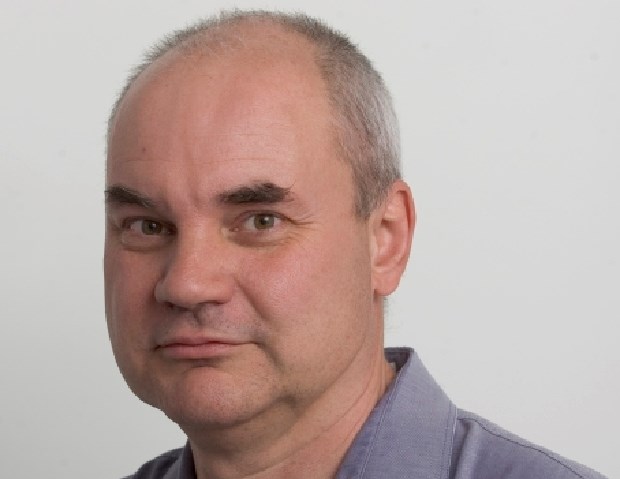 'It's 2017," she said. "Happy New Year!" I cried, and threw my arms around her.
"No," the clerk said, shoving me away and pointing to her cash register. "It's $20.17."
Right, we're not quite sure how to pronounce it: twenty-seventeen or two thousand seventeen?
But we're determined to start on the right foot, begin with the usual list of resolutions:
• Exercise more
• Eat less
• OK, let's just make that "eat less kale."
• Be more considerate of others: Fill the gas tank and empty the compost bucket. Don't drink out of the milk jug, and don't put it back in the fridge when empty (particularly at Fairways). Women, stop using his razor to shave your legs. Men, stop using her toothbrush to clean your bicycle gears.
• Take life more/less seriously.
• Take golf more/less seriously.
• Don't blow the nine-item rule at the express checkout. Don't freak out when someone else does.
• Don't try to change the "nine items or less" sign to the grammatically correct "nine items or fewer" (the cashiers get huffy when you climb on the counter with a Sharpie; I have the restraining order to prove it).
• Floss.
Hard to know what the year will hold, though. Who could have foreseen 2016 would give us A) the Fort Mac wildfire, B) President Kardashian or C) more fallen icons than a Stalinist purge?
Still, it's worth predicting some of the stories Victorians will see this year:
• As one of the rainiest autumns on record gives way to a drenching winter, the Colwood Crawl will be renamed Colwood Backstroke.
• Victoria (civic motto: "Come for the excellent parking, stay for the rainwater tax") will continue to ban commercial activity in Beacon Hill Park. However, there will be a $25 entrance fee.
• Oak Bay (civic motto: "Tradesmen's entrance at the rear") will get its own Costco in the Uplands. Five-litre buckets of caviar. Chutney by the pail. Scones the size of cow pies. Mr. Carson from Downton Abbey will check receipts at the door.
• Saanich (civic motto: "Putting the toothpaste back in the tube since 1906") will propose new alternatives for regional sewage treatment, the McKenzie interchange and, for old times' sake, the location of the Hartland landfill.
• Statistics released this month will almost certainly show the combined population of the Western Communities (civic motto: "Come for the relatively cheap housing, stay because the $&%! traffic isn't moving") to have passed that of the city of Victoria. Victorians will still think of anything beyond Uptown as uncharted wilderness.
• In View Royal (civic motto: "The cork in Victoria's bottleneck!") the number of abandoned Helmcken overpass bunnies will surpass the human population. Bunnies will be airlifted to Texas. Colwood Crawl drivers will be jealous.
• A defiantly independent Esquimalt (civic motto: "We'll cross that bridge when you pay for it") will vow not to be bullied by anyone, particularly its own residents, who in 2014 voted 2-1 for amalgamation.
• Following the lead of Oak Bay (which voted to lower its speed limit to 40 km/h), Victoria (which did the same in 2014) and Metchosin (where cars go as fast as the slowest sheep) Saanich Peninsula municipalities will change their speed limits, too.
Northbound Pat Bay Highway traffic will now accelerate to 90 km/h through Saanich, 100 in Central Saanich and 140 while passing under the "possible one-sailing wait" sign in Sidney before hitting warp speed in North Saanich, giving off shock waves that cause nearby dairy cattle to go off their feed. Still won't make the ferry.
• Swiftsure yacht race rules will change to mirror the region. In future, all races will see boats sail off in 13 different directions.
• Ringling Bros. Circus will cancel its Nanaimo dates, citing competition from city council.
• As the provincial election campaign opens, the B.C. Liberals will renew their promise to add 1,900 campsites in B.C. parks.
• Victoria's next tent city will be designated a provincial campground. $35 a night fee. No free firewood. Hold your breath in the one-holer.
• B.C. New Democrats will wonder why their $10-a-day child-care proposal doesn't get more traction in North Saanich (median age of 54), Parksville (median age of 60), or Qualicum (median age of 64).
• B.C. Greens will demand equal billing in satirical columns. Tough.
• The mythical Johnson Street Bridge will finally open Dec. 30.
• Victoria council will ban private automobiles Dec. 31.