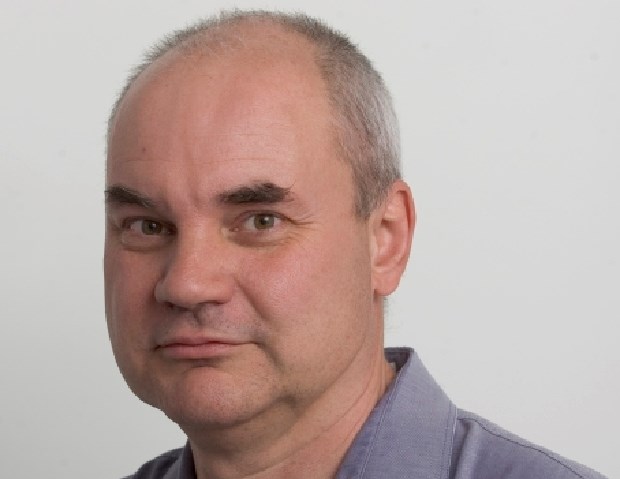 Jo-Ann Roberts didn't just retire from the Canadian Broadcasting Corp. She quit, she says, to fight for it.
Since 2004, Roberts has been familiar to listeners as the host of CBC Radio One's Victoria-based All Points West.
Just before Christmas, the 58-year-old pulled the plug. "It was a tough decision to make," she wrote on Facebook when announcing the move. "I love my job and the people I work with, but I am worried about the future of the CBC and have decided I can do more to fight to save it on the outside rather than in my current position."
Not a typical exit, but the Mother Corp. is not a typical employer, at least not to those who view working there as more mission than job, or to who see the broadcaster as a cultural institution. Here in Victoria, where a prolonged campaign earned the capital its own CBC station in 1998, radio in particular is revered: Think Barbara Frum, Bill Richardson, Peter Gzowski, Cross Country Checkup, Dave cooks the Christmas turkey. And, um, Jian Ghomeshi.
It was not a good year for the CBC, even without the Ghomeshi factor. More than 650 jobs were chopped in spring to offset federal budget cuts and the loss of Hockey Night in Canada revenue. The total hit 1,000 after additional cuts were announced in June, and more are on the way.
"The public has no idea how demoralized we are becoming on the floor," Roberts says. "All we're doing right now is responding to budget cuts."
Travel has been scaled back. When All Points West was launched in 2004, Roberts roamed the province from Fort St. John to Penticton doing remote broadcasts. No more. "There's no money for remotes. We did a show from a coffee shop on Saltspring a year ago. That was the last remote." Aging equipment hurts sound quality. Freelancers have been dropped. There's less time to research stories. More repeats.
Welcome to the club, comes the reply, that just sounds like the media world in general — to which Roberts argues that Ottawa's squeezing is driven as much by politics as economics. The CBC has long clashed with whichever party is in power, but this is the first time one has seemed ideologically opposed to the very existence of a national broadcaster, she says.
That raises a legitimate question, though: In an age when we are bombarded with information, does Canada really need the CBC?
Yes, Roberts says. "We need a place for Canadians that's just for Canadians." The CBC is not a source where behind-the-scenes strings are being pulled by special-interest groups, as is the case with much of what passes itself off as news on the Internet. It is not afraid to tick off advertisers. Its content is not just for or about the people who live in the big-market profit centres (read Toronto). It is definitely not a Soviet-style extension of government, as some in Ottawa would like it to be. "The shareholders are not the government. The shareholders are the public," Roberts says.
With Canadians buried in so much information without knowing who is paying for it, we desperately need an outlet that speaks with the Canadian voice, she says.
Of course, the counter-argument is that the CBC speaks mainly on behalf of a certain type of Canadian: primarily polite, mildly left-leaning, social-justice types (if the United Church had an official radio station, it would be the CBC). If your idea of good television is Here Comes Honey Boo Boo, or you think David Suzuki is subversive, or you would rather your tax dollars be spent on, say, health care, your priorities might be different.
The funding model has long been contentious. CBC Radio may no longer sell advertising, but CBC-TV does, much to the displeasure of private-sector media — like the Times Colonist — that grumble about having to compete for business with a taxpayer-subsidized outlet. Other national broadcasters, such as the BBC, are funded by television and radio licence fees. Roberts tosses out the idea of the CBC, which has more foreign correspondents than the rest of Canada's networks combined, bringing in revenue by selling news to private broadcasters.
She plans to keep beating the pro-CBC drum in the run-up to this year's federal election, though she's not exactly sure how she'll go about doing so. "I'm trying to decide how political to be." Becoming a player instead of an observer is a big jump for a journalist, particularly one whose roots at the CBC go back to 1978 when she was hired as a reporter in New Brunswick.
Roberts didn't have to do this. She has a comfortable life. Her husband, Downtown Victoria Business Association GM Ken Kelly, is studying for ordination as a Roman Catholic deacon. Their four kids are grown.
So give her credit for putting her money where her mouth is. Instead of taking early retirement to shout about the CBC, Roberts could have stayed on air and talked about something else.
"Financially, this is a really stupid move," she allows. But it's not always about the money.