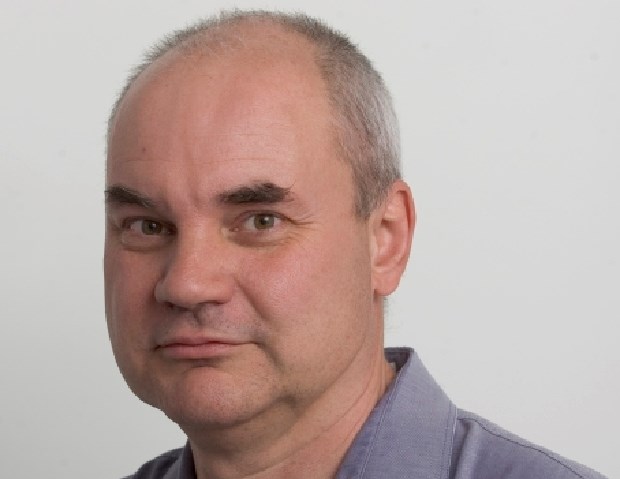 The beer commercials might pretend otherwise, but Canadians are no longer as connected to the land as they once were.
Just 19 per cent of us live somewhere rural. That's third lowest among G8 countries, behind only the U.K. and the U.S., according to Statistics Canada. Here in B.C., it's just 14 per cent, making us the most citified folk in the nation.
Maybe that's why others sometimes seem keener to experience our natural splendour than we do. Go to one of the big outdoor-tourism destinations such as the West Coast Trail and your fellow hikers are just as likely to be German as Canadian.
So here's what Isobel Glover wants to remind us: "The thing about living on Vancouver Island and in B.C. is you walk a few paces and nature is right there. You don't need to go anywhere special. It's all right here."
You might have read about the 20-year-old Victorian early last Tuesday when she was just shy of becoming the first person known to hike the entire Vancouver Island Trail, of covering this rock from one end to the other by foot.
She's back in town now, back in her own James Bay bed, trying to get used to the noise of traffic after two months of awakening to the sound of birds or, well, of nothing at all. "It's kind of strange and surreal," she said Saturday.
The UVic science student had 877 kilometres on her well-worn, no longer quite so waterproof boots by the time she reached Cape Scott on Wednesday, and had tipped 900 klicks by the time she popped out at the trailhead the next day.
Glover wanted to use her The Island in My Backyard expedition to show people how readily accessible — and relatively cheap — such a journey can be for those who live here. No flights or ferries to go on this trip. She didn't even have to get in a car. "I just went out my front door and started walking."
In some ways, mustering the gumption to take that first step June 20 was the most difficult hurdle. "That's the hardest part, it really is." If she occasionally felt overwhelmed while preparing for her grand adventure, those feelings eased once she got going. "From day to day, all I had to do was walk. It felt so easy."
OK, not that easy. The Vancouver Island Trail — also known as the Spine Trail — is only 80 per cent complete, and even then "trail" can mean anything from a dead flat, three-metre-wide, groomed path to a never-trodden forest route only discernible by occasional markings on the trees. Then there were the gaps where forging ahead meant bushwhacking down 45-degree slopes. Glover planned meticulously, preparing dried food and figuring out routes that would allow her to camp close to water sources, but even then there's nothing quite like the reality of forest so dense that it's all but impossible to cover the 20 metres from tent to lake.
Family and friends joined her for many legs, but she sometimes tackled the trek alone, which confirmed her love of solitude in nature. Before she left, people kept telling her that as a young woman she shouldn't hike solo — and yes, it's always safer to take on any wilderness activity with a buddy (and Glover's dad was as worried about two-legged predators as four-legged ones) — but she wants people to know that once you do find yourself alone in the wilderness, being young and female makes you no more vulnerable than anyone else.
She carried a satellite device for communication, and would regularly meet supporters to resupply, sometimes with two days worth of provisions, sometimes with eight. On the stretches when she had to carry a lot of food — she ate a kilogram a day — her pack weighed maybe 20 kilos.
That pack got rained on in the early going, but later on it was this summer's heat wave that proved challenging. Glover would set out early in the morning, siesta in the afternoon, then hike again in the evening. She saw maybe 10 bears, all of which scooted away after sensing her presence.
What stands out is the feeling that would follow a daunting challenge. "It's the moment after that when you realize everything's going to be OK." Three days of miserable weather in the Beaufort Range — bone-chilling rain, winds, whiteouts — gave way to two hours of glorious sunshine one evening. "That was one of my most joyful moments of the whole trip." In Strathcona park, a day of dead-end ridges, impenetrable bush and impassable gullies ended perfectly: "Suddenly there was this huge waterfall in front of us."
Imagine that. Or do more than imagine.
"The adventure you want, the wilderness, the world, is right in front of you," Glover says. "You just have to step out and see it."