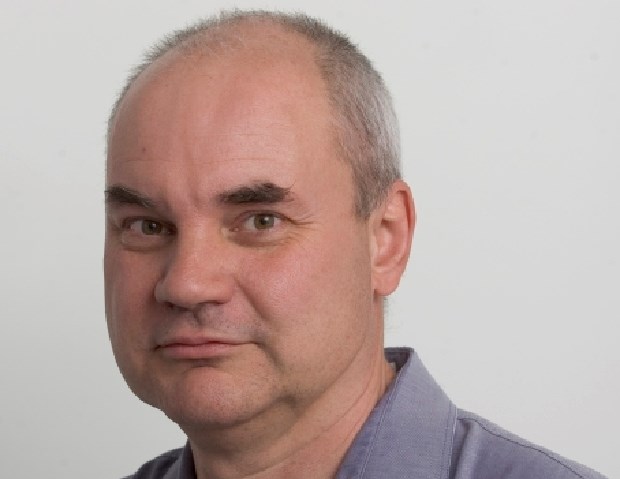 For those keeping score at home, legendary baseball pitcher Bill Lee did not win election as governor of Vermont last week.
He did, however, stage the most economical campaign while representing Bernie Sanders's old outfit, the little-known Liberty Union Party.
"I got 8,000 votes," Lee says. "I worked it out: It came to 2.4 votes per penny spent."
You would think the loss would leave him free to follow his real dream, which — as frequent readers might recall he stated in June — was to move to Vancouver Island and buy a bar in Cumberland.
But no, with Donald Trump moving into the White House, the Island will have to wait for the world's best-known free-thinking southpaw.
"Oh my god, I'd come there in a heartbeat," Lee says, on the phone from his home in rural New England. "I'd come there if I didn't think I was running away from a problem."
Not that he foresees a shortage of Trump refugees flowing north. Americans crashed Immigration Canada's computer system on election night, he notes. "You guys are going to have to tell Trudeau to build a wall."
Then he suggests a fitness test to ensure we accept only U.S. immigrants who won't overburden society: "You've got to show you can still carry someone your own weight a quarter of a mile."
Interviewing Lee — former major leaguer, best-selling author, the subject of a 1980 Warren Zevon song and a just-released Hollywood biopic starring Josh Duhamel — is like holding a conversation with a pinball machine. One minute he's citing Leonard Cohen, the next he's talking about the time he locked Bob Dylan out of his Malibu house, and then he's wistfully waxing on about casting for steelhead over the hulk of an old Cadillac that someone abandoned in the Oyster River up-Island.
Lee, who will turn 70 just after Christmas, is easier to quote than he is to pigeonhole. The California native has been labelled an iconoclast, a free spirit and "the thinking man's flake." Having played 14 seasons for the Montreal Expos and Boston Red Sox (where a teammate nicknamed him Spaceman), he remains an ultra-competitive ball player and cheerful contrarian.
He would, in other words, fit in perfectly on Vancouver Island, the spiritual home of those who do not necessarily fit in anywhere else.
Lee has, in fact, been coming here since 1986, when he struck up a friendship with former forest union leader Sy Pederson, with whom he later played on a barnstorming baseball team. Lee says he plans to plant four acres of wine grapes on Pederson's Comox Valley property next year.
He also says municipal leadership invited him to move to the valley to play for a team named the Expos, a story confirmed by Comox Mayor Paul Ives. (Ives also recalled the day Lee showed up at a Komoux Masters Real Baseball League spring training session a couple of years ago: "I was wearing my favourite Expos hat that day, and Bill said: 'This is the first time I have hit against an Expos pitcher.' And, of course, he took me deep to right field.")
Alas, Lee, having been thwarted in his second run at politics (he was also the Rhinoceros Party of Canada's U.S. presidential candidate in 1988, with the slogan "No guns, no butter. Both can kill"), appears to be staying put.
No one knows how many Trump opponents will actually make good on their vows to move to Canada, either. They might find it's easier to buy a house here than to move into it, immigration law being what it is. But there was a surge across the border after George W. Bush's 2004 victory, so maybe we'll see a repeat. "It's Yogi Berra: It's déjà vu all over again," Lee says.
And he is keeping his options open. His third wife is Canadian, he notes, as was his second. "I always marry Canadians as an exit strategy."
Back in June I quoted Lee as saying former Vancouver Island teammate Dave Jacobs "had a major league slider and a bush league sinker" and that Lee would threaten him with bodily harm when Jacobs threw the latter pitch.
Jacobs wrote in from Coombs to say I got it the wrong way around. "The pitch that nearly got me killed was not the sinker, but the slider. The problem was I all too often hung the slider, and the outfielders were getting tired."
I stand chastened.