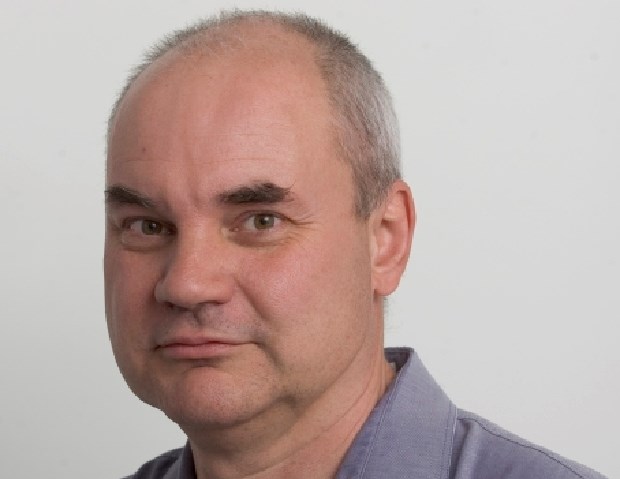 Remember Saturday's column about the Metchosin couple who were grateful that no one had fallen sick on the cruise ship on which they were trapped?
They're now confined to their cabin. More than 40 people on board the MS Zaandam have come down with flu-like symptoms, so a quarantine is in effect. No longer can the 1,243 passengers and 586 crew view the ship as a floating oasis, insulated from illness.
And no, having been turned away from several South American ports, they still don't know when or where they will be allowed to land.
It should serve as a reminder to the rest of us to keep our guards up, all the time. Alas, that's a message some in Greater Victoria could have used on the weekend.
David and Norma Kirkham sailed out of Buenos Aires on March 7 for a cruise around the southern tip of South America — only to find ports were soon unwilling to let them in. No one on board has been ashore since March 14.
Despite the uncertainty, David described the scene aboard the ship Friday as relatively pleasant: dinner with another couple from Sooke, brisk walks around the deck, a sense of relief that there was no sign of the virus.
By Monday, the switch had flipped. With 13 passengers and 29 crew ill Sunday, travellers were told to stay in their rooms. Meals are brought to them there.
At least the Kirkhams have a balcony view. "It's sunny, but you can't see land," David said Monday as the ship sailed north, destination unknown. "There's just miles and miles of ocean."
Today, they should pass achingly close to Lima, Peru, from where Air Canada is to fly three flights bringing stranded Canadians to Toronto this week. Holland America hopes to dock the Zaandam in Fort Lauderdale, Florida on March 30, though that's conditional on being able to book a time to transit the Panama Canal.
What would happen after that — a relief flight for the 225 or so Canadians on board? — is uncertain. For now, the Kirkhams are just glad to be OK. "We're healthy, we're not sick, so that's the main thing," David said.
Still, the shift from Friday has been sobering, a reminder to not assume today's situation will be tomorrow's, to not relax the vigilance we are continually told is vital.
When the sun shone Saturday, some Victorians acted as though both they and the virus were taking the day off. We were left sputtering by video of children whose parents had sent them to frolic within the taped-off confines of playgrounds, by stories of crammed house parties and packed parks and beaches.
It was the kind of thing that led Justin Trudeau to exhort us with: "Listening is your duty, staying home is your way to serve," on Monday. Not as demanding as Winston Churchill's "We shall fight them on the beaches," but still too much for many, apparently.
The casual attitude that some take toward physical distancing has social media full of calls to enforce the kinds of lockdowns seen in other countries, with police fining, even jailing, those who venture from their homes without proof of a valid reason. Note that Vancouver city council has just armed itself with the ability to slap fines — up to $50,000 for businesses, $1,000 for individuals — on those who break emergency orders.
Following Victoria's lead, West Shore Parks and Rec and Saanich, worried that people weren't following social-distancing measures, closed their playing fields and other outdoor facilities Monday. The harbour authority closed the Ogden Point breakwater for the same reasons.
Dr. Bonnie Henry isn't ready to lock us all inside. "Yes, you can go outside, but only go with family members in small groups," she told Monday's news conference.
Her orders remain to stay home if you're even a little bit sick, self-isolate for 14 days if you have travelled and keep at least six feet apart from others when outdoors.
Henry keeps repeating the same message. To break the chains of transmission, to protect essential workers and vulnerable people in care homes, we must not only keep cleaning surfaces and scrubbing our hands like Lady Macbeth, but must physically keep away from one another.
It shouldn't be that hard to do so, and to do so all the time — which, despite what we saw on social media, most seem to be doing, she said. "We cannot let up."
Don't just think of what the situation looks like today, but what we could see tomorrow, lest we all end up at sea, confined to quarters.