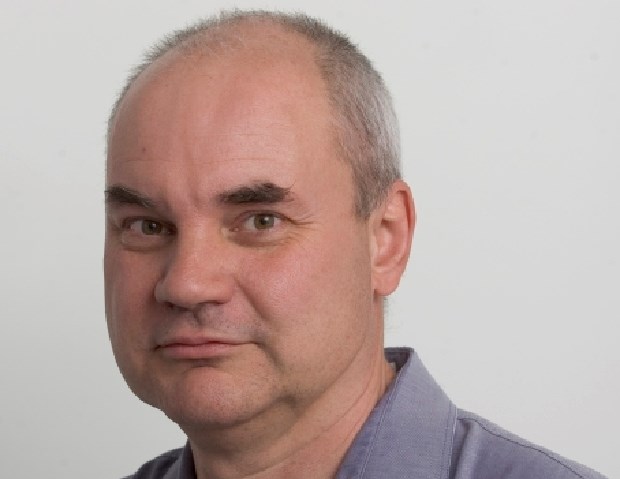 A grab bag of items today:
• Maybe they should rename it Sahara Island.
OK, that's overstating the case, as Saturna Island isn't actually dry. Much of the island is, however, coming up on the third month of a boil-water advisory. Some residents are getting fed up — steaming, as it were.
A bit of a respite came Saturday when the southern Gulf Islands' flu-ridden CRD director, Dave Howe, texted B.C. Ferries president Mark Collins to ask for help. "I explained the need for potable water and the need to source it and get it to Saturna," Howe says.
Collins responded by scrounging up and shipping a pallet of water — 1,500 half-litre bottles — on that afternoon's sailing to Saturna, where it was unloaded by volunteer firefighters.
This drew the attention of passenger Paul Brent, a Saturna resident who emailed the Times Colonist to express his appreciation for the pre-Christmas gift. "Islanders love to blame B.C. Ferries for pretty much every ill. Here on the coast Ferries are our favourite whipping boy. … We may have to wait until the new year to start whipping again."
As for the corporation, it says it's willing to offer more help if needed.
That's great, but there's still the bigger question of when the Lyall Harbour Boot Cove system's tap water will be safe to drink again. The CRD says the problem is that one of the system's two sources, a groundwater spring, dried up this autumn.
The other source, Money Lake, is experiencing high turbidity. Now that the rains have returned (there's an understatement — no truth to the rumour that B.C. Ferries is replacing the Salish Orca with Noah's Ark) the spring has been replenished and is being used as a source again. Still, the boil-water advisory can't be dropped until turbidity levels in treated water drop to a consistently low level.
All this doesn't thrill residents who ponied up for an upgraded water plant a few years ago.
• Hey, Victoria, does this sound familiar?
Britain's Guardian newspaper reports that a statue of Mahatma Gandhi has been hauled away from the University of Ghana after protests from students and faculty who say the revered father of Indian independence held racist views toward Africans.
Not everyone likes the move, though. "More sympathetic students of Gandhi's life say his views were ignorant and prejudiced but a product of their time," the Guardian said.
Maybe he'll end up in storage with Sir John A.
• As Victoria prepares to host the World Junior Hockey Championships, one of the reporters following Team Canada is the Canadian Press's Dirk Meissner, who usually covers provincial politics from the legislature.
Many years ago, as 17-year-olds trying out for the Kamloops Chiefs, Dirk and Tim Hunter — now Team Canada's head coach — dropped the gloves for an on-ice scrap that Hunter instigated. Dirk took the silver medal.
"I just held on and hoped they broke it up quickly," he says. Hunter's single-minded dedication and ferocity ("I think he beat up everybody there") impressed Dirk to the point that he decided to go into journalism.
Hunter went on to become the eighth most-penalized player in NHL history. Dirk went on to become one of the best forwards in the entire legislative press gallery.
• Those seeking relief from the Rumbles shouldn't hold their breaths.
News reports from Whidbey Island, home base for the EA-18 Growler aircraft blamed for the is-it-an-earthquake-or-God-bowling sound that occasionally rattles windows and nerves in Oak Bay and the east side of the Saanich Peninsula, say the U.S. navy has broken off talks with groups that want to reduce the noise of training flights over the Washington island.
The navy plans to add up to 36 Growlers to its fleet of 82 at the base at Whidbey Island, 50 kilometres southeast of Victoria.
• The teething pains associated with switching printing presses meant Times Colonist readers had to suffer through some delivery problems this fall.
That made it a tougher-than-usual year for the carriers who get out of bed at an ungodly hour, often in ghastly weather, to get the newspaper to your doorstep. If you would be kind enough to remember them this Christmas, they would appreciate it.