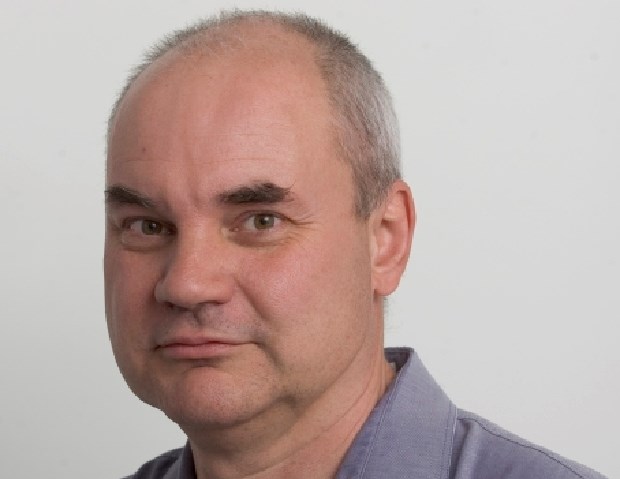 News item: A poll says Canadians have the 13th sexiest accent in the world.
She nuzzled my ear: "Say 'Roll up the rim to win.' " I shook her off. "Charlize, baby, I told you it's over."
She kept going. "Now do the Friendly Giant: 'I'll call Rusty.' "
"I'll call the cops," I replied, peeling her hand off my knee. Really, it was like trying to get rid of cling wrap.
We have all been there, of course. One minute you're minding your own business in the Seattle airport, trying to convince the bartender that Canadian Tire money is legal tender, and next thing you know you're being pawed like it's feeding time at the SPCA.
Even a South African like her — second-sexiest accent on the planet, BTW — couldn't resist the tundra-and-timber timbre of the typical Canuck.
This was confirmed this week by the release of that survey. Tourism site Big 7 Travel conducted the poll, hearing from 8,500 people from 60 countries after giving them a list of 100 accents from which to rank their favourite accents. For the record, New Zealanders were deemed to have the sexiest voices, followed by Charlize's Afrikaans, the Irish, Italians, Aussies and Scots.
The U.S. Southern drawl was the top 'Merican accent, in ninth place. Canadian was sandwiched between 12th-place standard English — the "clear, clipped, posh" Queen's English — and 14th-best Hungarian. Thirteenth out of 100. Not bad, eh?
But wait. What exactly did they mean by "Canadian accent?" It's not as though we have just one — or one language, for that matter.
I decided to try an experiment, give her my best bilingual Montreal Canadiens rinkside announcer: "Mesdames et Messieurs, ladies and gentlemen, la première étoile, the first star, Doug Risebrough!"
She appeared uncertain for a second, then pressed on. "Say tuque," she urged, throatily. "Two-four. T4 slip. Skookum. Block heater cord. Ian Hanomansing. Seven o'clock Eastern, 7:30 in Newfoundland."
Right, Newfoundland. There's another variation, b'y, and a charming one at that. When it comes to the cheerfully acerbic, pomposity-pricking smartarsery of Rick Mercer or Mary Walsh, it's a toss-up whether the accent accents the wit or the wit makes the accent that much more attractive.
Still, it wasn't clear whether that was what the Big 7 Travel survey had in mind. Probably they were thinking of Rachel McAdams or Ryan Reynolds or Ryan Gosling or one of our many, many other Ryans.
Or maybe the world is still going googly-eyed over Justin Trudeau — though his speaking voice is hardly his greatest asset. Our prime minister may be hotter than the August long weekend, but if there were a drinking game where you knocked back a Lucky every time he punctuated a sentence with the word "uh," we'd all be like Stalingrad, bombed around the clock.
Also, consider this: More than one-fifth of all Canadians were born outside Canada. That they don't all sound like Peter Mansbridge or Wendy Mesley doesn't make them any less Canadian.
Also, it's not as though all those who are native-born speak the same, either. More than a century ago, visiting English poet Rupert Brooke wrote of being smitten with "the rather lovely sound of the soft Canadian accent in the streets." Apparently Brooke didn't walk down the same streets as Don Cherry.
Also, accents change over time. Some linguists say that we have, for the past quarter century, been going through what they call the Canadian Vowel Shift. Words are changing, sounds coming from higher and farther back in the mouth. "God" sounds like gawd, "think" like thenk.
That doesn't necessarily mean we sound more American. Our accents still differ, just in different ways than they did before. Canadian Mary Pickford was able to pass herself off as America's Sweetheart in the silent movies but ran into trouble when required to say her lines out loud: "The dialogue director had cautioned me so much about my Canadian 'R's' that I was terrified every time I said the word 'garden,' " she said. Today, it's words like "pasta" and "been," pronounced pawsta and bin in the U.S., that are coached out of Canadian actors.
"Or," I told her, "perhaps I'm getting too worked up about an online poll that might not have been subjected to the kind of rigorous scrutiny as, say, a study published in the New England Journal of Medicine."
Her nostrils flared. "Now say 'double double.' "