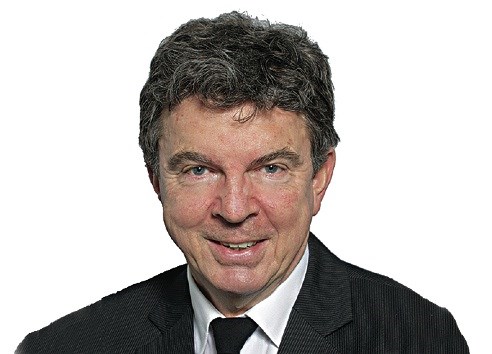 Former premiers Bill Bennett and Dave Barrett made so much history, they should have an endless supply of recollections to amuse them in old age.
What a terrible shame that neither of them can remember any of it.
The Bennett family came forward this week to acknowledge that Bill, 82, has been suffering from Alzheimer's disease for several years and is confined to a Kelowna care home. His son, Brad Bennett, was prompted to disclose the condition by way of thanking Kelowna philanthropist Charles Fipke for a generous donation toward research into the disease at the University of British Columbia. It was made out of admiration for the former premier. Brad Bennett said after the event that his father is not doing well.
It's the same sad story that the Barrett family has been coping with — in similarly quiet fashion — for the past few years. Barrett has been in care in Victoria for the past two years. They marked his 84th birthday on Thursday.
There's little sign left of the intellect and spirit that made the two former giants great.
In vastly different ways, they both had that special something that made them stand out from the crowd. Of course, the innate quality of leadership that propelled them to the top fades with age. It's profoundly saddening, though, to think that even their memories of it are gone now, as well. After all those years of public service, they should be entitled at least to fond reminiscences of the good times.
There was a particular vibrancy that accompanied each of them into every room they entered. So imagine both of them in the same room — in the legislature — where they duelled regularly for 11 years. Between 1973 and 1984, they traded speeches, visions, insults — and jobs. The sparks flew, and their charisma compounded. Some days they brought out the worst in each other. But overall, they made each other better.
Bennett won the overall contest by the numbers, 3-0 on the election scoreboard. But Barrett held his own on style points, with showmanship, emotion and wit.
From countless exchanges, here's a random vignette, from March 15, 1977.
Barrett was fulminating over Bill Vander Zalm, then a human resources minister taking a hard line against fraud.
He closed with an eloquent expression of mock concern for Premier Bennett's welfare, given Vander Zalm's obvious ambition to succeed him. Barrett was cheerfully trying to incite unrest in the enemy ranks, while appearing to be the soul of solicitude.
"I don't wish the present premier any ill will," he told the house, radiating faux sincerity. "With that kind of member after him he needs the understanding and appreciation of all citizens of this province. … My heart goes out to the premier who's under that kind of pressure, under that kind of attack. … The premier deserves more sympathy than we've been able to muster, considering the atmosphere under which he labours in his job."
I can picture him oozing solicitude and Bennett trying not to laugh while everyone else succumbs to hilarity.
There's something arresting about the fact that two adversaries who fought each other for years are afflicted with the same condition. Their professional differences extended to the personal. Their mutual antipathy was no secret to anyone. Now, the two old lions, who clawed each other for years, are finally brought together. But there's no comfort in the shared circumstances the ghastly disease has forced on them.
If there were any glimmer of awareness left in either old boy, I bet the sympathy and understanding that Barrett was joking about all those years ago would be utterly sincere, mutual and profound today.
Just So You Know
Fipke, whose discovery of diamonds in the Northwest Territories is the stuff of legend, donated $9 million to UBC's Alzheimer's research initiative. For anyone who wants to mark the pair's combined contributions and help the thousands of others with the disease, it's a good example to follow.
On a related topic, the Cinecenta theatre at the University of Victoria (cinecenta.com) is screening Alive Inside in two weeks, a well-regarded documentary about the effect that music, something Barrett still enjoys, can have on people with dementia.