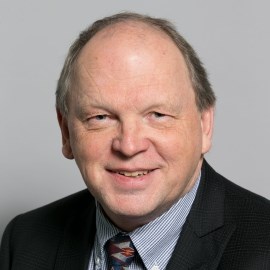 As the Rapid Relief Fund, launched to help those in need as a result of COVID-19, edges toward $1.3 million, it's safe to say that this effort is without match anywhere else in Canada.

It will soon be matched, however, in Greater Victoria.

Thanks to a group of dedicated, caring local entrepreneurs and technology leaders, every dollar you donate before 11:59 p.m. Sunday will be instantly doubled in value.
[Donate at rapidrelieffund.ca. More details below.]
Simply put, the group will match all donations made online or by telephone up to a total of $355,000. Snap your fingers and it's $710,000 — which means that the fund will reach $2 million by the time the matching offer is completed.
My guess is that it won't take until Sunday night.
The Rapid Relief Fund was launched on Saturday by the Victoria Foundation, the Jawl Foundation and the Times Colonist, inspired by the commitment of Robert Jawl. We raised our first million in about 36 hours.
But we want two million, and then three, and so on — we have pledged to keep going until the needs have been met. The organizers have agreed to a quick distribution, so your money will probably be put to work before you get your credit card statement.
The group behind the plan to match donations is led by Andrew Wilkinson of Tiny.
So why is he doing it?
"We feel we owe it to our community to step up to the plate and help ensure that everyone has adequate food, shelter and support during this difficult time," he told me.
Tiny is one of the contributors to the match. The others are the Lake family's All One Fund, the Jawl Foundation, Cork and Barrel Spirit Merchants Inc., Rajiv Khaneja and Sparklit Software, Frosty Pop, Toro Consulting, Pilothouse, and a local entrepreneur who wishes to remain anonymous.
It's important to note that the Lake family and the Jawl Foundation have already donated $100,000 each, and they are back with more.
It's also important to note that Wilkinson and Chris Sparling at Tiny are also offering an amazing zero-interest lending program for small businesses.
The Tiny program is entirely in keeping with the mandate of the fund: Rapid action to help Greater Victoria get through this, and allow everyone to emerge stronger and even more aware of the power of our community.
Wait, there's more. Given the spirit that our community has shown, I would bet that other donors will come forward with more matching plans after this one reaches its goal. We have the momentum.
Again, many donors offered comments along with their dollars. About a dozen donations in the past 24 hours were in memory of loved ones, with one a tribute to anyone who has died of COVID-19.
" 'Keep calm and carry on' and God bless," wrote one donor. "I hope that we will exceed another million dollar goal to help during these troubling times."
"I am so lucky hence I want to help others worse off than I am. All I have to worry about is not getting sick."
"Thank you for giving us this opportunity to support others less fortunate than ourselves. I'm 76 and my husband is 84, so unfortunately we're in lockdown to stay as safe as possible, and not able to get involved in any other way than connecting online. We trust these monies will be a help."
"This great city raised my four generations of family. I would like to donate so that other families are able to raise future generations of fine Victorians. Keep up the good work!"
"Happy to help," one donor said, and then added "how else can I help?"
A good question and a great attitude. We truly are here for one another.
I have never been more proud of where I live. All of you should be proud as well. Our community is in pain, so we are offering much-needed comfort — in the form of food, shelter, child care and income supports — to those who need it the most.
And in the end, we all are better off.
dobee@timescolonist.com
- - -
HOW TO DONATE
Tax receipts will be issued.
• Online: rapidrelieffund.ca
• Phone: 250-381-5532
• Mail: Send cheques to the Victoria Foundation at #200-703 Broughton St., Victoria, B.C., V8W 1E2
Please ensure cheques are made out to the Victoria Foundation. Note the 'Rapid Relief Fund' in the memo line or in a cover letter. If you are open to receiving your tax receipt by PDF, please include an email address with your donation.