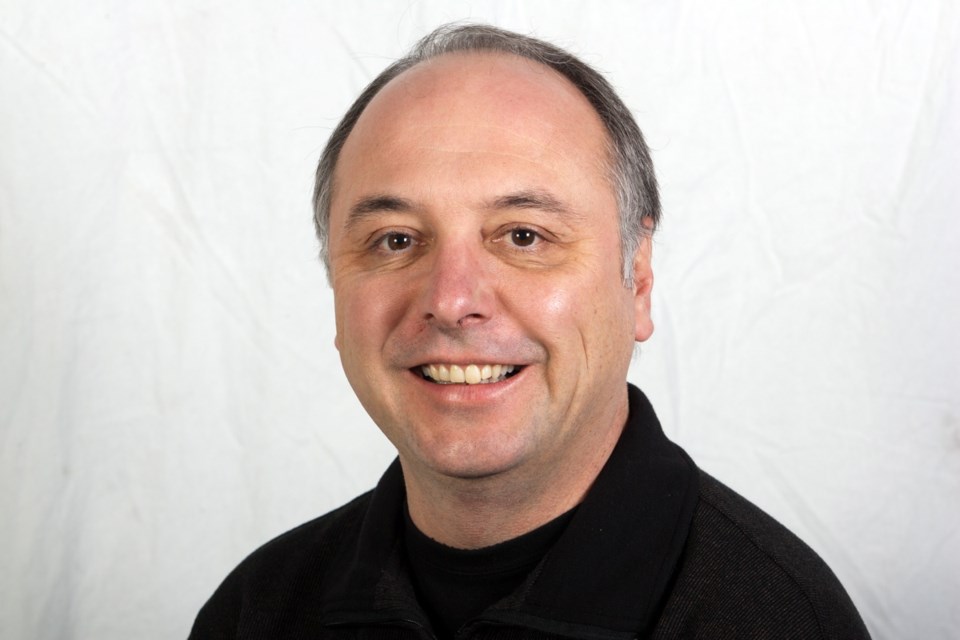 I recently celebrated my 18th year as Times Colonist food writer. After more than 2,000 columns, it was clear I had covered almost every food topic imaginable.
But over the years, I've discovered that there's always a trendy new food to write about. And even though I've been at this for a while, there are still subjects Ihave not yet come to or thoroughly covered yet.
One of those subjects, a reader kindly pointed out, was African cuisine. Sounded like a great idea for a column, but where to start? Africa has more than 50 countries.
I decided on the West African country of Ghana, because I know a talented Victoria chef who hails from there and the cuisine of his birthplace still simmers inside.
"I was born in a village called Bonwire [pronounced Bon-yur-et] located near Kumasi, the second largest city in Ghana. We like to think we are home of the famous kente cloth," Castro Boateng said.
Kente is a patterned silk and cotton fabric. It's colourful and eye-catching, just like the food Boateng serves his catering customers.
"Tasting is the last thing people do, so I always try to instill in my staff how important the presentation of the food is," he said.
Boateng was almost nine when he moved to Canada in 1988. After high school, he worked as a hotel dishwasher, loved the kitchen culture and eventually became a certified chef, learning all about Western cuisine.
But during that dance, his parents kept him in rhythm with his former home.
"I have all my fond memories as a kid. I lived quite a sheltered life in the village. When I went back to Ghana, I thought I would remember everything, but realized [even in Africa] things change," Boateng said.
"I told my mom I would be able to find things because the village had a huge roundabout. But when I got there, the roundabout was gone."
Boateng says what hadn't changed was the food and culture.
"Every celebration is done around food. In African tradition, we don't do presents," Boateng said. "At Christmas, you get a couple of boiled eggs. That's your kind of Christmas present. I try and tell my [Canadian-born] kids that and they think it's very weird."
Yes, that would be odd for someone accustomed to ripping opening presents. But I think one could pass on that in a home filled with the heavenly aromas that signal a special family gathering.
Boateng says during such occasions, they might enjoy fried tilapia fish and banku ne mako, a cooked maize dough and pepper-tomato sauce. Another dish enjoyed might be "red red." It's a popular Ghanaian bean and meat stew served with fried ripe plantain, avocado and gari, a side dish made from cassava.
Stews are popular in Ghana because they taste good, but also because they've long been important for survival.
"Ghanaian food is nothing fancy. It's meant, and I guess I'm speaking for most African countries, to be a filler. You don't have a lot of extra cash lying around to be spending on beef tenderloin," Boateng said.
"But what you do is buy inexpensive cuts of meat and you take care of it by marinating it and cooking it for a very long time."
When Boateng visits his mom, she gets up at five in the morning and starts cooking foods for lunch or dinner. She might be making roasted peanut and goat peppered soup, where pieces of goat meat are simmered for hours into a comforting concoction with onions, ginger, peanuts, tomatoes and hot peppers.
"I'm always asking my mom for her recipes, but she says they are all in her head," Boateng said. "She says you add a pinch of this and a pinch of that, but I say 'Mom, how big are your pinches?' My food never tastes the same."
Boateng says a typical breakfast in Ghana would be fried plantain with avocadoes and an egg. Ghanaians also love tropical fruit, such as mangoes, papayas and fresh young coconut. Hot chocolate with straight cocoa is a drink of choice.
"Africans love bitter tastes. Sweet is not a big thing," Boateng said.
As with celebratory meals, for a midweek dinner, stews are popular, such as spinach and mackerel stew, as are rice dishes, such as today's jollof rice recipe.
Ingredients that have medicinal and preservative properties are also key to Ghanaian cuisine.
"We are not a country that lives on a lot of pharmaceuticals, so we rely on things like ginger and bush tea, things Africans believe clean your system and keep you healthy," Boateng said.
Boateng is proud of his African roots, but equally proud to be a Canadian chef living on local-food-rich Vancouver Island. When you sample his food, you soon discover that's a very tasty combination.
"As someone from Africa, I feel that I'm blessed because I have the best of both worlds," Boateng said.
"When in Ghana, I got a chance to learn about living with nothing, and living in Canada … I have a lot of things at my disposal. So, I can appreciate both and pass that knowledge on to my kids."
To learn more about Boateng and his catering company, go to castroboateng.com.
Jollof Rice with Shrimp
and Sausage
This recipe comes courtesy of Castro Boateng. He says if you don't like things too spicy-hot, simply reduce the amount of cayenne and habanero pepper used.
Serves: Eight people
1/4 cup palm oil or vegetable oil
1 medium onion, peeled and diced
2 large carrots, peeled and diced
4 garlic cloves, chopped
2 tsp ground coriander
2 tsp ground cumin
1 tsp freshly grated nutmeg
1/2 tsp ground cinnamon
1 tsp ground cayenne pepper or to taste
2 (28 oz./798 mL) cans whole tomatoes, chopped
1 to 2 habanero peppers, finely chopped (see Note)
• salt and pepper to taste
2 cups long grain white rice
4 cups chicken or vegetable stock
3 fresh chicken or pork sausages, cooked and diced
1 lb medium shrimp, peeled and deveined
1 cup fresh or frozen peas
3 scallions or green onion, sliced
Using a medium saucepan, sauté onions and carrots in the oil over medium heat until tender. Lower the heat a bit, and then add the garlic, coriander, cumin, nutmeg, cinnamon and cayenne. Keep stirring until very aromatic and to prevent the spices from sticking to the bottom of the pan, about
five minutes.
Add chopped tomatoes, habanero peppers and stock; season with salt and pepper. Simmer this spiced sauce for at least 20 minutes, or until reduced to about four cups.
Meanwhile, rinse the rice in cold water a few times to remove some of the starch. Stir the rice into the sauce with the sausage. Bring the pot back to a boil, then lower the heat and simmer for 15 minutes, or until all the liquid has been absorbed and the rice is tender. Use a fork to fluff the rice, season shrimp with salt and pepper, then add the shrimp and peas to the rice and place the lid back on the pot for five minutes to allow the shrimp and peas to cook. Serve the rice, garnish with scallions (or green onion).
Note from Eric: Habanero peppers are sold at many supermarkets in the produce department. They are fiery hot, so wear rubber gloves when chopping and handling them. Also be careful not to put your fingers near your eyes or any other sensitive area on your body.
Volunteer grannies host African dinner
The volunteer group Victoria Grandmothers for Africa will host its annual African Dinner on Saturday at First Metropolitan United Church, 932 Balmoral St. The dinner is open to everyone. The cost is $60 per person and the funds raised from the event will go to the Stephen Lewis Foundation, which helps AIDS orphans in Africa.
Doors open at 6 p.m. Dinner begins at
6:30 p.m. You can reserve a ticket or book an entire table by emailing Anne Bowd at abowd@shaw.ca or by calling 250-391-7377.
Chef Castro Boateng is preparing the
buffet-style food being served at the event. Dishes he will prepare include chef's crispy platter (spiced cassava, lotus root, taro root and crispy yam); North African quinoa salad with dried fruit, mint and lemon dressing; harissa marinated chicken with olives, fennel and preserved lemons; Ghanaian style spinach-mackerel stew with crispy bacon; and coconut butter cookies.
For more information about the event, go to victoriagrandmothersforafrica.ca.
Eric Akis is the author of The Great Rotisserie Chicken Cookbook (Appetite by Random House). His columns appear in the Life section Wednesday and Sunday.