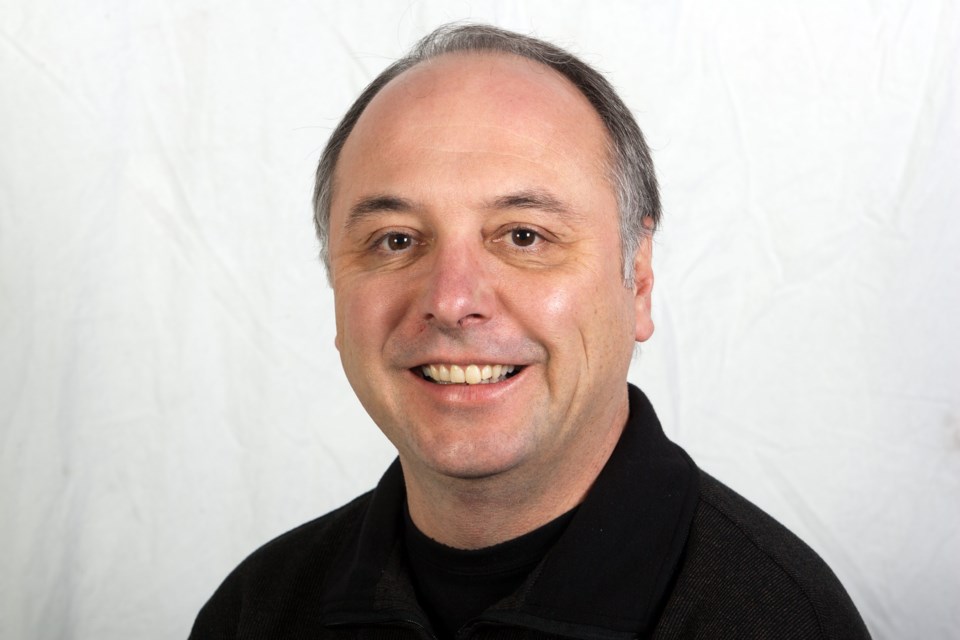 Dear Eric: I'm about to try your recent recipe for cauliflower coconut soup with Thai curry paste and was reminded that I've been meaning to ask you about curry pastes. What is the difference between the red, yellow and green kinds? Is it the heat, flavours or something else? I've been puzzled by this for some time and would appreciate enlightenment. I also would like a good Thai curry recipe.
Susan
Dear Susan: Thai red, yellow and green curry pastes are sold in small jars and packets at Asian food stores and most supermarkets. These convenience products allow one to quickly flavour a Thai-style curry at home.
You could go to the trouble of making your own paste, which is a good way to learn the difference between the various types.
In my cookbook library, I found recipes for Thai curry pastes in Charmaine Solomon's classic book Encyclopedia of Asian Food, and in Pailin Chongchitnant's recently published Hot Thai Kitchen.
I noticed red, yellow and green curry pastes do contain similar ingredients, such as lemon grass, garlic, galangal, peppercorns and coriander, albeit in varying amounts. But it's the ingredients that affect the paste's colour that determine how it's named.
Green Thai curry paste gets its colour from fresh and fiery green Thai chilies and, generally speaking, is considered the spiciest paste. Red Thai curry paste is a little less hot and gets its colour from dried red chilies.
In Chongchitnant's book, she writes that Thai yellow curries are a great example of the Indian influence on Thai cuisine. In it, you'll find ingredients not often used in Thai food.
An example of that is the curry powder Chongchitnant uses in her yellow Thai curry paste recipe. Solomon's and other recipes I found do not call for it, but like Chongchitnant's paste, they are tinted yellow by the addition of turmeric. Some yellow Thai curry paste recipes also call for dried yellow chilies, while others give you the option to use yellow, red or another type of dried chili, all added in amounts that make yellow curry paste the mildest type.
I've gone the convenience route and used store-bought curry paste in today's recipes; one is a beefy red curry, the other a vegetarian green curry.
Thai-style Red Curry with Beef
Serve this meaty curry with steamed jasmine rice. How much curry paste you add will determine if it's mild or spicy.
Preparation: 20 minutes
Cooking time: About 10 minutes
Makes: Four servings
3 Tbsp vegetable oil (divided)
3/4 lb. beef tenderloin or strip loin steak, trimmed of fat and cut into thin strips
2 medium shallots, halved and thinly sliced
1 small red bell pepper, cubed
1 large garlic clove, chopped
1 to 2 Tbsp Thai red curry paste
1 (400 mL) can coconut milk
1/4 cup water
2 tsp Thai-style fish sauce
2 tsp brown sugar
1 (398 mL) can cut baby corn, drained well
1 (227 mL) can sliced bamboo shoots, drained well
1/4 to 1/3 cup coarsely chopped fresh cilantro or small, whole Thai basil leaves
• salt to taste
Place 2 Tbsp oil in a wok or large skillet set over medium-high heat. When oil is hot, cook beef, in batches, until seared, but still rare in the middle, setting the cooked meat on a plate as you go along.
When meat is cooked, clean your wok or large skillet, and then set back over medium-high heat with the remaining oil. When oil is hot, add shallot, red pepper and garlic and cook one to two minutes. Add curry paste and cook until fragrant, about one minute.
Add remaining ingredients, except cilantro (or basil) and salt, and bring to a simmer. Return the beef to the pan and simmer five minutes. Stir in the cilantro (or basil). Taste and season curry with salt, if needed, and then serve.
Thai-style Chickpea and Vegetable Curry
This vegetarian green curry was featured in a story back in 2012. I had good comments on it, so I thought I would publish it again for those who missed it.
Preparation: 20 minutes
Cooking time: 10 to 12 minutes
Makes: four servings
1 Tbsp vegetable oil
1 small onion, diced
1 small carrot, halved lengthwise and sliced on the bias
1 red bell pepper, cut into 1-inch cubes
2 tsp chopped fresh ginger
1 medium garlic clove, minced
1 Tbsp Thai green curry paste (see Note)
1 (400 mL can) coconut milk
3/4 cup vegetable stock mixed with 1 Tbsp cornstarch
1 Tbsp golden brown sugar
1 Tbsp lime juice
1 (19 oz./540 mL) can chickpeas, drained, rinsed in cold water, and drained again
16 small cauliflower florets
1/2 cup frozen peas
• salt to taste
1/4 cup chopped fresh cilantro, basil or mint
Place oil in a large, deep skillet or wide pot set over medium to medium-high heat. Add the onion, carrot, bell pepper, ginger and garlic and cook three to four minutes, until slightly softened. Add curry paste and cook and stir one to two minutes more. Mix in the coconut milk, stock and cornstarch mixture, brown sugar, lime juice, cauliflower and chickpeas. Bring to a gentle simmer and simmer until cauliflower is tender, about five minutes. Mix in the peas and cilantro (or basil or mint) and heat through a minute or two. Thin curry with a bit more stock if too thick. Taste and season curry with salt, if needed, and then serve.
Note: This recipe yields a mildly spicy curry. If you like it spicier, simply add more curry paste.
Eric Akis is the author of eight cookbooks. His latest is The Great Rotisserie Chicken Cookbook. His columns appear in the Life section Wednesday and Sunday.