Aeroplan points are no longer available for Tropicana orange juice (thanks to a reader for the alert). I've been collecting orange juice points for several years and feel a little sad about this. Instead, points are being offered for Tropicana's "blended" juices, for Quaker cereal and oatmeal, and Tostitos tortilla chips. I'm not sure that I'm willing to switch to "blended" juices for the points. And the cereals aren't that appealing.
- - -
Green tea leaves.
Green tea is showing up in more places. I've previously obsessed about Canada Dry's green tea ginger ale -- which I like. This weekend, I discovered Sun-Rype's apple, green tea chai. The label says it's "just as delicious cold or warm." I'm not sold on it yet; I can taste a lot of sweetness, but not much tea. And there's a lingering, sort of unpleasant after-taste. The green tea ginger ale, on the other hand, definitely gives you a jolt of pleasant tea-ness.
- - -
Green tea all by itself -- no sugar added, of course -- can't  be beat. Though, I guess you could dribble some ginger ale into your green tea to see what happens.
- - -
And, just a reminder that some folks think fruit juices are bad for you. (And soda pop doesn't have much of a reputation in nutrition circles either.)
- - -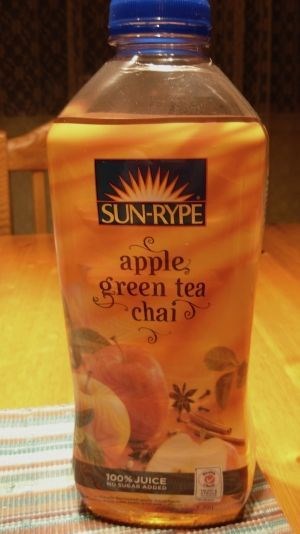 Apple juice and green tea.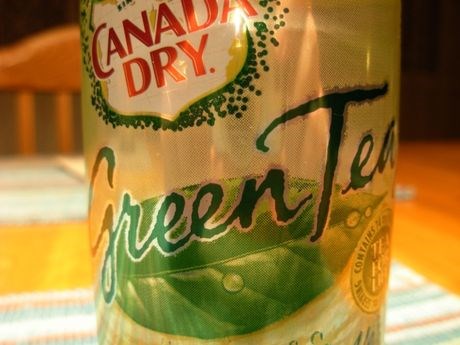 Green tea ginger ale.