Vancouver Island's next generation of business and community leaders were celebrated during a black-tie gala Saturday night in Nanaimo.

Eight Island mayors, executives of major companies and small business owners were among the sellout crowd at the Vancouver Island Conference Centre for the unveiling of the Island's Top 20 Under 40 Business and Community Awards.

"We are very proud to have created an event that honours the exceptional young business professionals under the age of 40 who are outstanding leaders in their chosen fields and are shaping our local community's future," said event chairman Roger McKinnon.

"They are entrepreneurs, executives, manager and professionals in the public, private and non-profit sectors," said McKinnon. "They have varied backgrounds, but what they share in common is their demonstrated excellence in business, judgment, leadership and significant contributions to their communities."

More than 150 nominations were received for the annual event — now in its fourth year — and picking just 20 from that crop proved a difficult task considering the sheer variety of young business people and their accomplishments.

From lawyers and accountants to retail owners and young philanthropists, all have a track record of success in business and giving back to their communities.

The Island was split into three regions — south, mid and north, each having a regional judging panel. The decisions then went to a five-person executive judging panel who made the eventual top 20 picks.

"It was very, very tough when you have such a talented field of candidates," said executive judge Keith Dagg, a Victoria business consultant. "We have a very capable field of future leaders."

Joining Dagg on the executive panel were McKinnon, Victoria lawyer Michael O'Connor, Troy-Anne Constable of Island West Coast Developments Ltd., and Edd Moyes, co-owner and operator of the Black Finn Pub in Comox.

For McKinnon, the Top 20 Under 40 Awards hold a very personal place. His son, Blair McKinnon, was a co-founder and executive of the Young Professionals of Nanaimo when his career was cut tragically short by a fatal seizure in 2010 at age 30.

The younger McKinnon was active in charity work and was fundraising to restore the E&N train station in Nanaimo before he died. A foundation in his name continues today, raising funds through various events for the Big Brothers and Big Sisters of Vancouver Island, Vancouver Island University Scholarship Foundation and Nanaimo Community Hospice Society.

Roger McKinnon said the Top 20 Under 40 Awards paves the way for future business leaders.

"I think it shows that the Island is in good hands for years to come," said McKinnon.

"We've got people nominated from ages 21 to 39 who have done some amazing things for their communities and their own careers."

McKinnon is widely known in Island real estate and business circles. He also built the award-winning Old House Village Hotel & Spa in Courtenay.
The top 20 under 40 of 2016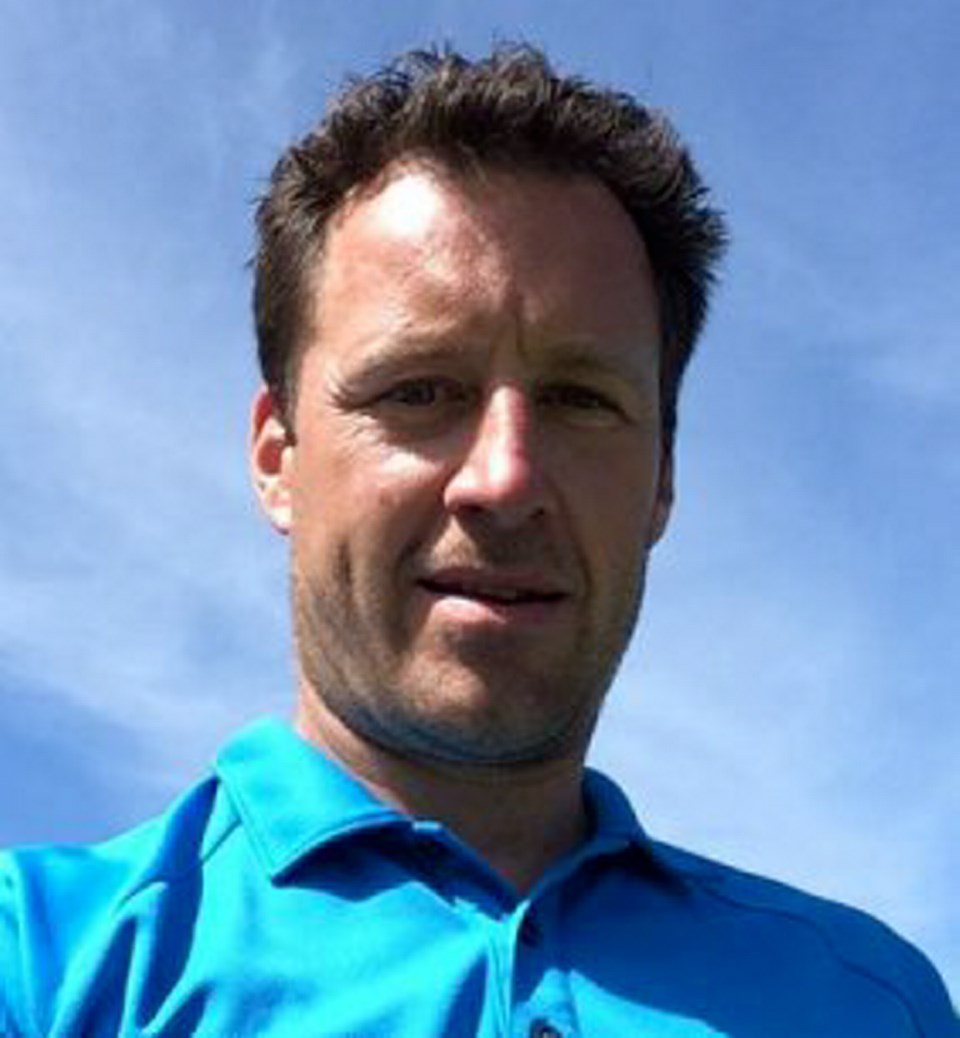 ABE AVENDER
Island Optimal Health & Performance Chiropractor
After graduation from the University of Victoria, Avender pursued his doctor of chiropractic at the Canadian Memorial Chiropractic College in Toronto, where he graduated in 2007 with the distinction of clinical honours. He moved back to Nanaimo in 2007, where he and his partner built Island Optimal Health & Performance and Moksha Yoga Nanaimo from the ground up. His passion for health, sport and maximizing human performance in all aspects of life is reflected in devotion to helping everyone that seeks his care and expertise.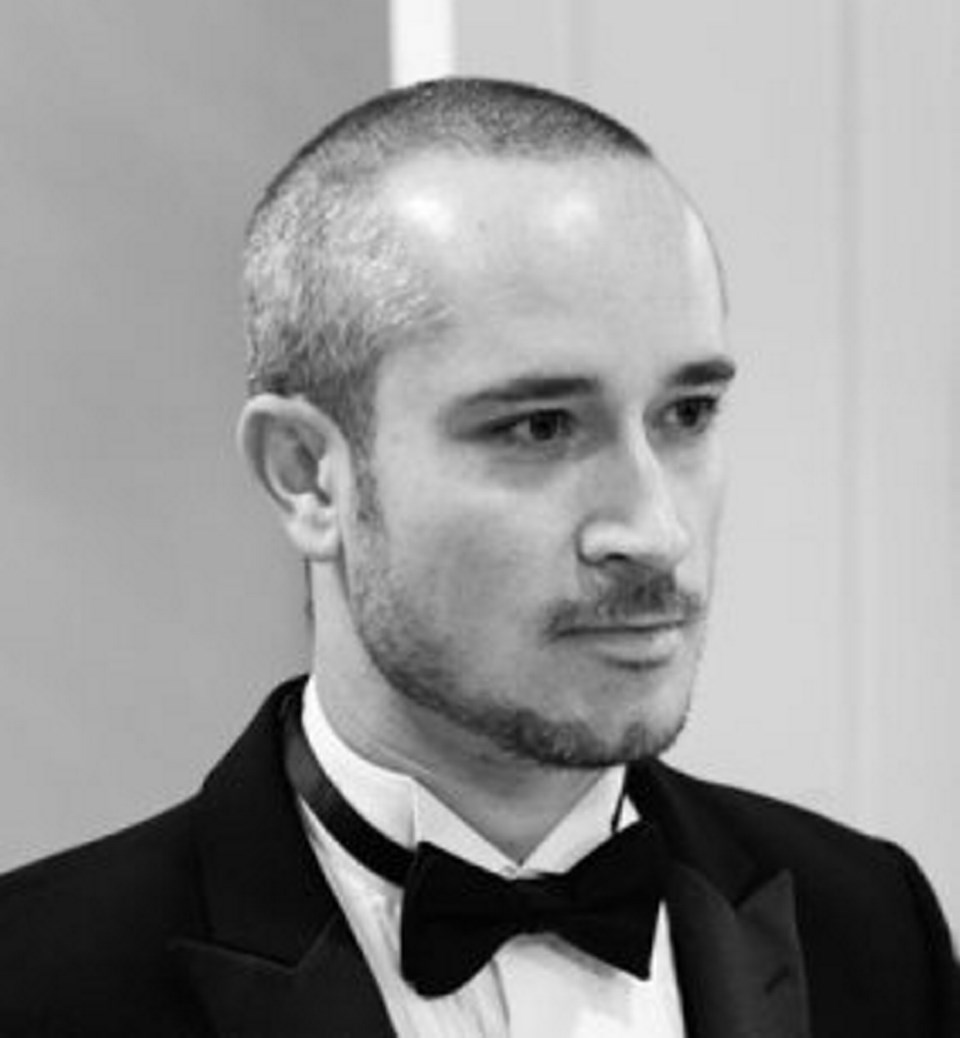 AIDAN HENRY
Brink Events
Creative director and founder
Henry is the founder and creative director of Brink Events, an event design agency based in Victoria. The company specializes in unique signature events and private parties for corporations and private clients. His  ideas have transformed empty venues into spectacular social events, including Diner En Blanc Victoria, Gold Medal Plates Victoria, and Hungry Hearts. Brink Events is the preferred event planner for the Robert Bateman Gallery. Henry holds a business degree from the University of Victoria and has years of experience in the entertainment and hospitality industry. His inspiration stems from memorable guest moments and experiences. He believes that creating these moments is a big responsibility, but also a great honour.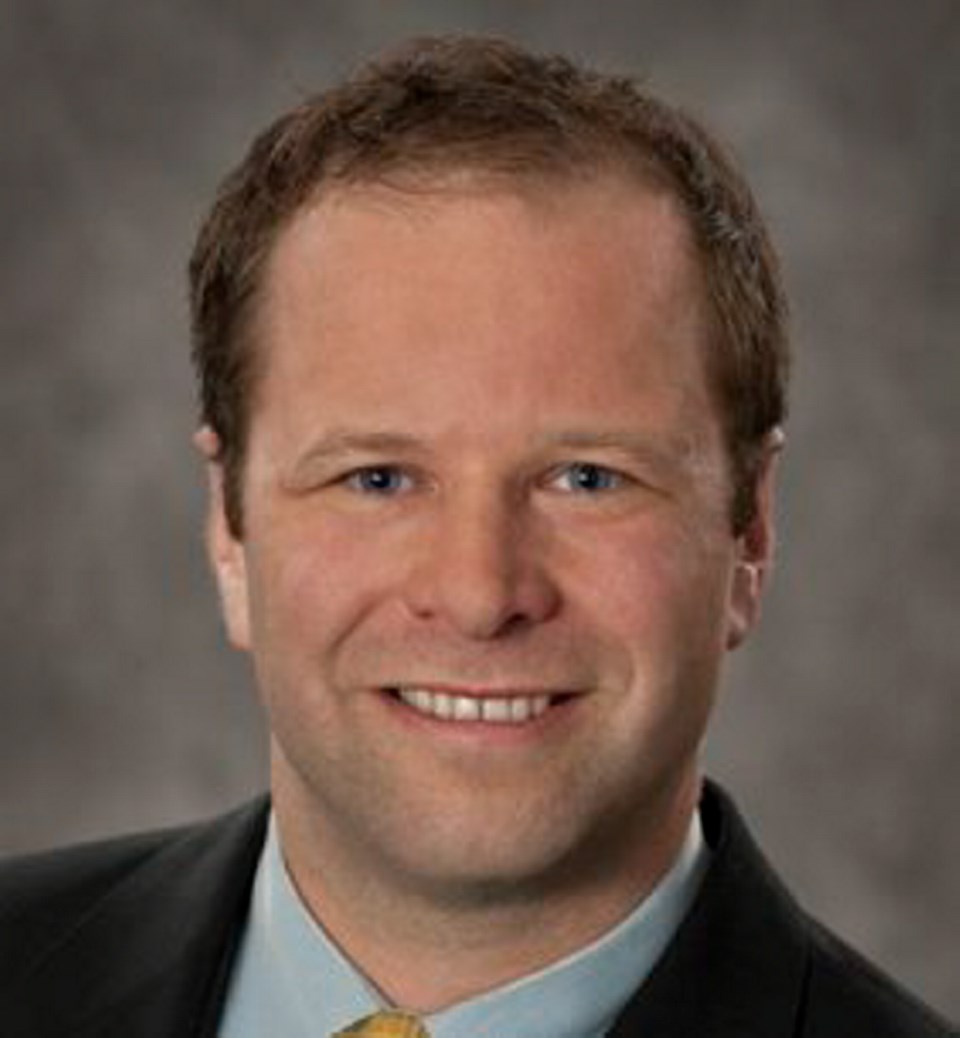 ANDY SPURLING
Proline Management Ltd.
President
Proline Management Ltd., a property management company operating exclusively on Vancouver Island offers service to 9,500 units through its 43 employees. Spurling joined the family business after tiring of corporate lawyer life on Wall Street and Bay Street. Spurling is proud of Proline's commitment to community and the numerous charitable organizations that are supported annually. He loves to go on long runs in the woods.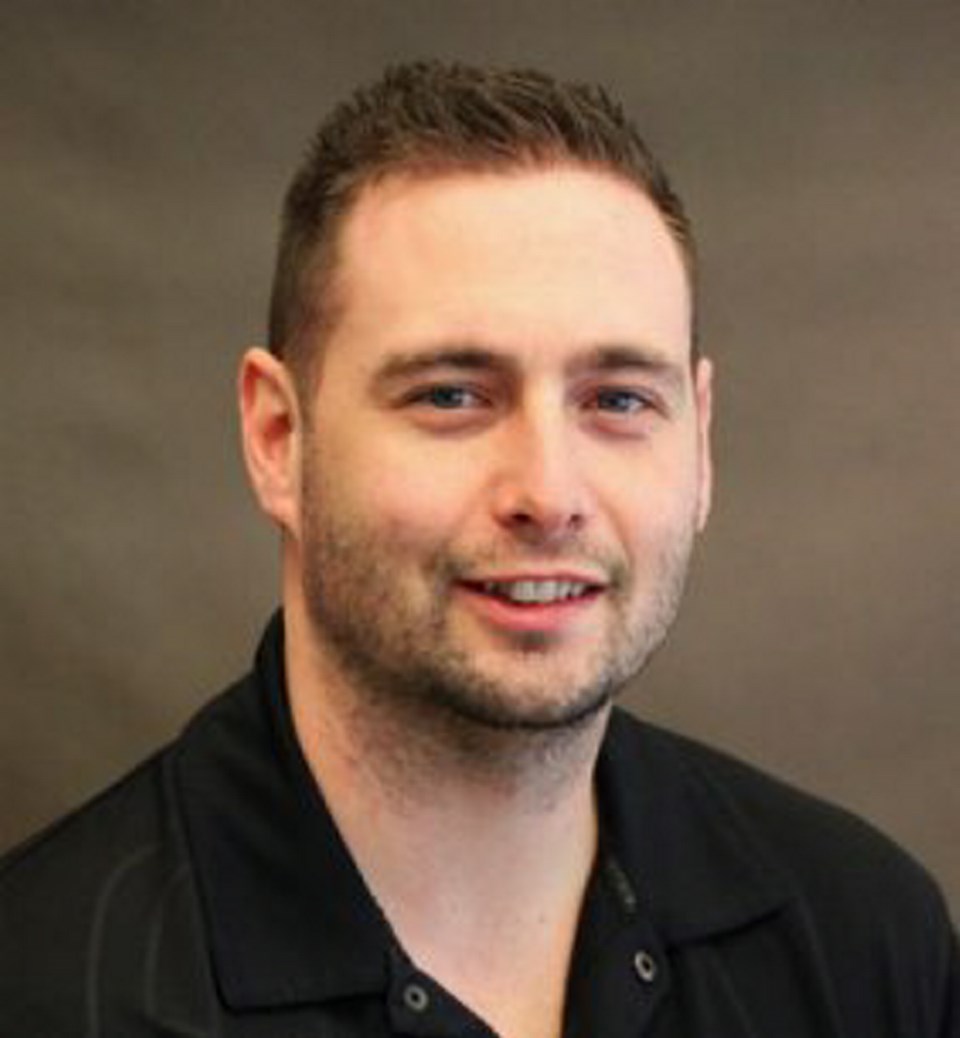 BRANDON FORD
Albertson Home Centre
Manager
Ford worked his way up from yard labourer to store manager at 21. At 25, he recived the Outstanding Young Retailer Award, a national award given to one manager per year in the building supply industry. Now 33, Ford is continually searching for ways to improve business and to better the lives of people around him. He enjoys sports, hiking and working around his property.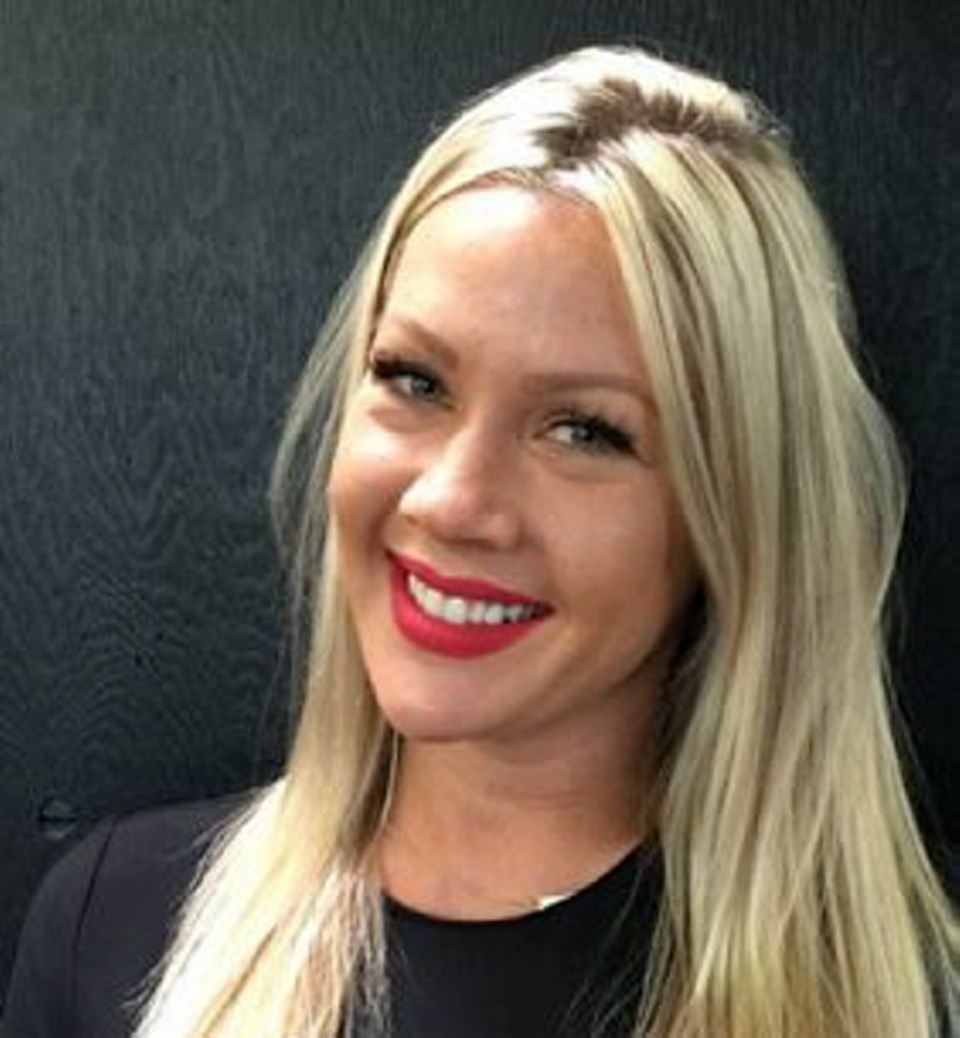 GENEVIEVE GRIEVE
EK Hair Salon
Owner
In 2006, Grieve's vision became a reality and EK Hair Salon was born in Duncan. She has since created 22 local jobs and will continue to keep growing. Grieve has created not only a successful  salon, but a stable, goal-oriented environment to mentor the younger generation. In 2013, she joined the Cowichan District Hospital board of directors. It was "truly an honour to be selected to help better our medical care in our community," she says. Grieve was also voted in as vice-chairwoman for Duncan's SPCA council. "I am passionate about putting an end to animal cruelty. In fact, I make sure EK never participates on the testing of animals by keeping our products cruelty free."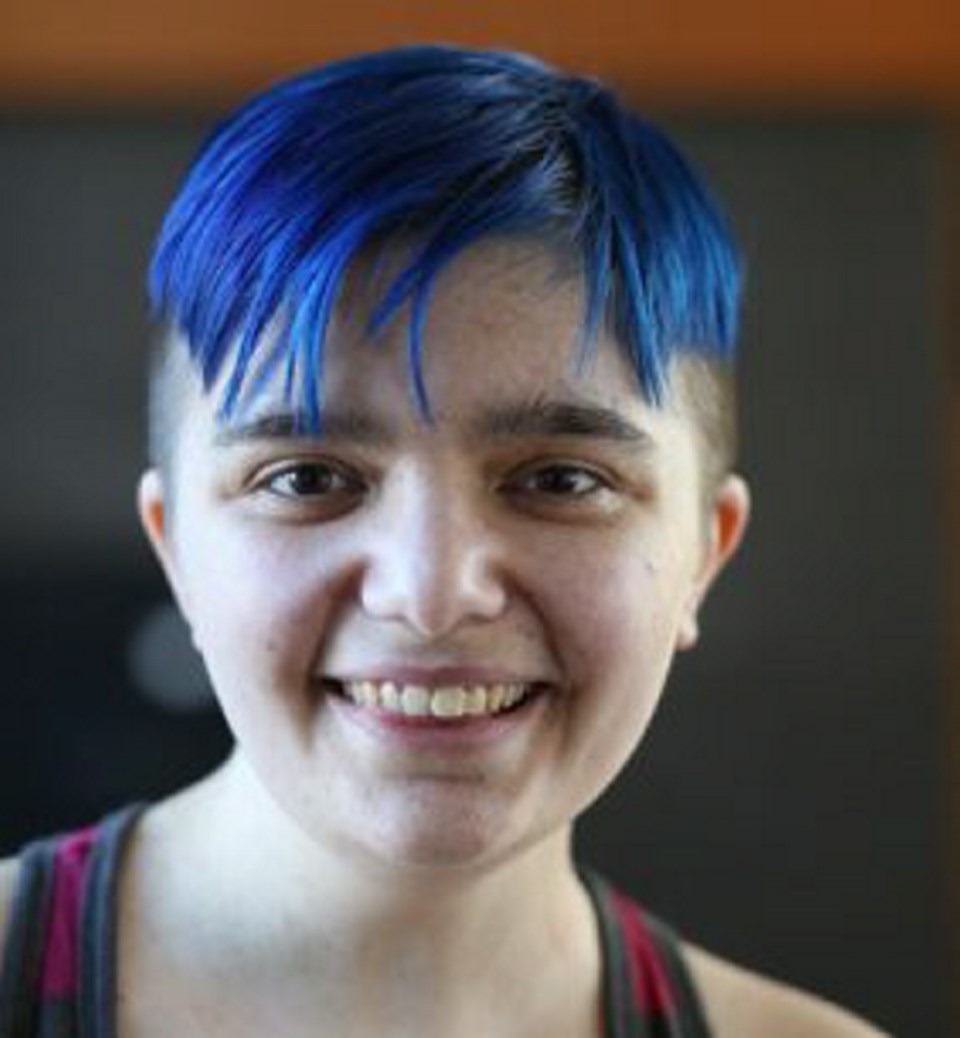 JENEECE EDROFF
Jeneece Edroff Society
Board director
At 14, Jeneece, achieved the near-impossible, raising more than $1.6 million — 90 per cent in pennies — for her favourite charity. On her 18th birthday, View Royal opened its doors to Jeneece Place, a home away from home for families who need to stay in Greater Victoria for medical care.  The 10-family home was the inspiration of Edroff, who assisted in raising $6.5 million for this project. Since its opening, Jeneece Place has housed more than 1,000 families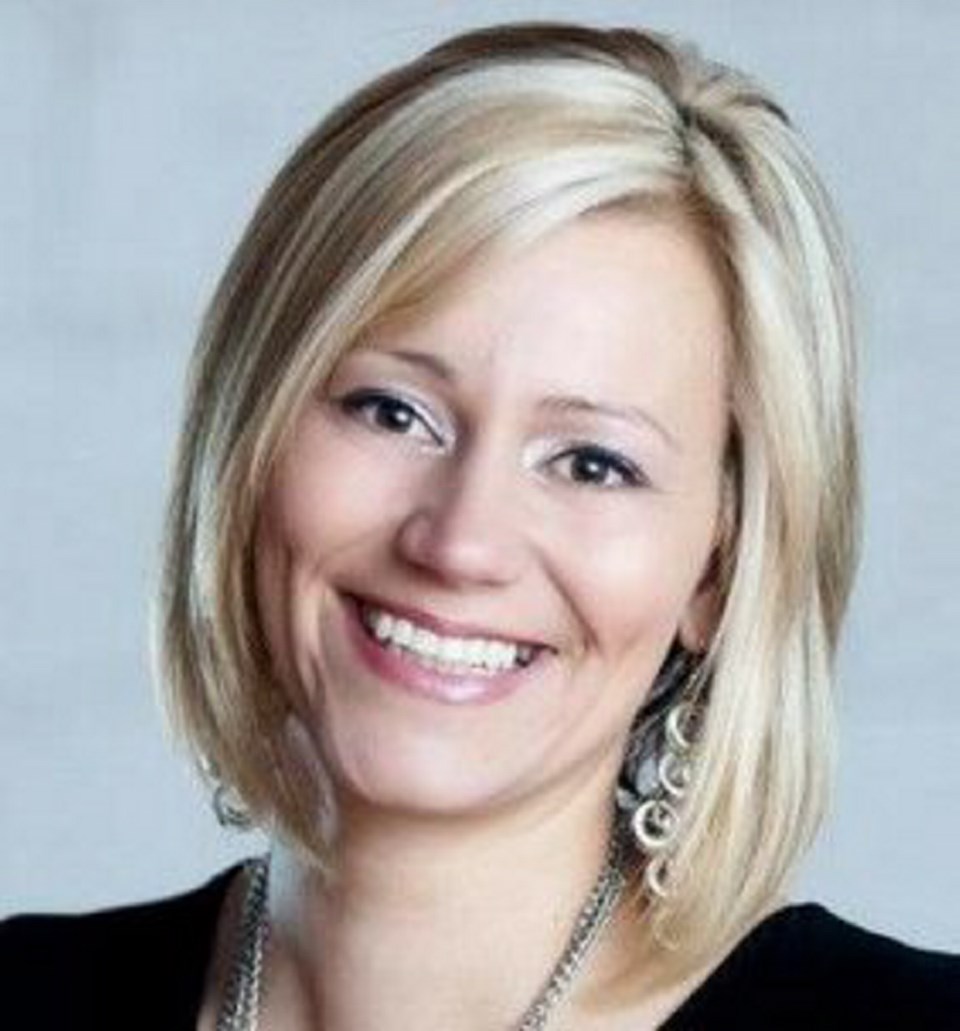 JENNY DETERS
Rattan Plus Home & Patio
Owner
Jenny Deters owns Rattan Plus Home & Patio with her husband, Todd, in downtown Courtenay. She also serves as vice-president of the Downtown Business Improvement Association and works hard toward keeping downtown Courtenay vibrant. Her love for customer service, combined with her passion for volunteering in her community, has taken her on an amazing journey which she hopes will inspire others. "Be the change" has been her life motto and she would like to encourage everyone to work hard for what they believe in.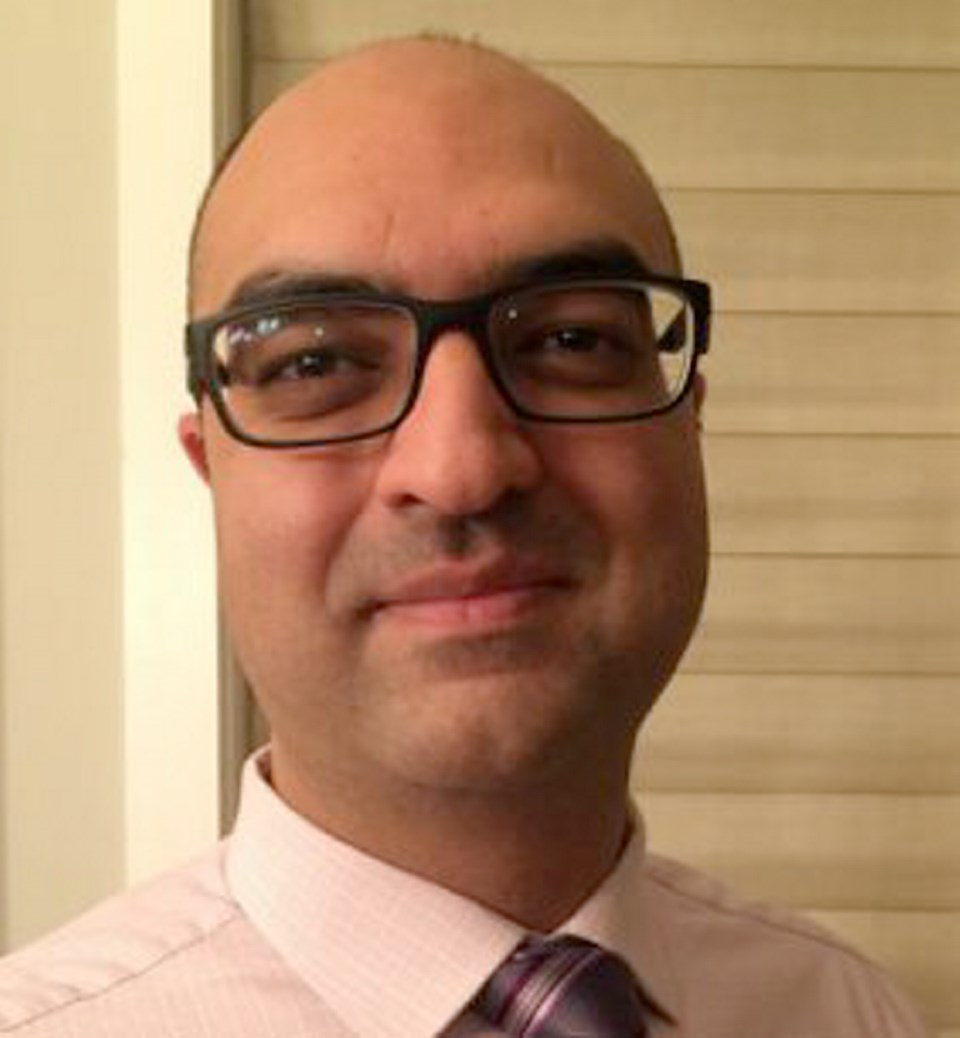 LOVE DODD
Dodd's Furniture
Owner
Love and his father, Gordie, believe in giving back to the community that made them what they are today, owners of one of the Island's largest furniture companies with a staff of more than 50 employees. Love Dodd oversees accounting, warehouse, sales, merchandising and marketing. Dodd's Furniture hosts two annual dinners during Christmas and Thanksgiving in Victoria and Nanaimo for the less fortunate. The Dodds also organize numerous clothing and food drives to help people in need.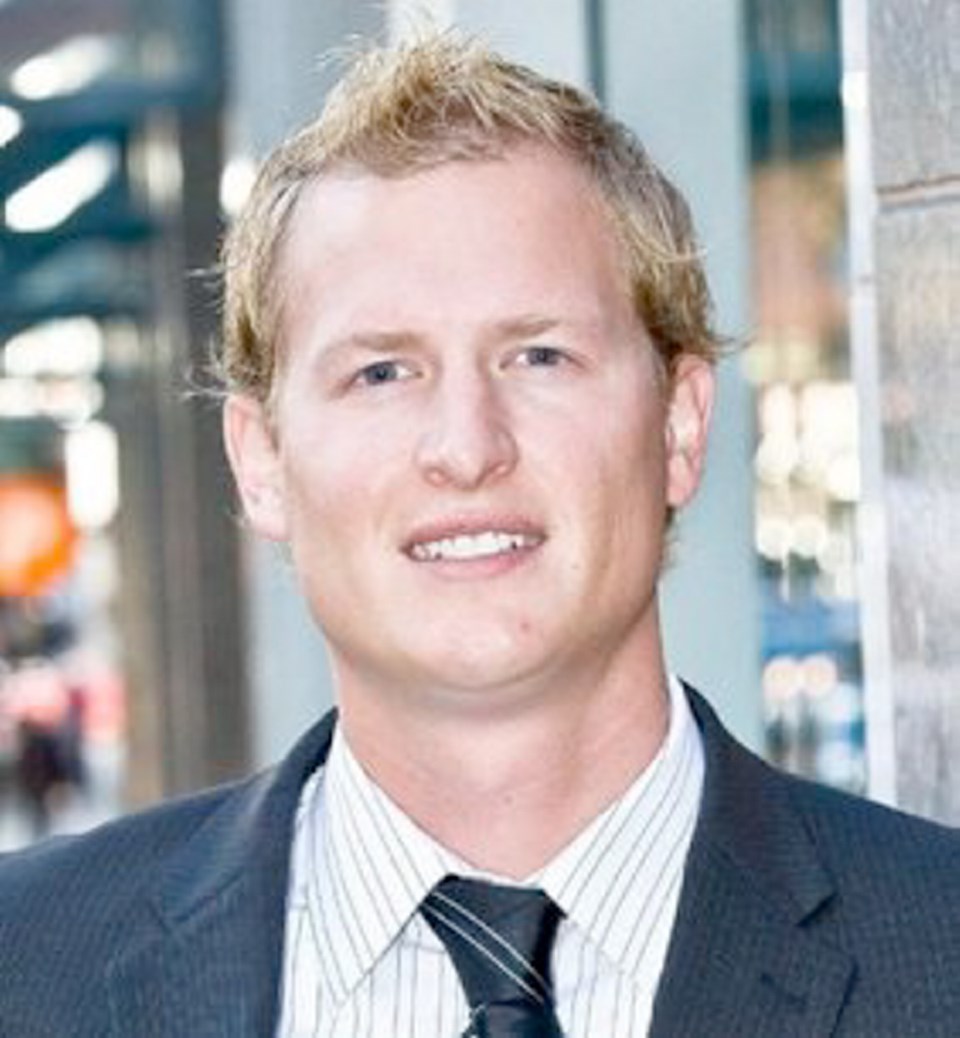 RICHARD VAN LEEUWEN
Academy of Learning
Owner and director
Van Leeuwen has been an active member of the Victoria business community since 2005. Since graduating from Royal Roads University, he has worked with an accounting firm in the city, has been involved with business start-ups and acquired and grew a network of private career colleges over the past eight years.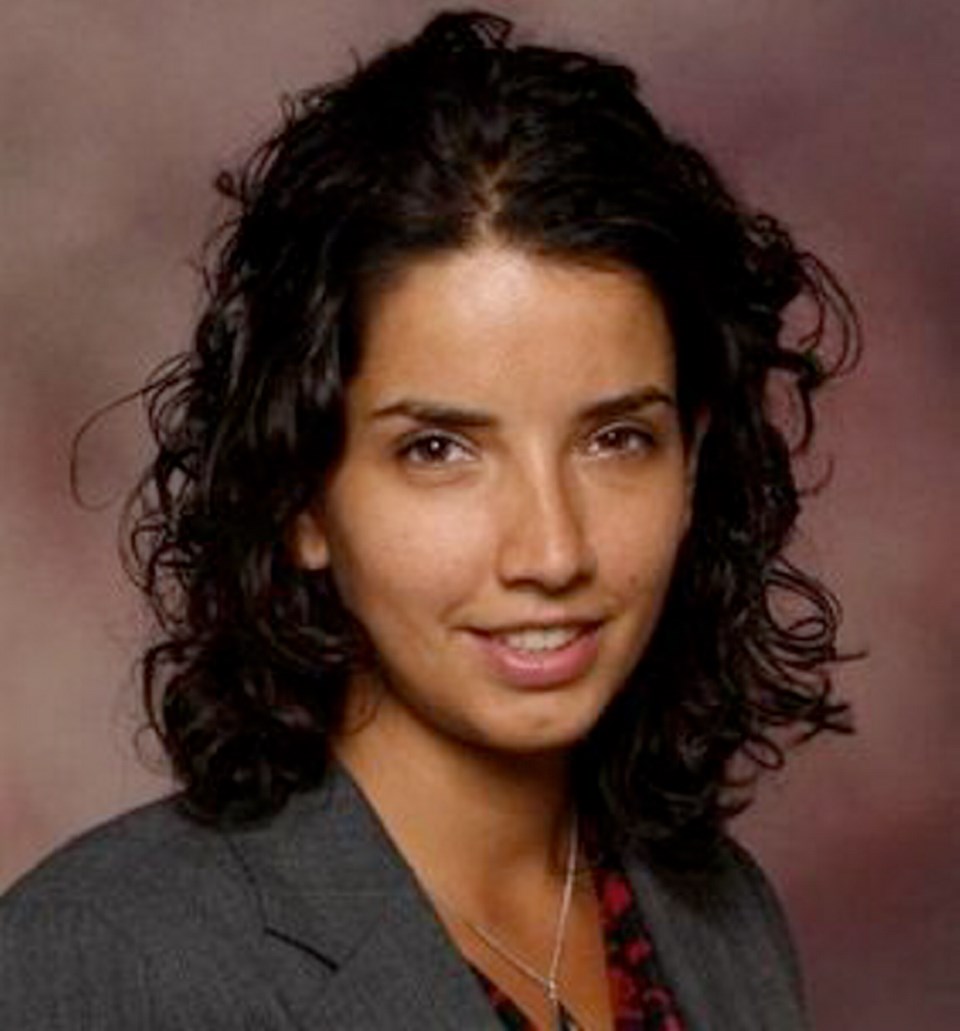 TRINA BRUBAKER
Johnston Franklin Bishop
Lawyer
Brubaker practises in the areas of real estate, wills and estates, and civil litigation. Originally from Lake Cowichan, she obtained a bachelor of arts degree from Malaspina-University College and a juris doctor degree from the University of  Victoria. Brubaker is active in Nanaimo and the Cowichan Valley and is president of the Rotary Club of Nanaimo Oceanside and membership director for the Young Professionals of Nanaimo. She is a member of various professional and volunteer organizations, including the Canadian Home Builders' Association Vancouver Island.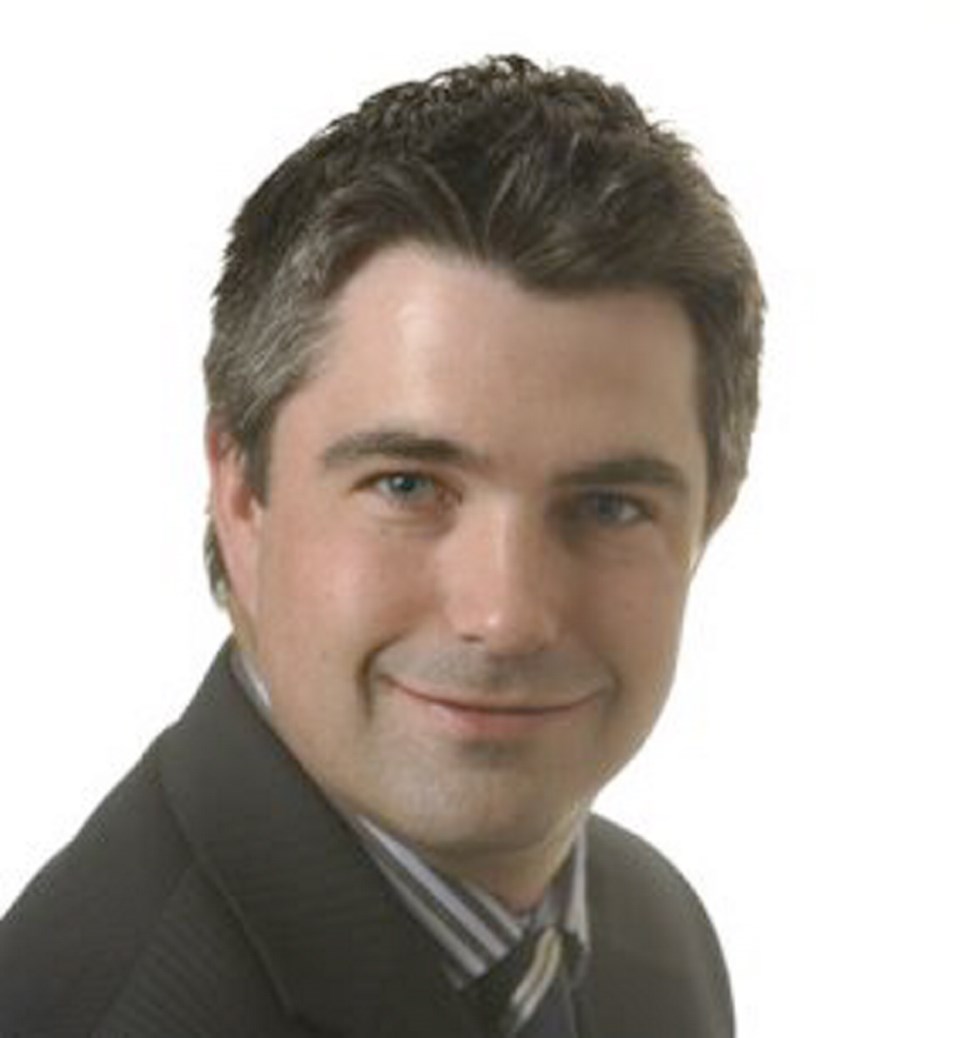 ADAM FRASER
Coastal Community Credit Union Senior business relationship manager
Based in Nanaimo, Fraser holds a BBA from Vancouver Island University, is a fellow of the Credit Union Institute of Canada, an accredited commercial lender and is currently enrolled in the MBA program at Royal Roads University finishing in July 2016. In May 2014, Fraser was selected as the recipient of the National Young Leader Award from Credit Union Central of Canada. He sits on the Credit Union National Young Leaders committee, and is a member of the executive team of the Coastal Young Leaders Network.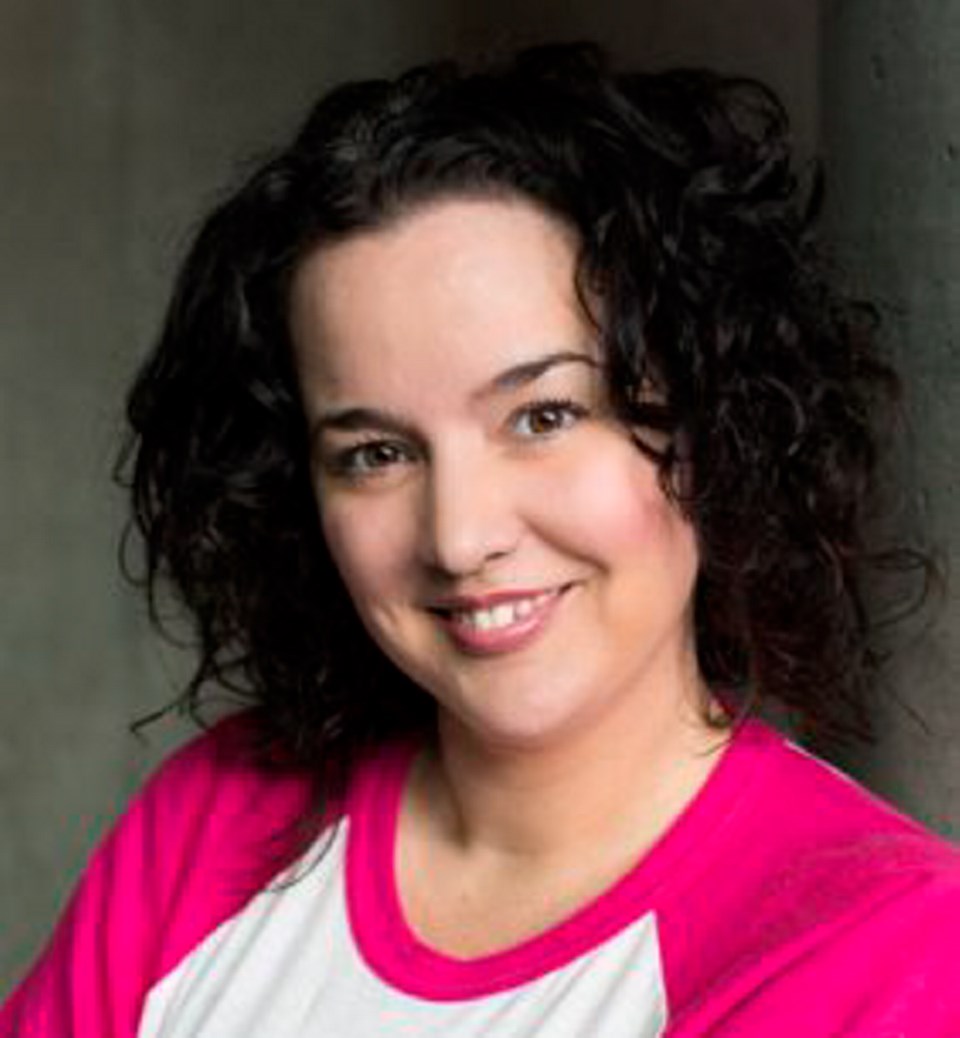 ANDREA PAQUETTE
Bipolar Babe Project
Executive director, BDSBC
Paquette created the Bipolar Babe project in 2009. She is the executive director of the Bipolar Disorder Society of British  Columbia and is passionate about educating youth on the stigma surrounding mental health. She has shared her personal story of struggle and triumph since her diagnosis in 2005. Over five years, she has presented her story at more than 150 schools, workplaces, community organizations and events, reaching 12,000 people. Paquette won the 2015 Courage To Come Back Award from Coast Mental Health, the 2013 Mel Cooper Citizen of the Year in Victoria and is also the winner of the 2013 Award for Mentorship from the National Council for Behavioral Health, Washington, D.C.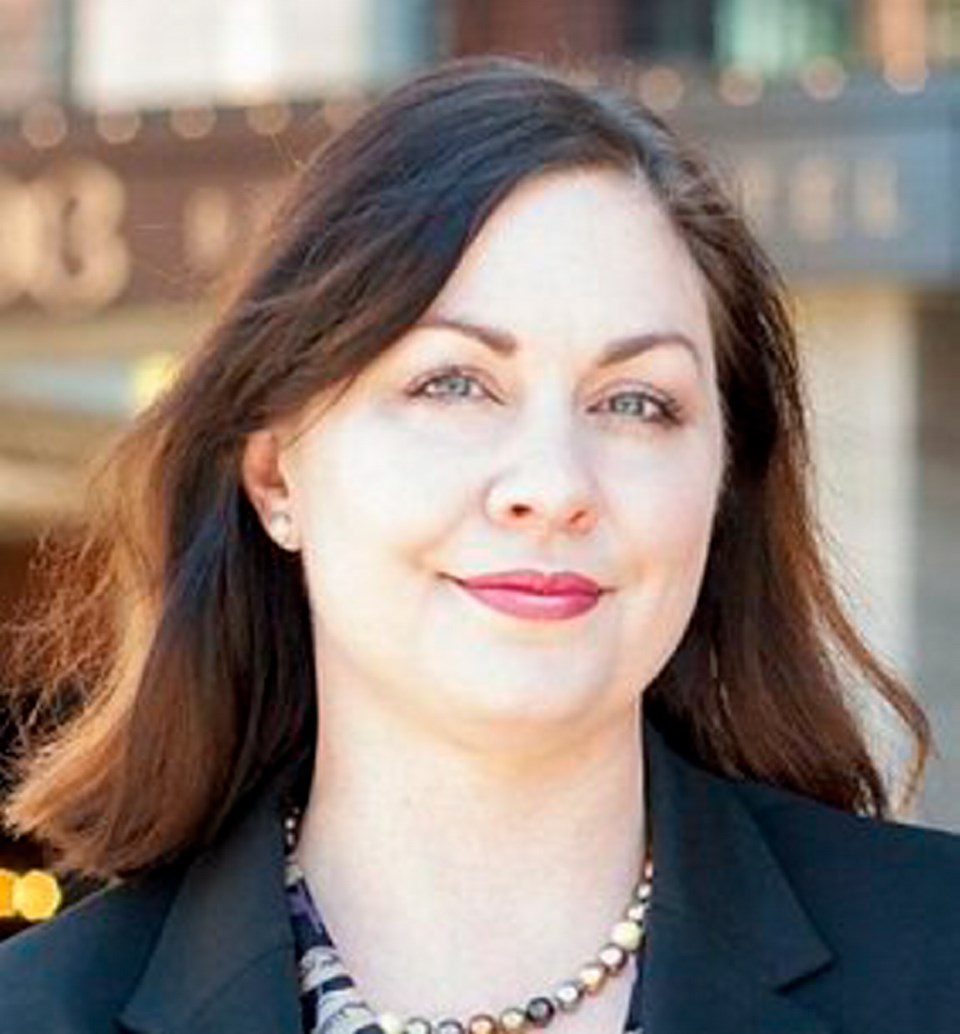 ANGELIQUE MADONE PELAN
Oak Bay Beach Hotel
Senior sales manager
Madone Pelan is a passionate traveler and lifelong learner. After 18 years in the hospitality industry, she brings a wealth of valuable relationships, hands-on experience and unquenched enthusiasm. She excels in creative and innovative ways to target new markets, forging strong relationships. In addition, she is a part owner of The Whole Beast Artisan Salumeria on Oak Bay Avenue with her husband and can be found assisting at events and behind the retail counter. When not working she enjoys distance running and completed her first full marathon in October.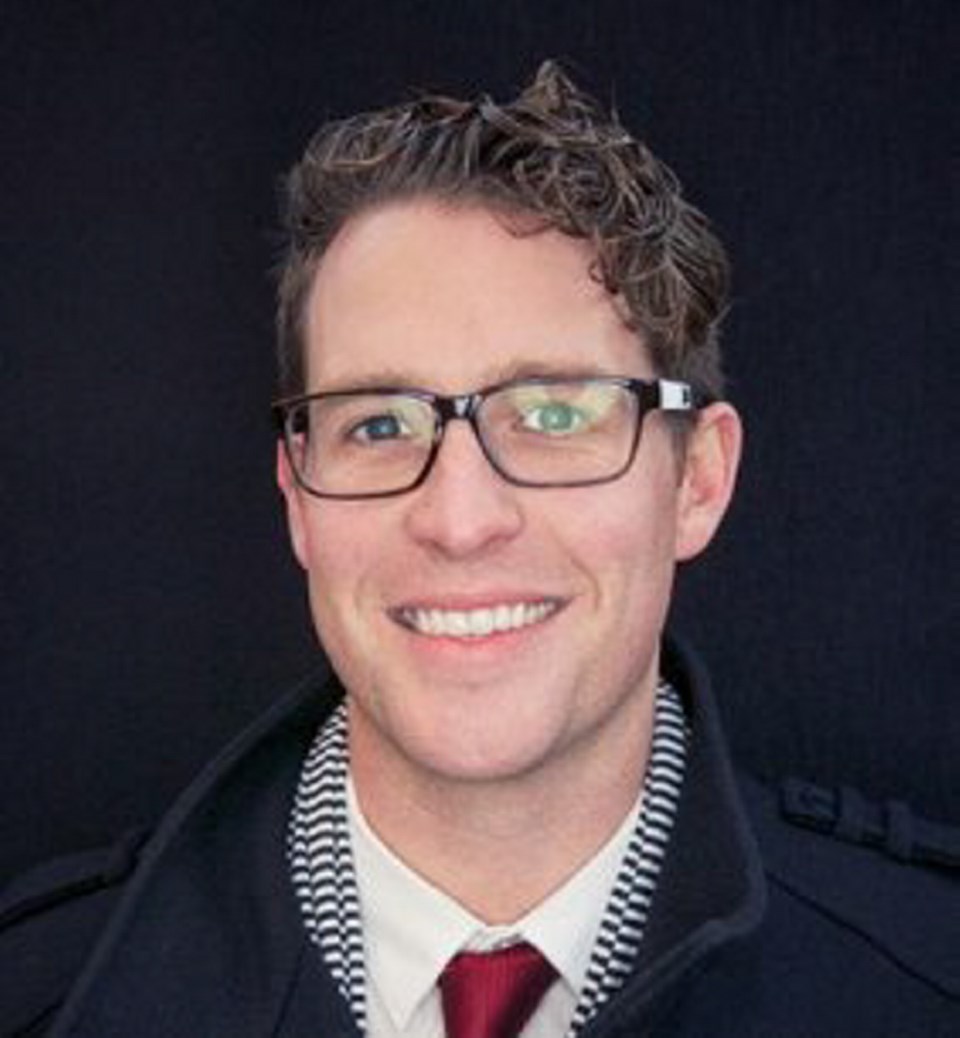 CHRIS JOHNSTONE
Freedom 55 Financial
Financial services
A graduate of Queen's University School of Business, Johnstone earned an honours backelor of commerce degree, majoring in finance and international business, in 2005. He started his career with CP Rail as an account manager. In 2007, he left CP Rail to pursue finance opportunities in the oil and gas industry, as a financial analyst for Interpipeline Fund, and then as a consultant. For the past six years, he has been a financial adviser. In 2011, he was appointed director of business development with Freedom 55 Financial/London Life.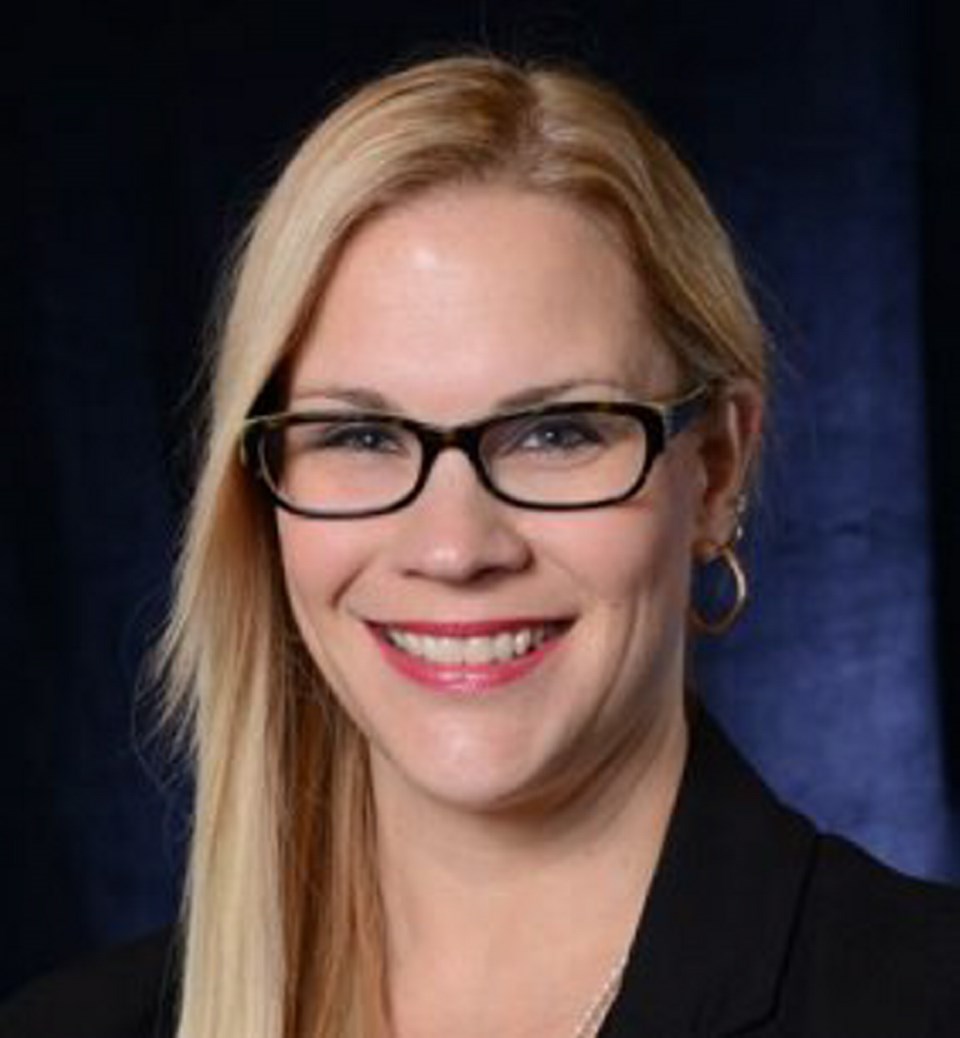 JACQUI BEBAN
Nootka Sound Timber Co. Ltd.
General manager
Beban's family has been in the forest industry for more than a century, and the Nanaimo-based company has been a part of her life since her first visit to a logging camp at just six weeks old. She has a wide range of experiences and interests from traveling to undeveloped countries such as Somalia and Yemen and learning about cultures very different from her own to becoming the first female vice-president of the B.C. Truck Loggers Association in its 72 year history; she is set to become its first female president this year.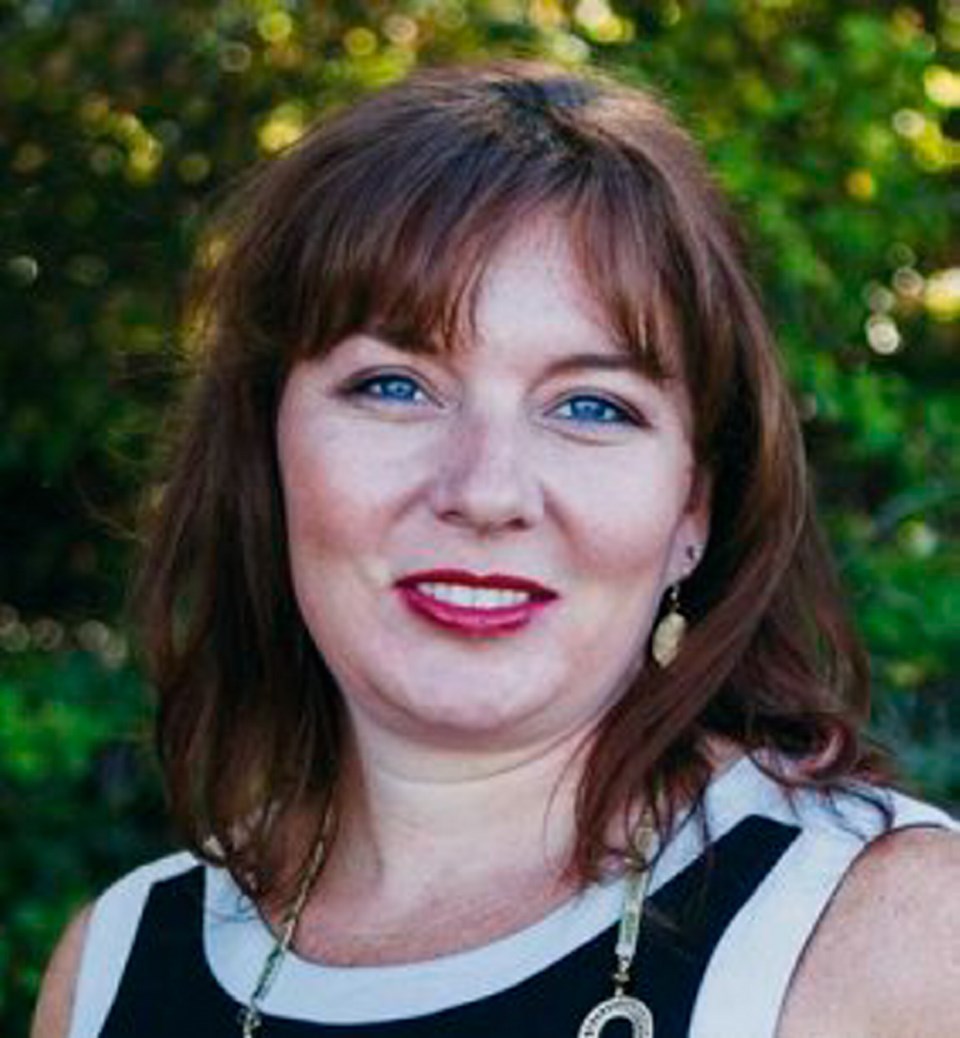 JENNIFER WILLIAMSON
Lifesupport Patient Transport
Chief operating officer and chief flight nurse; member, Premier's Women's Economic Council  
Williamson is CEO and chief flight nurse for Lifesupport Patient Transport, an integrated medical transportation and worldwide emergency services organization that serves hospitals, health authorities, governments, the energy industry, major global financial institutions and insurance firms. Based in Parksville, Williamson leads and oversees the daily operations, clinical quality assurance and human resource roles within a diverse corporation that combines transportation, aviation and medicine. Her firm works around the world, in every time zone, in complex, evolving and high risk situations.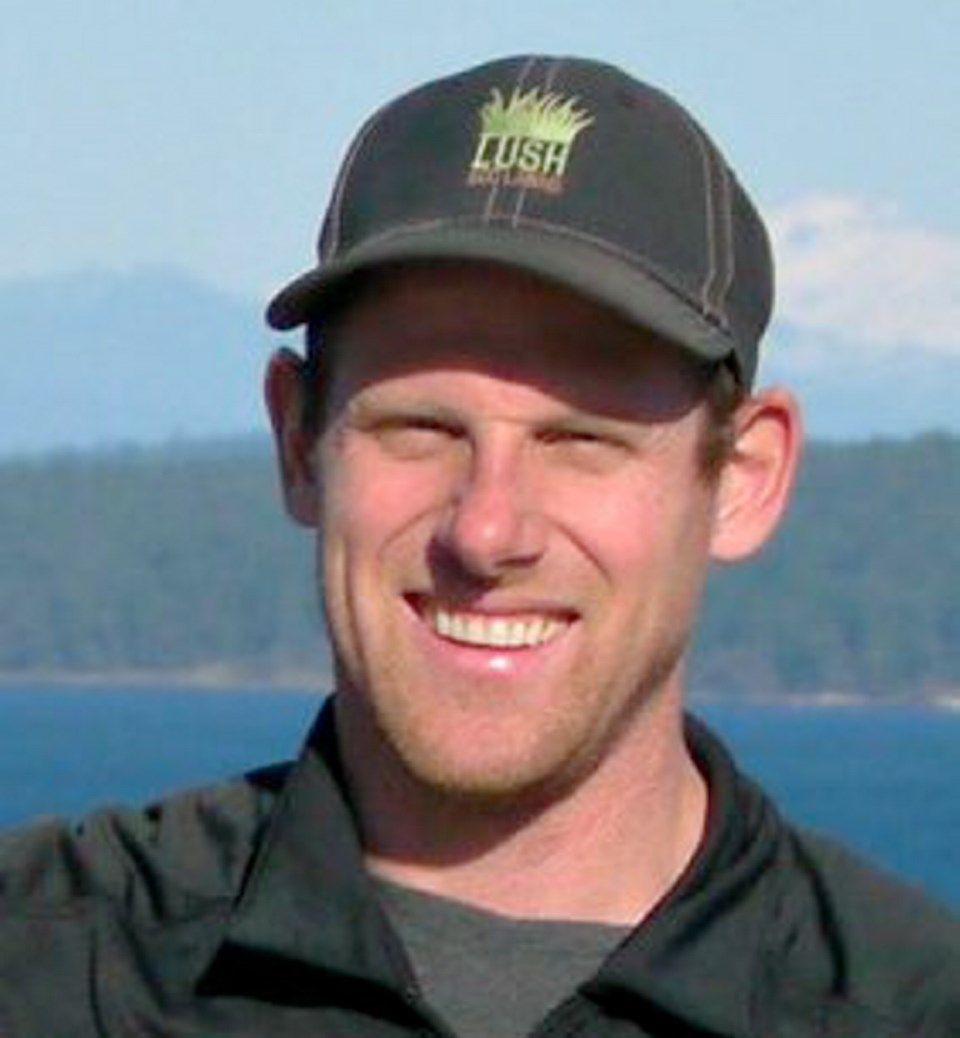 JOHN CLOSE
Lush Eco Lawns
Owner
In 2009, during a recession and with no prior experience in organic lawn care or running a business, Close and his wife launched Lush Eco Lawns with multiple locations in mind. The choice to remain pesticide free and develop their own Lush Alive Lawn Care program was the road less travelled, requiring much risk early on. A strong belief in the business and a refusal to give up resulted in a Black Tie Award in the first year of business, and solid growth in the second. In their third year, Close hired three more employees, expanded services to garden and tree maintenance and again doubled revenues. The company had a breakout year in 2014, establishing a second Lush Eco Lawns branch in Nanaimo. There are plans to establish a third in the Victoria area in 2016.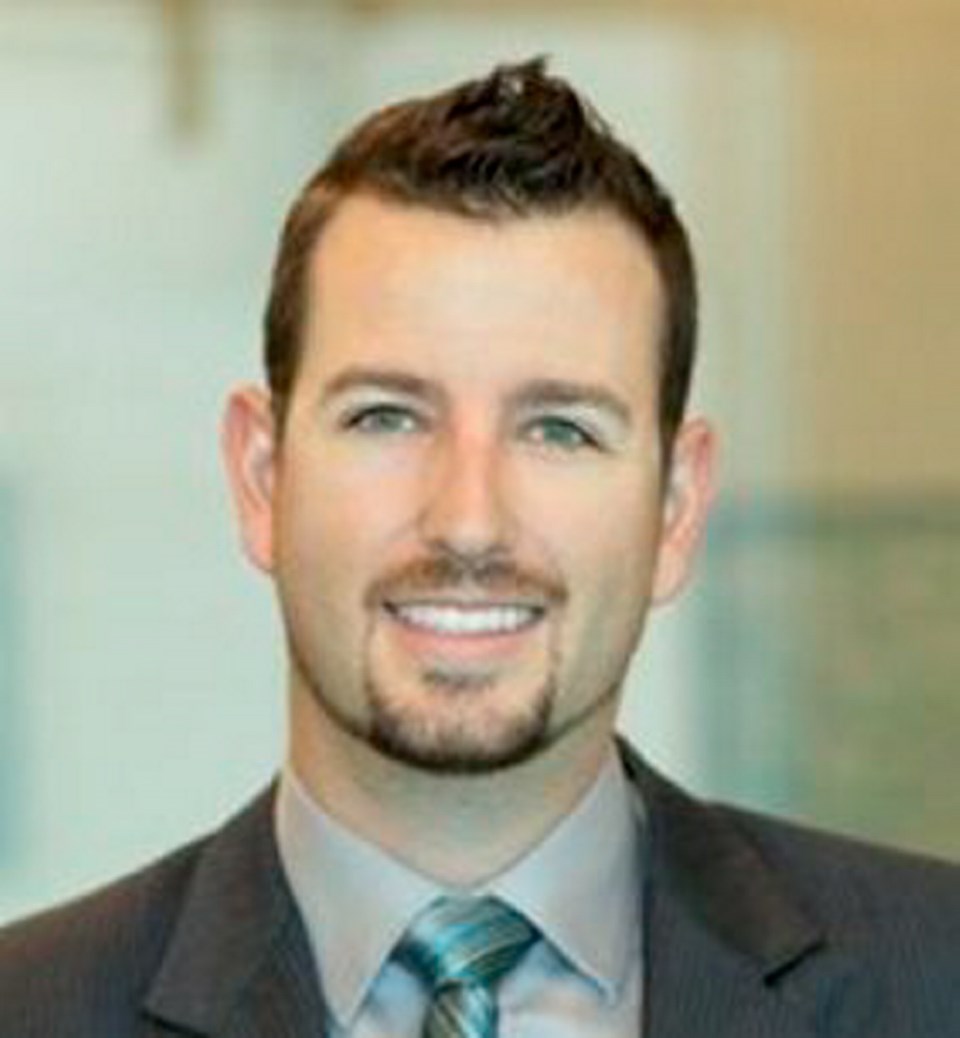 MATT BECKETT
Coastal Community Financial Management Inc.
Senior financial consultant
Beckett started with Coastal Community nine years ago as a member service representative, and soon found his calling in wealth management as a financial consultant. He holds a bachelor of commerce degree from Royal Roads University, and is a certified financial planner and fellow of the Canadian Securities Institute. He  joined the Leadership Vancouver Island program completing an awareness event for autism. He is president and co-founder of Young Professionals Comox Valley.


SAMANTHA HACKETT
Long Beach Lodge Resort
Director of operations
Self-professed lover of all things wild, Hackett gave up the city life in hometown Victoria and found her way to Tofino. "As a lover of whales and wildlife, I knew it was the place for me,"she says. Hackett is passionate about giving back, saying "my mom and dad instilled the value of giving to others and your community in me at a young age and I have continued to do this throughout my life." Her other passion is politics. She often attends Encounters with Canada in Ottawa, leading a group of students to promote the youth vote. She also had a strong run for Tofino municipal council.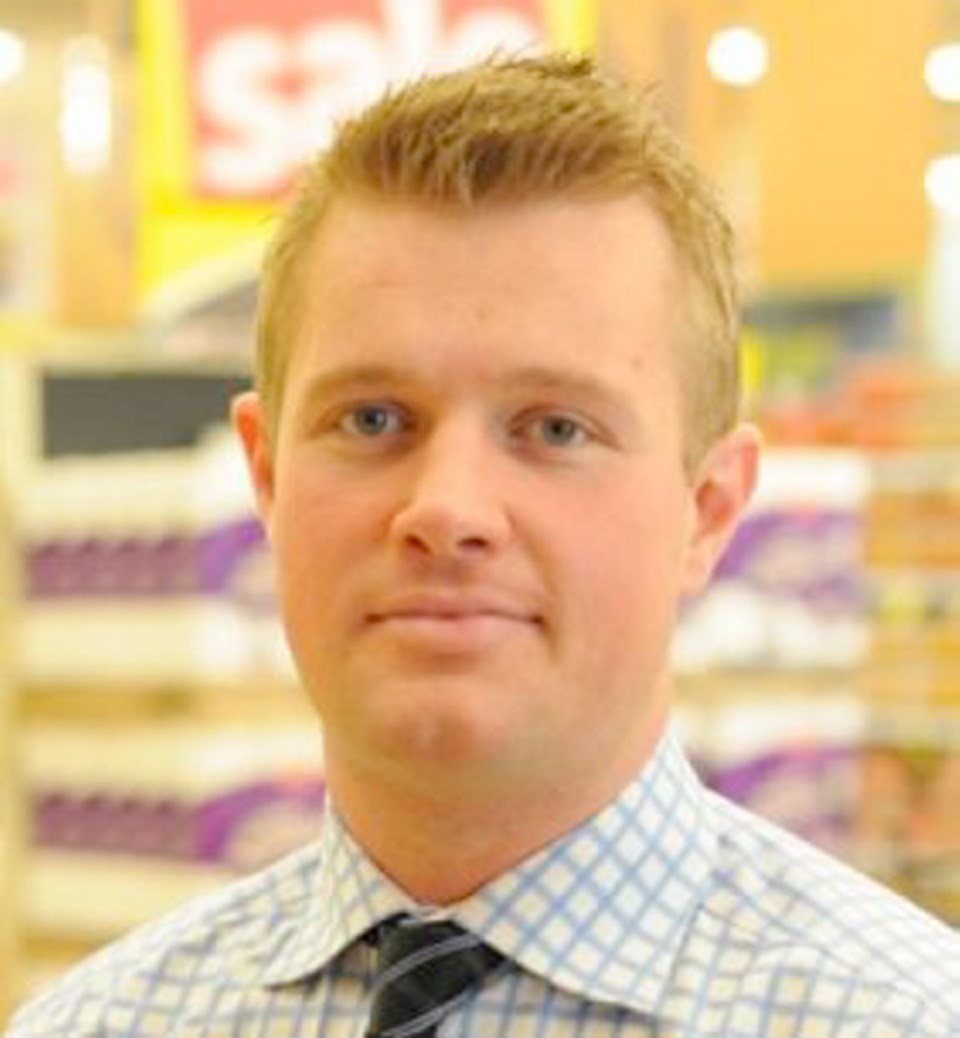 ZACK JONES
Save-on-Foods
Store manager
Jones a passionate leader with a proven ability to deliver strong financial results in complex, competitive and challenging environments. He is one of the youngest store managers employed with Save-on-Foods, and since moving to Port Alberni has embraced the building of enduring community connections and helping local charities. He is an active member with the Young Professionals of Port Alberni, and   sits on the civic affairs committee, which helps advise the City of Port Alberni on business development. He volunteers and supports numerous charities and organizations in Port Alberni, including the Salvation Army, Bread of Life, KUU US Crisis Line, Literacy Alberni, ADSS Breakfast Club and the Alberni Bulldogs.
 
 
 
The finalists
ADAM HAWRYLUK
DLC Canadian Mortgage Experts
Mortgage expert

ADAM QUINEY
Mortgage expert
Evergrowth Coaching

ALANA CARROLL
Coastal Community Credit Union
Business relationship manager

ALINA ZUTZ
Coastal Community Credit Union
Human resources analyst

ALISON KILBY
Home Hardware Building Centre,
Campbell River
Owner/operator

AMANDA RALEIGH
Seymour Pacific Developments and
Broadstreet Properties
Culture & community manager

AMBER ZIMHELT
City of Campbell River
Community planning
& development services manager

AMY McGEACHY
McGeachy Media and Design
Owner

AMY PYE
Pye Design and Marketing
Owner and creative director

ANDREA MCCAW
Coastal Community Credit Union
Mortgage specialist

ANDREA MINTER
Russell Books
Owner

ANDREW CROSBY
Coastal Community Credit Union
Assistant branch manager

ANDREW REEVE
Trust for Sustainable Development
Head of government relations
& communications

ANDREW SHEPHERD
Vancouver Island Salt Company
Owner

ANDREW WILSON
Wilson's Transportation Ltd.
Partner
ANGELA FRATTAROLI
Pensions B.C. /
Provincial Ministry of Health
Public relations

BARBARA MERVIN
Aptoella Apparel Inc.
Owner/founder

BAY LEBLANC QUINEY
Evergrowth Coaching
Co-founder

BILL CRUIKSHANK
VI Granite & Quartz Countertops
Owner

BONNIE HUNTER
IWCD
Senior project manager

BRENT BICKERTON
BMO Bank of Montreal
Branch manager — Victoria

BRIAN CALLENDER
CBI/Rehabilitation in Motion —
Port Alberni
Senior physiotherapist

BRIAN WHITE
McElhanney
Senior environmental engineer/
project manager

BUDDY MYNATT
CR DanceExtreme
Owner

CAMERON McCRODAN
McCrodan Vision Development
Optometry
Optometrist/owner

CAMILLE LABONTE
Persona Hair Group — Nanaimo
Owner   

CARSON McPHERSON
CGM Marketing Ltd.
President

CHARLES LAVIGNE
LlamaZOO
CEO

CHRIS HUNT
ScotiaBank — Oak Bay
Branch manager

CHRIS WIDSTEN
Widsten Property Management
Partner, strata management

CHRISTIAN ARBEZ
Thrifty Foods
Director, marketing

CHRISTINA SEARGEANT
Workday
Human resources business partner

CLINT BUCHHOLZ
North King Lodge, North King Bait
President and general manager

COLIN CAMPBELL
Investors Group
Financial consultant

CRAIG REITMEIER
RB Engineering Ltd.
Consultant

DAN KERR
LYF Marketing
Owner

DANA DIXON
Dana Dixon Personal Training
Personal trainer

DANIEL MELNYK
Anticipate Hospitality
Owner/managing director

DAVID FORRESTER
Vancouver Island University
Manager, alumni relations

DAVID LINDBLAD
RBC Wealth Management
Investment adviser

DAWN WALTON
Re/Max
Personal real estate corporation

DAVON CALLENDER
Research scientist and consultant

DEREK VINGE
Fit Chiropractic & Sport Therapy
Owner/chiropractor

DEANNE ORRELL
Salon D
Owner

DYLAN GREEN
Tofino Bus
Owner

DESIREE LYVER
Hornby Island Tea, Owner

ELISABETH ROBINOW
Ridgeay & Company
Lawyer

ELISE MORGAN
Integral Wealth Securities
Insurance adviser  

EMEKA UDEAGHA
Investors Group
Financial planner

EMMA A. McARTHUR
Wealth Preservation Group
of Farris LLP
Lawyer

ERIC WALDRIFF
Mountainside Support Services
Teacher, real estate investor,
business owner

ERICKA HEWITT
Coastal Community Credit Union
AVP, channel effectiveness
& corporate planning

ERIN MacDONALD
460 Communications, owner

ERIN WALLIS
Erin Wallis Photography
Owner/photographer

GLEN SMETHURST
Playing 4 a Purpose, Van Isle Paint,
Island Digital Marketing
Co-creator

GREG PHILLIPS
Johnston Franklin Bishop Lawyers
Lawyer

HAELEY CAMPBELL
Mudsharks Coffee
Owner and manager

HEATHER SKYDT
United Way Greater Victoria
Director of communications
& marketing

JAMES BOGUSZ
Victoria Airport Authority
Vice-president operations
& development

JAMES FLAWITH
Precision Tree Services
Owner

JAMIE LOCKHART
Mitchells Soup Co.
Owner

JASON SCHMIDT
Pheasant Hill Homes Ltd.
Owner/ construction manager

JASON STEVENS
Sew What I Sew
Owner

JEN DYKSTRA
CV Collective
Photographer

JENNIFER BARNES VAN ELK
Cowichan Inkwell Grant Seeking
and Professional Writing
Owner/operator

JENNIFER DAVIDSON
Big Brothers Big Sisters of Victoria
Mentoring co-ordinator

JENNY MARTIN
Jenny Martin Design
Principal designer

JILL DOUCETTE
Synergy
Owner and founder

JOE FOGALIA
Island Optimal Health
& Performance
Owner, clinic director

JOHN JACK
Huu-ay-aht First Nation
Elected councillor

JOHNNY BLAKEBOROUGH
Vancouver Island Short Film
Festival, founder

JOLLEEN DICK
The Sunset Market — Victoria Quay
Founder

JORDAN MARK
Central Drugs
Pharmacist

KATHY KHOURI
CHOICES Adoption, Victoria
Program administrator/
event co-ordinator

KEVIN OKE
LlamaZOO Interactive
Co-founder

KIM NGUYEN
Freedom 55 Financial
Financial security adviser
and investment representative

KIRA ROGER
Vista Radio
Senior graphic designer and
national promotions co-ordinator   

KIRSTEN SODER
Tourism Tofino
General manager

KRIS PATTERSON
Pacific Chevrolet Buick GMC
Digital media manager

KRIS TRUDEAU
Halftone Pixel
Owner
KRISTEN BUTLER
Island Optimal Health
& Performance/Moksha Yoga
Owner

KYLA KARAKOCHUK
Social Sticks
Founder/social media strategist

KYLE KERR
Pemberton Holmes-Menzies
Partner

LAUREL LOXAM
The Mortgage Group
Mortgage broker

LAUREL SLISKOVIC
The Sociable Scientists Inc
Strategic lead

LAUREN BARNARD
Telus
Senior regional market manager

LIEF BOGWALD
Vancouver Island Expeditions
Owner

LINDSEY-LEA MERCER
Identity Graphics Services
Owner

LINLEY FAULKNER
Emplomacy
Co-founder

LORI MUNOZ MALCOLM
Community strategist and founder
HeartPress PR

MANPREET KANDOLA
Re/Max
Realtor

MARK JONES
Coastal Community Credit Union,
Nanaimo Business Centre
Business relationship manager
Trainee

MARK MARCIL
Canadian Western Bank
Senior manager,
commercial banking

MARK PARRY
Core Canada Insurance Solutions
Owner

MARK ROBERTS
Freedom 55 Financial
Financial planner

MARQUIS DIMENT
Remote General Counsel
Owner

MATTHEW PAULO
TD Canada Trust
Financial service representative

MELANIE CADDEN
COCO Cafe
General manager/Red Seal chef

MELINDA SONG
MARS - Marine surface
and sub-surface officer                                                            

MICHEAL REID
Array Studios
Owner/founder

MICHELLE LAPOINTE
Em Salon & Day Spa
Owner

NATALIE ROBINSON
Today 'N' Tomoroow
Chair

NATASHA WILCH
Symphony Neurological
Rehabilitation
Owner/physiotherapist

NICOLE TA
Royal LePage
Realtor

PAM CHANDLA
Leadership & Succession Branch
Program operations & co-ordination

PAUL FERGUSON
Robertson GeoConsultants Inc.
Intermediate geochemist

PHILLIP BISSET-COVANEIRO
Investors Group
Financial planner

REBECCA LEIGH
Vancouver Island University
International marketing

REBECCA PALMER
Gayle's Fashions
Co-owner

ROSE PERRIN
Sun Life Financial
Adviser

RYAN WINDSOR
Central Saanich Mayor

SARAH PACHKOWSKY
Cedar Opportunities Co-operative
Community engagement manager

SARAH SEADS
Equilibrium Lifestyle Management
Owner and founder

SHARON RAI
Sharon Rai Hair & Makeup Artistry  
Founder, master hair/makeup artist  

SHAWNA SLOAN
CR DanceExtreme
Owner/artistic director

SHAWNA WELLES
Westbrooke Equestrian Centre
Owner

STEPHANIE GREEN
OmTown Yoga
Owner

SUSAN LOW
Leadership Victoria Society
Executive director

TAMARA PIERSON
Adventure Dog & Paws on Cook
Owner

TASHA MICHELLE HART
Insurance broker

TASHA NOBLE
Royal LePage Coast Capital Realty
Realtor

TAYLER OSMOND
MNP
Chartered professional accountant

TIA NIEDJALSKI
Vancouver Island Health Authority
Public health nurse clinician

TIM MAWDSLEY
Island Savings Nanaimo
Branch manager

TRAVIS KOIVULA
Credit Union
Certified financial planner

TSIMKA MARTIN
T'ashii Paddle School
Owner

WES KENNEDY
Elite Training Programs
Founder

WILL DUGGAN
Creative Woodcraft Ltd
Owner

WILLIE GUDGEON
McConnan Bion O'Connor & Peterson
Lawyer

YANA HEMPLER
Yana Hempler Personal Trainer
Certified personal trainer/
running coach
Executive judges
Roger McKinnon, chairman
With a background in real estate sales and development consulting, as a hotel owner with a background in management in a variety of fields, McKinnon is known for building successful relationships. He was in the first graduating class of Vancouver Island University (then Malaspina College) in 1977. After years of record-setting real estate sales, he started his own firm which eventually led to his building the Old House Village Hotel and Spa in Courtenay. Along the way, he has won community accolades such as VIREB Realtor of the Year, Business Person of the Year, Community Leader of the Year and is past chairman of the VIU Foundation, B.C. Children's Hospital and Big Brothers and founding director of Oceanside Rotary in Nanaimo.
 
Michael O'Connor
O'Connor is a senior partner at the McConnan, Bion, O'Connor & Peterson law firm. He chaired the Together We Care capital campaign of the Victoria Hospitals Foundation, raising $17 million for urgently needed medical equipment in the three main hospitals on southern Vancouver Island. He was co-chairman of the David Foster Foundation's 2012 gala that raised $4.6 million. O'Connor is a community builder and president of the British Columbia Government House Foundation. He was the recipient of the Queen's Golden Jubilee Medal in 2002 and the Queen's Diamond Jubilee Medal for 2012 for exemplary contributions to his community and to Canada as a whole.
 
Keith Dagg
Dagg was a partner in C-FAX Radio from 1965 through 1980 prior to becoming a founding partner in Copeland Communications which he sold in 2009. He is currently CEO of Keith Dagg Consulting. He was a founding director of the Vancouver Island Open Golf Society in 1981 and where he remains on the board and operates the $150,000-prize Bay View-Island Savings Open golf tournament. Successfully chairing the 2005 World Curling Championship in Victoria earned Dagg a repeat turn at the 2013 event. He chairs the Victoria Curling Legacy Foundation and was a director of 2007 World FIFA Soccer. He is a director of Highlanders Soccer and the Telus Community Board.
 
Troy-Anne Constable
Troy-Anne Constable and her husband Greg have operated IWCD (Island West Coast Developments Ltd.) since its inception in 1986. IWCD specializes in design-build commercial construction and has completed many projects on Vancouver Island. Constable manages the accounting, human resources and safety departments at IWCD, and is proud of IWCD's latest recognition in becoming one of Canada's Best Managed Companies. In her spare time, Constable enjoys snowboarding, hiking, golf and travel. She volunteered at the 2010 Winter Olympics in Whistler working on the women's downhill track, and most recently volunteered with the fundraising committee for the B.C. Summer Games in Nanaimo.
 
Edd Moyes
Moyes is a businessman with a track record in general management, sales, marketing and tourism. Moyes Marketing, started in 1985, was sold to Canada's largest advertising agency in 1992, when Moyes  joined Oak Bay Marine Group. He established Crown Isle Resort as a premier Canadian destination before opening Victoria Estate Winery. Today, he is co-owner and operator of the Black Fin Pub in Comox. He has served as chair of the Commonwealth Games, president of David Foster Celebrity Society, Tourism Victoria and the Labatt Brier.
Regional judges
GREATER VICTORIA
Al Hasham: Owner of Maximum Express Courier
Lynne Henderson: Co-owner and director of Carlyon Developments
Stewart Young: Mayor of Langford
Bruce Williams: Community and client relations manager CTV
Tom Sponarski: Vancouver Island Windows

COWICHAN VALLEY
Corinne de Lange: Owner, Cowichan Sound and Cellular
Randy Bertsch: President of Island Savings

NANAIMO & OCEANSIDE
Ed Mayne: Owner, Tim Hortons franchise
Paris Gaudet: Executive director, Innovation Island Technology Association
Susanne Jakobsen: Director of Coastal Community Credit Union
Shelley Legin: Chief financial officer and VP administration VI

COMOX VALLEY & NORTH ISLAND
Dale Pateman: Vice-chairman of North Island College
Murray Presley: Past city councillor of Courtenay
Andrew Adams: Mayor of Campbell River