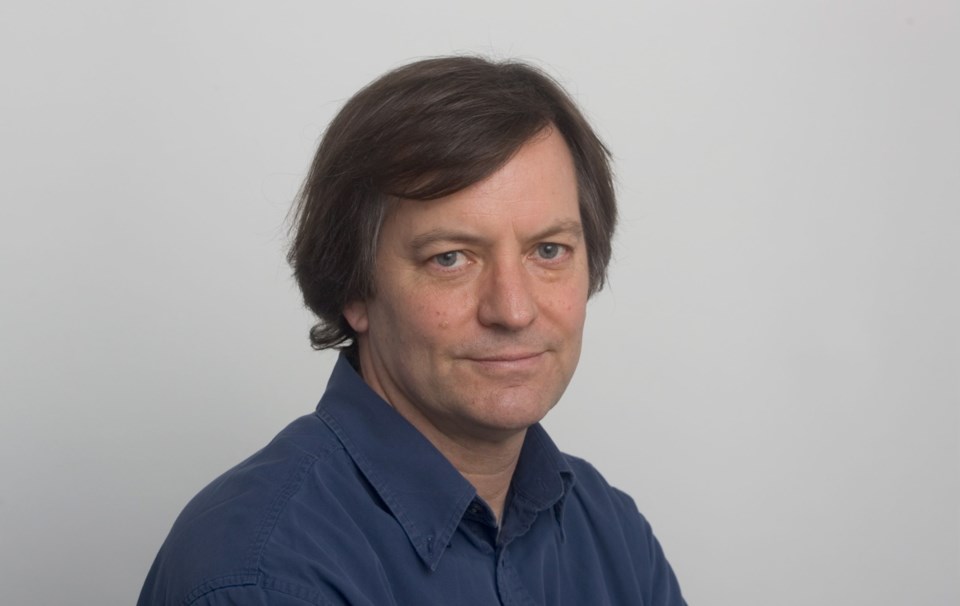 My week began at Winchester Galleries (2260 Oak Bay Ave., 250-595-2777, winchestergalleriesltd.com) with a new exhibition of prints by modern masters. Among the wide range, from Cezanne's bathers to Andy Warhol's Marilyn, I would choose the little lithograph of a woman's head by Henri Matisse. Or perhaps a full-sized poster of May Milton, which is a coloured lithograph by Henri de Toulouse-Lautrec.

In Chinatown, Dales Gallery (537 Fisgard St., 250-383-1552) has a delightful show of paintings by Stephanie Harding. Harding works in many ways, including abstracts and still life paintings of broken china. Best are her small impressionist paintings of Victoria by night, including the illuminated sign of the YMCA on Quadra and Chinatown in the rain.

Alcheringa (621 Fort St.) is still finding its feet in its new location, but their stock is superb. Consider the large print titled Cultural ConunDRUM by LessLIE, a Victoria artist. The screen print gently riffs on the Starbucks logo. First seen in the Transformers show at the Art Gallery of Greater Victoria a few years ago, another copy of Cultural Conundrum is on show in the exhibition at the Legacy Gallery (630 Yates St.,
250-721-6562).

Chris Paul is an Alcheringa artist whose sculptures have been part of Oak Bay's public art for two years so far. Last year, Paul installed his water-cut steel panel titled Salish Sea at Turkey Head next to the Marina Restaurant. Since then, Paul's sculpture has appeared in hundreds of photos by tourists and art fans. The Municipality of Oak Bay is raising funds to buy it, and you are welcome to contribute. 250-598-3311.

There is new gallery downtown, the Art Atelier 546, located at 546 Yates St. (250-382-1922, artatelier546.com). Spacious and beautifully appointed, it is a showroom for abstract art with a lot of decorative flair. Among a number of new names  were a few old friends. Miles Lowry's cast paper figures look great on the bare brick wall, and Lis Bailly has brought a collection of cyanotypes, which are indigo blue photograms made with seaweeds and grasses. And, at last, world-class painter Richard Roblin, who lives up-Island, has a gallery home in Victoria.
I drop in on Victoria's auction houses on a regular basis. You just never know what will turn up. By now Kilshaw's sale of antiques and First Nations art will be long past, and someone will own the pair of stone tomahawks, the set of Inuit dolls in sealskin clothes with soapstone faces, and a Bill Reid screen print of a school of salmon. A watercolour of a totem pole by C.T. Cunningham, circa 1950, had pride of place in that sale. And, high on a shelf awaiting next month's sale, I spied a fine watercolour of fish boats by Brian Travers-Smith. These are chapters of our as-yet-unwritten local art history.

It's not all in the shops and galleries. I bought a copy of a beautiful magazine called Uppercase: For the Creative and Curious. It's an independent, ad-free quarterly published in Calgary. You could call it a gorgeous source book for graphic designers and those who love colour. The cover article is about local collage queen Shelley Davies, who recently completed a summer-long show at Crumsby's, a cupcake café in Estevan Village. Davies wrote in Uppercase "of the myriad like-minded souls out there who get as excited as I do by the shape of a letter, the design of a book cover, the layout of a page." Visit uppercasemagazine.com and shelleysdavies.com.

My favourite magazine is Arts of Asia, a very glossy publication out of Hong Kong, which combines academically valid information and eye-popping illustrations of irresistible antiques from Japan, China, India and all the lesser-known centres on the other side of the globe. Amid the million-dollar vases and gilded Tibetan statues, in the summer 2015 issue I discovered an article by Barry Till and his wife, Paula Swart. It's about the Art Gallery of Greater Victoria' s collection of 19th-century Chinese export paintings. Through others' eyes, we sometimes see that the local stuff is truly is world class. artsofasia.com.

In closing, I'd like to mention a book published by the Royal British Columbia Museum back in 2003. It's by Grant Keddie and its full title is Songhees Pictorial: A History of the Songhees People as seen by Outsiders, 1790-1912. I recently got my copy and have been poring over it with a magnifying glass. Keddie assembled, and printed as clearly as possible, just about all the old photos of the native people who lived in Victoria — between Cadboro Bay and Sooke — before they were gathered up and sent to live on the Esquimalt reserve in 1912. Keddie read all the contemporary newspapers and gives a synopsis of everything relevant to the story. This insight about where we live, and what was happening here not so long ago, is a great corrective to the received history, tales based on colonial ideals. Before I read this book, my understanding was somewhere between studied ignorance and amnesia. We need to learn about this past so we can all move forward together.h