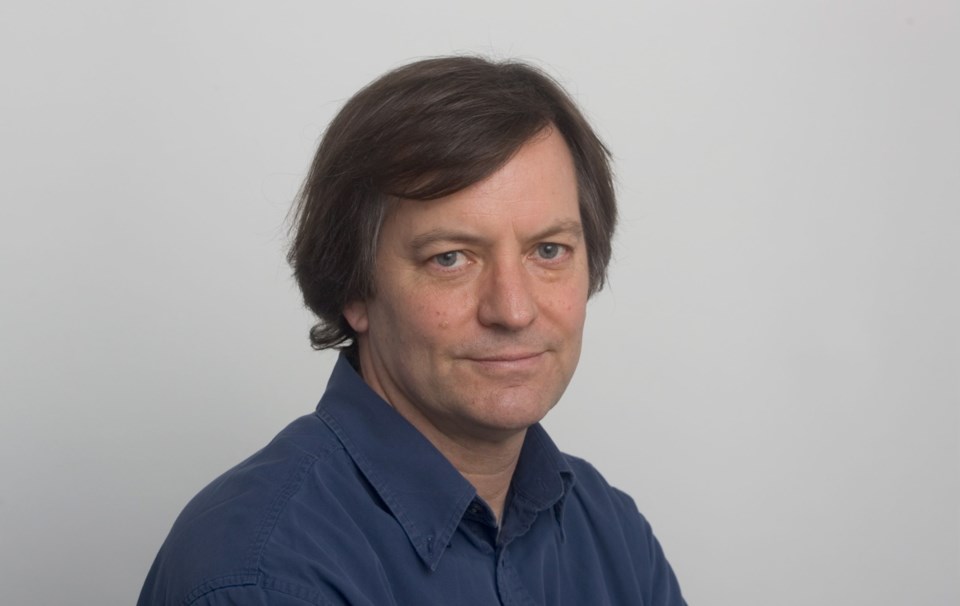 Ellen Neel is an important name in the history of First Nations art. Born in 1916 at Alert Bay, Neel was the granddaughter of esteemed Kwakwaka'wakw carver Yakuglas/Charlie James, with whom she trained.
The years before 1951 were a dark time for native people on the coast, for the "potlatch ban" was in place, making almost all forms of indigenous culture criminal under Canadian law. Neel was further trained by Mungo Martin, her uncle, who was an essential inspiration for the renaissance of native carving.
Relocating to Victoria, Martin carved many important poles in the carving shed at Thunderbird Park in Victoria, and when the "potlatch laws" were lifted, in 1953 he built his own house there. It was in that elegant building at Belleville and Douglas streets that the first newly legal native dances and ceremonies were held.
Neel moved from Alert Bay to Vancouver in 1943 with her three eldest children, and there a further four were born, where they grew up as "urban kids," according to curator Carolyn Butler Palmer.
"She was a true visionary," her grandchildren have written, "especially when it meant that more people could understand and appreciate the ancient art forms." To that end, Neel was a modern businesswoman and opened the Totem Arts Shop in Stanley Park, where she taught her children to make art in many ways.
Butler Palmer has written: "Adamant that First Nations art not be relegated to the past, Neel embraced new materials and forms as a means of expressing the living nature of her artwork. Over the course of her career, Ellen Neel carved small-scale and monumental poles, masks and regalia. She also designed and created items such as table runners, coasters, trays, skirts and designs for Royal Albert China and extended her repertoire to include wearable art such as bags, blouses and skirts."
Among her most enduring creations were screen-printed scarves, an important fashion accessory for well-dressed women in the 1950s.
The current exhibition presents a wide range of these creations, which in their time broke the mould of traditional arts. Carved wooden masks, unpainted and flat on the back, were made for wall display in suburban homes.
She designed the Totemland Pole, with a globe in the thunderbird's claws, for a tourism booster organization in Vancouver. It was carved in many sizes and given to visiting dignitaries: Katherine Hepburn, Bob Hope and the Osage ballerina Maria Tallchief among them.
Neel created a full-sized monumental pole for the Westmount Mall in Edmonton in 1955. A highlight of the current show is the smaller Wonderbird Pole, commissioned by White Spot Restaurants in 1953. From the bottom up, it is much like a traditional Kwakwaka'wakw pole, but it comes as a surprise to find it surmounted by a cheerful white rooster!
Neel's daughters, Teresa and Thea, were in charge of screen-printing at the Totemland shop, applying Neel's designs to all manner of things. This was the origin of the enormous outpouring of First Nations prints on this coast.
Her carved wooden earrings and pendants, painted and varnished by willing family members, have led to a wide market for native jewelry. Particularly charming are her puppets, with carved wooden heads and carefully sewn blankets, which she made for the popular Mr. Dressup show on CBC television. Three have recently been donated to the University of Victoria by Judith Lawrence, the puppeteer.
While the exhibition is named for Ellen Neel, it includes a wide range of artworks by three generations of her descendants. Grandson David Neel came to public attention in 1991 when he carved the politically blistering Mask of the Injustice System, a representation of the ugly face of white opposition to native land claims, with two-dollar bills wound into its hair. This mask joins his 1990 Mask of Ellen Neel (on loan from Camosun College) in this show.
David's sister Lou-ann is represented by her silver jewelry and a figure of Dzonaqua, made of frosted acrylic and dramatically lit to cast a haunting shadow. Lou-ann recently graduated from Emily Carr University in Vancouver, where some other family members are studying.
This exhibit marks the centennial of Neel's birth, and 50 years since her death in 1966, at 49 years of age. Butler Palmer emphasized that something of Ellen Neel lives on in her descendants.
"There is a spirit resonance there," she told me, itself an important part of native culture. Included in the show is work by five of her children, three of her grandchildren and two of her great-grandchildren. The vital presence of creative work by her descendants is perhaps the best tribute to this trailblazing artist.
For the past nine years, Butler Palmer has been the Michael Williams Legacy Chair, an endowed chair in the University's Department of Art History and Visual Studies. In addition to teaching courses, her special duties are to care for "the Williams vision" for the Legacy Gallery, and to oversee and interpret the Michael Williams collection.
Before coming to Victoria, Butler Palmer wrote her dissertation on David A. Neel, Ellen's grandson. It was through him that she got to know the family, and has been working on a book about the Neels. With advising curators David A. Neel and his sister Lou-ann Neel, Butler Palmer assembled the current show as a fitting tribute in this, the Year of Reconciliation.
Ellen Neel: The First Woman Totem Pole Carver, at University of Victoria Legacy Art Galleries, 630 Yates St., 250-721-6562, legacy.uvic.ca, until April 1.