CFB Esquimalt celebrated diversity and inclusion through food during the recent Food Diversity Week.
The event was a way to showcase Canada's diverse and multicultural population through food.
Each day last week, the galleys featured a different cuisine, including Chinese, Lebanese, Italian and Greek.
Cookbook author Ruwan SamarakoonAmunugama was on hand to teach a group of base and fleet cooks two traditional Sri Lankan recipes: chicken curry and beetroot curry.
The goal is to increase the cooks' knowledge of different cuisines to build a more diverse menu, one representative of the multicultural makeup of the Canadian Armed Forces and in the process, create a more welcoming workplace for all.
For more information, go to forces.gc.ca
Ultramarathoner takes aim at record — all to raise funds for Help Fill a Dream
An ultramarathoner hopes to break a 130-year-old Canadian six-day running record at the B.C. Cowichan Sportsplex in Duncan this month.
One Track Mind Ultramarathon was created to enable Victoria-based ultra runner Jerry Hughes, 40, an opportunity to break the running record, which currently sits at 540 kilometres.
The venue was chosen because it could be certified by the Association of Canadian Ultrarunners as a 400-metre track. Five other runners will run in the eventto make the record official, since it's required to be a competition.
The record attempt will also be a fundraiser for the Help Fill A Dream Foundation. The goal is to raise $144,000.
The charity is close to Hughes' heart, as he benefited from their programs when he and his siblings were diagnosed with Gardner's Syndrome, a rare disease with a life expectancy of between 35 and 45 years old.
The record attempt is set for Nov. 15 to 21 at the B.C. Cowichan Sportsplex, 5847 Chesterfield Ave. in Duncan.
For more information, go to helpfilladream.com.
In Qualicum Beach, residents asked to join rally in an effort to prevent lodge's demolition
Qualicum Beach residents are asked to join in an all-day rally Monday to prevent the demolition of St. Andrew's Lodge.
The 1,500-square-foot lodge opened its doors in 1938. The town purchased the waterfront property in 2018 with the intention of turning it into a public park with beach access.
City staff presented a report to council in June ­showing that it would cost almost $550,000 to renovate and bring the structure up to current standards.
Demolition would cost approximately $40,000.
"Our history is an important piece of what makes Qualicum Beach special," said former town councillor Anne Skipsey.
"Erasing our heritage tears at the fabric of our ­community and the story of who we are. "
People are encouraged to gather at 7 a.m. Monday at 3319 Island Highway West, Qualicum Beach.
Strict social-distancing protocols will be in place.
For more information, go to savethelodge.ca.
Retailers launch BE KIND to boost legion's annual National Poppy Campaign
London Drugs and Carlton Cards are launching BE KIND, a campaign to help the Royal Canadian Legion with donations to its annual National Poppy Campaign.
The retailer is hoping to help raise additional funds for veterans through the new campaign, which ­encourages Canadians to send handwritten cards to friends, families and neighbours to show appreciation and brighten their day.
During the campaign, a portion of sales from all Carlton or Papyrus greeting cards between Nov. 1 and 11 will go to the Royal Canadian Legion Poppy Trust Fund.
"Now more than ever, people need to be reminded they are not alone," said Clint Mahlman, London Drugs president and COO.
"Whether that is sending love to a friend or family member or showing your appreciation to a veteran whom you've never met, sending a personalized written message can be so meaningful — particularly at a time when social distancing has left many feeling isolated."
For more information, go to legion.ca.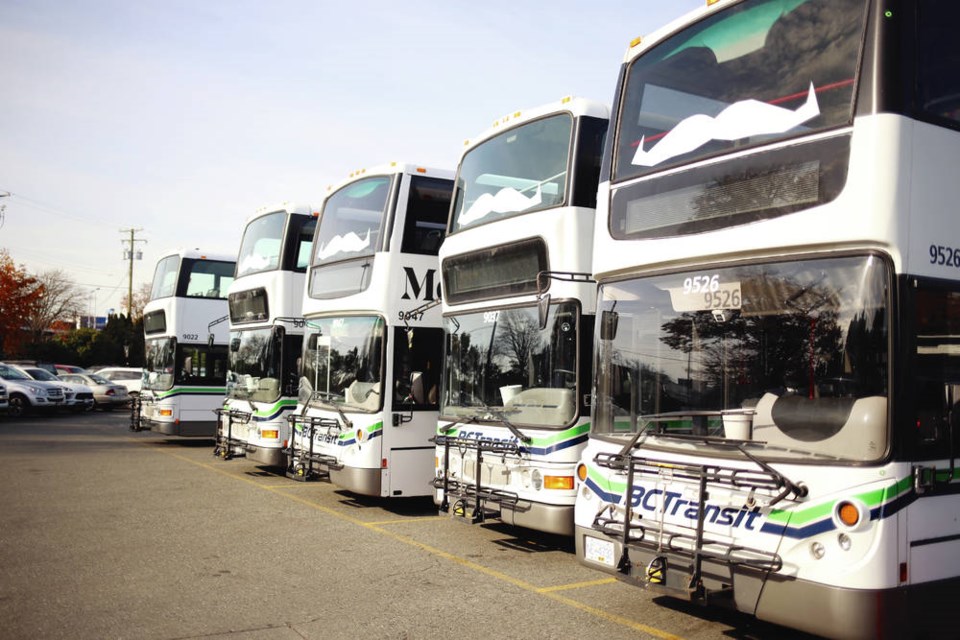 Get growing: Moustaches on the move in Greater Victoria for Movember drive
B.C. Transit double-decker buses around Greater Victoria will grow moustaches in support of Movember in November.
The front of the buses will sport Mo'stache decals to raise awareness of men's issues such as prostate and testicular cancer and support suicide prevention.
Movember is an annual fundraising campaign that encourages men (referred to as Mo Bros) to grow moustaches for the month of November and help raise funds for the cause. Women (Mo Sistas) are also invited to show their support through fundraising and other initiatives.
To join a team, or for more information, go to ca.movember.com.