Nanaimo author Haley Healey's new book On Their Own Terms profiles the lives of seventeen Island women who made a mark on history. The excerpt below tells of pioneer Emma Stark, Vancouver Island's first Black school teacher.
Salt Spring Island, the traditional territory of the Cowichan Coast Salish peoples, is known for its tranquil beaches, lively harbours, hip shops, charming roadside farm stands, and established farmers markets brimming with artisans and farmers. In the mid-19th century, it was a place of untouched forest, green hills, lakes, and valleys perfect for farming. Immigrants from Hawaii, Japan, and Europe eventually settled there, but the first settlers were from California.
In 1860 Sylvia and Louis Stark, African Americans from California, arrived on Salt Spring Island in search of freedom, land, and a life free of discrimination. Former slaves from Missouri and Kentucky respectively, they had met in California. When legal and educational limitations began affecting their freedoms, it was time to move again. They were not prepared to lose the freedom they had worked so hard to achieve.
James Douglas, Vancouver Island's Governor at the time, invited hundreds of African Americans from California to settle on Vancouver Island and the surrounding Gulf Islands. Concerned about American incursions, he wanted to increase the Canadian population. In 1858, 800 African Americans arrived on the Saanich Peninsula. From there, they spread out to various locations on Vancouver Island and the Gulf Islands. Two or three dozen of them went to Salt Spring Island. Sylvia and Louis Stark arrived in 1860.
Sylvia's father, Howard Estes, was born a slave in Clay County, Missouri. In 1852 he bought his and his family's freedom for $4,000. Sylvia was living in Placerville, California, when she met Louis Stark, who was dairy farming at the time. Louis had been born into slavery on a plantation in Louisville, Kentucky, and at some point bought his freedom for $1,500. Sylvia and Louis were married in California and had their first two children, Willis and Serena, there.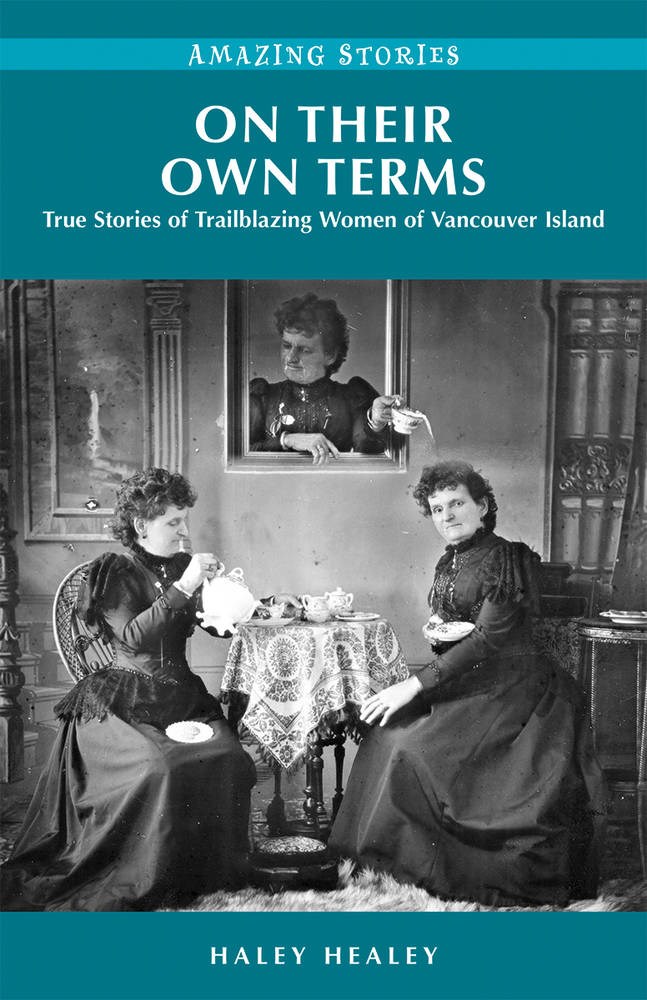 To get to Salt Spring Island, Sylvia and Louis sailed on the Black Diamond from Saanich to Salt Spring Island. As was customary back then, the schooner dropped them off a way from shore and they swam ashore with their belongings and livestock.
Two hundred acres of Salt Spring Island mountainside wilderness was their very own. So were freedom, equality, and a life free of discrimination. Pioneer life was not easy. But they were free.
The oath of allegiance they took upon arriving in Canada gave them the rights and privileges of British subjects. Their acreage was located near Vesuvius Bay, and the family immediately set to work felling trees to build a house, barn, and fences. Sylvia and Louis also had three more children, one of whom they named Emma Arabella Stark.
After two of their fellow immigrants on Salt Spring Island were murdered, Louis and Sylvia feared for their family's safety. One of the men had been the family's hired help and the other was a Sunday school teacher. Louis requested his pre-emption land rights be transferred to the coal mining town of Nanaimo, and the family moved to a 365-acre property in the Cranberry area of Nanaimo, next to the current day Chase River Elementary School. Louis planted many apple and other fruit trees on their new farm.
The Starks valued education and at some point sent Emma and her sister Marie to North Cedar School as there was no school in the Cranberry area. Back then, it was common for students who lived far from the school to live in a cabin beside the school during the week. Emma and Marie did this, since their house was more than 13kilometres away. Sylvia would come and get the girls to bring them home at weekends.
They travelled by horseback, Marie riding with their mother and Emma riding her own horse. When the bridge over the Cedar River was being repaired, Emma would likely have ridden through water so deep that her legs would have been submerged in the cold river water. In winter, they travelled in a hand-built oxen-pulled sled.
Sylvia missed the quiet and her community on Salt Spring Island; their Chase River property's proximity to coal mines had caused it to shake and vibrate constantly. After some time in Nanaimo, she returned to Salt Spring Island, moving to a farm where her son Willis lived. Emma and her father remained in Nanaimo.
In 1895, when Emma was 11 years old, tragedy struck the Stark family. Late one night, Louis Stark was found dead at the bottom of a cliff near the family's farm. Their neighbour, a butcher, told police that Louis had been hunting when he last saw him.
Louis' death was mysterious. Foul play was suspected, and the butcher was the prime suspect. The motive was thought to concern the Starks' land, which contained large amounts of coal.
A prominent family of Nanaimo coal miners had apparently approached Louis, asking to buy the land, but Louis refused to sell. His reason: he had worked too hard farming it to sell.
An investigation was launched, a trial was conducted—and nobody was charged. Some think the butcher was hired by the Nanaimo coal mining family who wanted to mine Stark's land. Some say the mining family paid the butcher $50 to commit the murder and, when found not guilty, the butcher left for England with his money. Louis Stark was buried in the Nanaimo Municipal Cemetery on Bowen Road; a large headstone remains today bearing his name.
Despite her father's tragic death, Emma finished high school and became a teacher. At that time, a high school diploma was the only qualification a teacher needed. On August 1, 1874, eighteen-year-old Emma became the first African-American school teacher on Vancouver Island when she was hired to teach at the new Cedar-Cranberry school, a one-room schoolhouse that students travelled far distances to attend.
She taught there until 1879, earning $40 a month, and was said to be a competent teacher who was well liked by students. She lived with her sister Marie in a small cabin by the school, as it wasn't practical for her to travel more than 13 kilometres each way to her family property in Chase River, Nanaimo.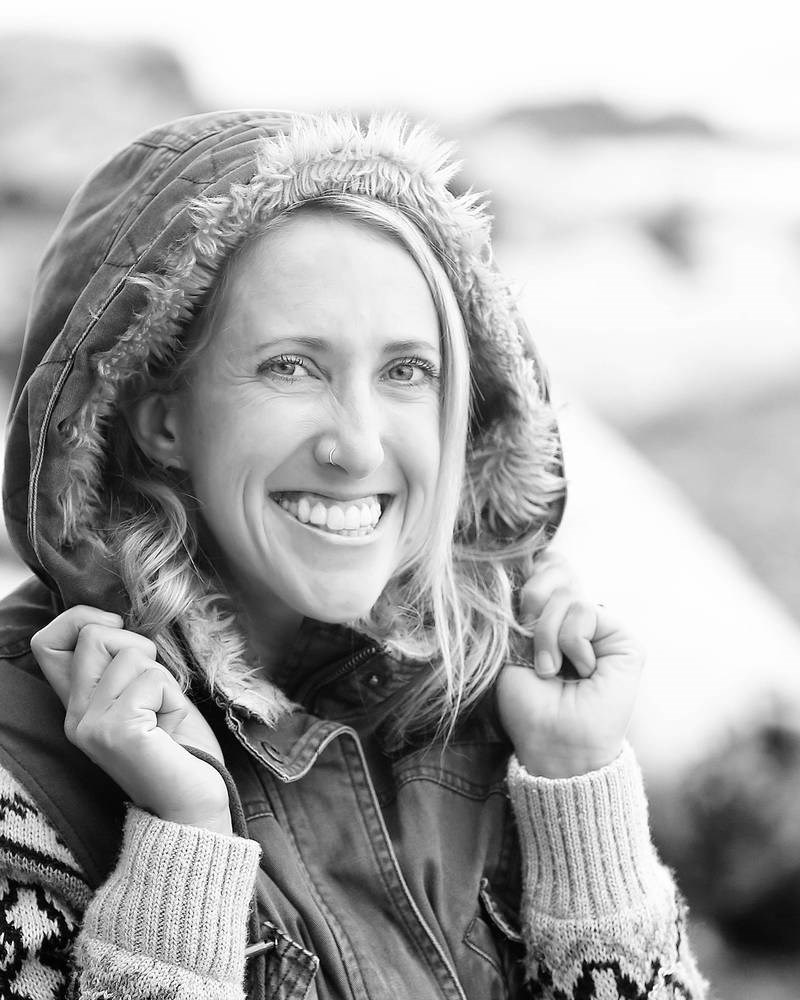 In 1878 Emma married James Clark in Victoria. From her marriage to her death, little is known of her life. She died young, aged only 33, and her cause of death is unknown. She was buried on Salt Spring Island next to her grandfather, Howard Estes. Emma's mom, Sylvia, later became a prominent personality on Salt Spring Island. Depending on which source you consult, she lived to be 105, more or less making her the oldest person on the island at the time of her death.
The Stark farm is now a heritage property in Nanaimo. At time of writing, the barn still stands, on Extension Road, beside Chase River Elementary School. Stark Lake, in the Extension area of Nanaimo, and Stark Landing, where the railroad passed the Stark family orchard and cattle fields, are named after the family. In the quaint Old City section of Nanaimo's downtown at 331 Wesley Street, where she once lived, a plaque bears Emma Stark's name.
Put there in 1999, during the City of Nanaimo's 125th anniversary, it honours her as "the first Black teacher on Vancouver Island."
Visit heritagehouse.ca.