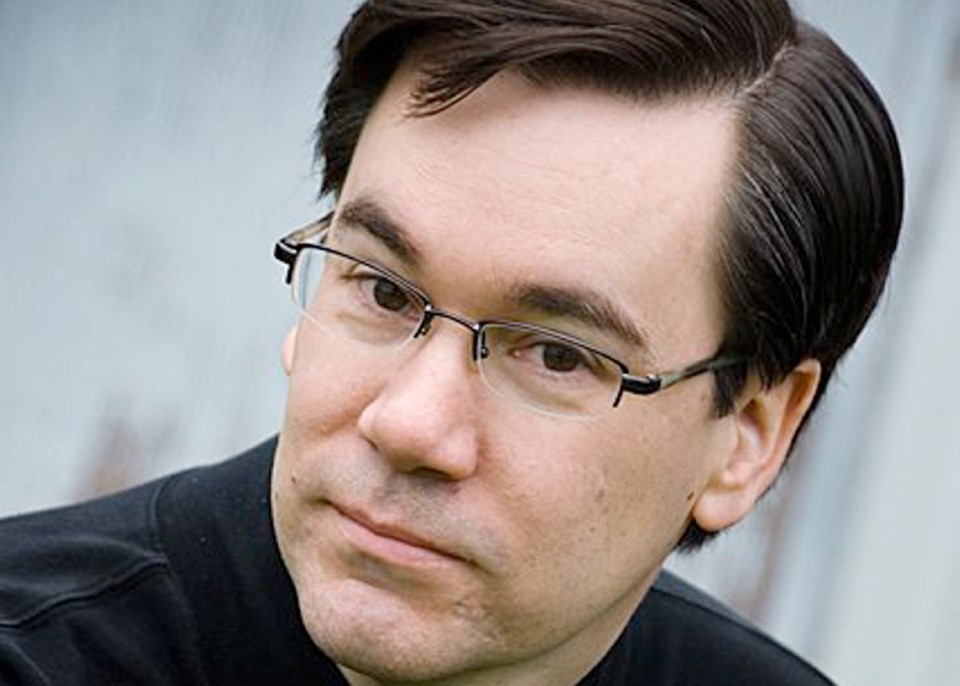 On Saturday, the fourth season of concerts at Wentworth Villa will continue with a recital by two very accomplished young musicians: cellist Rosanna Butterfield and pianist Jannie Burdeti (7:30 p.m., 1156 Fort St., $40/$25; wentworthvilla.com). Both have had close connections with Victoria, though now live elsewhere: Butterfield is based in Washington, D.C., Burdeti in Vancouver.
Their program on Saturday will include works by Schumann, Debussy and Martin, though the first half will be devoted to this year's birthday boy, Beethoven — his Op. 66 variations on a theme from The Magic Flute and his gorgeous Op. 69 cello sonata.
As with many Wentworth Villa concerts, this one sold out early, but a waiting list is taken and some last-minute attendees can usually be accommodated.
Also on Saturday, the Early Music Society of the Islands will present one of the world's most celebrated period-instrument ensembles: Concerto Köln, a Cologne-based orchestra founded in 1985 (8 p.m., Alix Goolden Hall, $40/$35/$30, student rush $10; earlymusicsocietyoftheislands.ca). It will be their only Canadian stop on a tour tha includes Lincoln Center in New York and the Library of Congress in Washington.
For this occasion, the orchestra will comprise 14 string players (four of them violin soloists) plus lute and harpsichord.
The main attraction will be (according to EMSI) the first complete period-instrument performance here of Vivaldi's The Four Seasons, the famous set of four programmatic violin concertos first published in 1725 in his Op. 8.
Even if you're one of those people who runs amok at the thought of ever hearing The Four Seasons again, this concert should tempt you, for Concerto Köln takes a free, improvisatory, highly personal approach to these much-played works, its stated motto for its interpretation being "Every moment a new moment."
This approach pays off handsomely, to judge from the orchestra's 2016 live recording of The Four Seasons, on the Berlin Classics label, with one of its four concertmasters, Shunske Sato, as soloist. The performances are vivid, passionate, ferociously committed, with an extraordinary (dare one say Romantic?) richness of nuance.
On Saturday, Concerto Köln will perform three other concertos all featuring multiple soloists: Vivaldi's Op. 3/No. 10, for four violins; Geminiani's concerto-grosso arrangement of La Folia, Corelli's famous violin sonata; and Bach's D-minor concerto for two violins, BWV 1043. On Sunday, the Victoria Symphony's Classics series will continue, though "Neoclassics series" might be more accurate on this occasion: Excepting the curtain-raiser, the stormy overture to Haydn's opera L'isola disabitata (The Deserted Island), the program is devoted to 19th-century fare (2:30 p.m., Farquhar Auditorium, University of Victoria Centre, $35-$58; victoriasymphony.ca).
The central work is Schumann's Piano Concerto in A Minor, one of the greatest and most influential specimens of the early-Romantic concerto. The soloist will be Lorraine Min, the Victoria-born pianist who moved back here in 2008 and has since performed half a dozen times with the Victoria Symphony, most recently in 2018.
The concert will also mark the return of guest conductor Jean-Claude Picard, artistic director of the Orchestre symphonique de Trois-Rivières, in Quebec, who was here last in May 2019 for an Explorations concert.
He will conduct Bizet's popular First Symphony, a work of Mozartian freshness, exuberance, melodiousness and colour, and of Mozartian precociousness: Bizet was a 17-year-old student of the Paris Conservatory when he wrote it. Though first performed only 80 years after it was composed, it is now a staple of the repertoire.
Finally, also on Sunday, the University of Victoria's School of Music will offer a guest concert by the Viano String Quartet, a young ensemble that is quickly establishing a major reputation (8 p.m., Phillip T. Young Recital Hall, by donation; finearts.uvic.ca/music/calendar).
Comprising two Canadians and two Americans, the Viano was formed in 2015 at the Colburn Conservatory of Music in Los Angeles, where it is currently serving as ensemble-in-residence (through 2020-21) while also performing around the world — on three continents this season alone. It has won prizes in many international competitions, including first prize last summer in the prestigious annual Banff International String Quartet Competition.
Sunday's program will include two substantial late works: the first of Haydn's Op. 74 quartets, and Dvorák's Op. 105, the last of his 14 quartets.