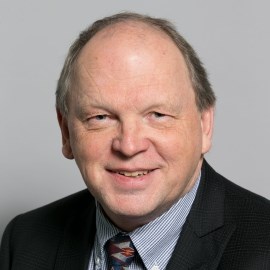 The Rapid Relief Fund was launched when the first papers hit doorsteps on Saturday, and the response has been remarkable. Inspiring. Affirming.
The fund will provide immediate help, and immediate hope, to those in need in Greater Victoria, as well as to those who are delivering aid.
Our first goal is to collect $1 million in one week. After the stunning response on Saturday, I suspect it will take less than seven days. We will probably hit $1 million today. And when we reach that goal, we will not stop; we will aim for a second million. And then a third.
"We," in this case, is the Times Colonist, the Victoria Foundation, and the Jawl Foundation, with extra help from CHEK Television.
But "we" also means the entire community. This fundraiser would mean nothing without your support. Together, we can help each other get through what might be the greatest crisis of our lives: The COVID-19 pandemic and the economic and social tsunami it has created.
The first donations to the fund came from the Victoria Foundation, which put in $250,000, and the Jawl family, which provided another $100,000. Hundreds of donations added to the total on Saturday, and more donations have promised. We will share the news as they come in.
We know that good things will come if we act quickly and decisively – but what if we do nothing? It's not that hard to imagine, really. Without something to cushion the impact of the virus, the strain will be more than some can take. That means family breakdowns, mental health issues, violence and rising crime, because desperate people do desperate things. None of us is immune from the fallout.
The Rapid Relief Fund is not just about providing aid to those individuals who need it most. More broadly, it is designed to provide a strong safety net for our entire community, to keep us whole.
The first million is going the Mustard Seed Street Church, the Salvation Army's addictions and rehabilitation centre, the Stan Hagen Centre for Families, the Food Share Network, and the Coalition of Neighbourhood Houses Capital Region. As we get more money, we will offer it to more recipients.
Every dollar counts. We have all been affected by the sharp downturn in business, and we all have different means. What we share, though, is the commitment to helping Greater Victoria weather this downturn, to ensure that this valley is not too deep, and to emerge on the other side as soon as possible.
Finally, a challenge.
Victoria Mayor Lisa Helps was one of the first people to donate to the fund.
"I'm giving money to this fund because I have a responsibility as someone who has the means to help others to do so," she says.
"I'd encourage everyone else who is able to donate to help out others in the community.
"My $1,000 donation isn't much in the grand scheme of things, but if others who are able match that amount, we'll reach the goal of $1 million in one week.
"Also I'm giving because I'm inspired to see the community coming together and I wanted to be part of this historic effort."
Every donation matters. Everyone who can help, must help.
HOW TO DONATE
• Online at rapidrelieffund.ca. Tax receipts will be issued.
• By mail. Send cheques to the Victoria Foundation at #200 – 703 Broughton Street, Victoria, BC, V8W 1E2.
Please ensure they are made out to the Victoria Foundation. Note the 'Rapid Relief Fund' in the memo line or in a cover letter. If you are open to receiving your tax receipt by PDF, please include an email address with your donation.