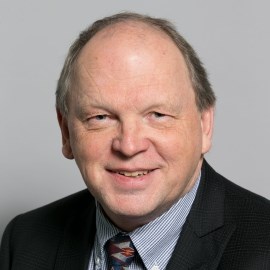 Your Times Colonist Christmas Fund reached $638,200 on Friday, and the money continues to roll in. Those on our Island who are less fortunate appreciate your generosity.
There are several reasons why the fund is doing so much better this year than ever before, starting with the eagerness of everyone to help those in need, to help them get through the toughest year in memory.
Another reason is a series of match challenges that have helped to put more fun into fundraising.
The largest challenge came from Andrew Sheret Ltd., which offered $20,000 if another company or individual would donate at least that much. Price's Lock and Safe met the challenge.
Looking through the list of donors, it's hard to miss the support given to the fund by local family-owned businesses such as Andrew Sheret and Price's. Note who is here for the community in this time of need.
Some $10,000 challenges have already been completed, but two more are outstanding.
Norman Spector, who served as a deputy minister in B.C. and Ottawa, an ambassador, and a newspaper publisher, says he will match $500 donations by current or retired public servants to a maximum of $10,000.
By late Friday, eight people had taken that challenge. We have room for 12 more. When donating, be sure to specify that your contribution is part of the Norman Spector match.
Bill Murphy-Dyson at Cox Taylor Lawyers in Victoria has donated $10,000, and is challenging other law firms on Vancouver Island to meet or beat that donation.
The challenges do not have to be big. Here is one from someone who asks to remain anonymous: "I am a Victoria citizen in my early 20s. If 10 more under-30 members of our community match my donation, I will donate another $25. Every little bit counts!"
Indeed it does. More challenges:
George Jackson, a member of the Uplands Golf Club, says he will give $100 for each of his holes-in-one — a total of $400 — and is challenging other golfers to do the same: donate $100 for every hole-in-one they have had. His family will give another $100 for every 10 golfers who meet his challenge. (Specify that your donation is part of the golf challenge.)
Cameron Parks, president of Penwood Constructors Ltd., has a message for other construction companies: Penwood will match their minimum donations of $100 up to a total of $1,500.
Lenore Davis donated $2,500, and is challenging all financial planners in Victoria to match it.
Dominique Chapheau gave $200, and challenges retired restaurateurs to give as well.
Another anonymous one: "I would like to challenge anyone who had to forgo their vacation travel this year to put some of their travel money towards the TC Christmas Fund." Along with the challenge, we received $200.
Glen Lynch, of Baggins Shoes at 580 Johnson St., has donated $500 and promises to do it again if three other retailers or owners on that block donate at least $500.
Carey Johannesson and Jan Clark donated $500 and are challenging other readers to match them.
Brenda Edwards of Saanich donated $300, and said her family challenges other families of firefighters, police, nurses and front-line retail staff. Several people have done so, and there is plenty of time.
Robinson's Outdoor Store on Broad Street, owned by Gayle Robinson and her daughter Erin in partnership with Matt King, donated $750 after three other Victoria businesses gave that or more. Challenge met.
Clarke Engineering and Welding Ltd., on Burns Avenue, donated $500 and is asking other businesses to match.
Greater Victoria real estate agents have two challenges. Sharon Warde is looking for matches to her $100 donation. Duttons and Co. Real Estate Ltd. in Fairfield donated $1,000 and hopes to see matches as well.
Morley Bryant answered the call, and is urging other real estate agents to give too. 
It's getting tough to keep track of these matches, so please let me know if I have missed one.
The Christmas Fund was launched in 1956, but the match challenges are a recent phenomenon. You have Andrew Beckerman to thank for making them popular.
Beckerman has been a regular challenger to this fund since he moved here from the United States 15 years ago.
After six match challenges this year, here is Beckerman's seventh: He will donate $500 if four other people who have not donated yet will donate that much.
The fund was further boosted on Saturday with donations made during the online Tuba Christmas concert, which was live-streamed on CHEK's Facebook page.
Donate online at timescolonist.com/donate. That will take you to the Canada Helps website, which is open 24 hours a day and provides an immediate tax receipt.
Or mail a cheque, payable to the Times Colonist Christmas Fund Society, to the Times Colonist Christmas Fund, 201-655 Tyee Road, Victoria V9A 6X5.
Or use your credit card by phoning 250-995-4438 between 9 a.m. and 1 p.m., Monday through Friday. Outside those hours, messages will be accepted.
dobee@timescolonist.com