B.C. has received "multiple" offers to buy and develop a mixed-use project on a James Bay site covering almost an entire block. "We've got a number of very high-quality submissions from some well-known and reputable developers. They are in the process of being evaluated and we are happy with the response," Jamie Edwardson, a Finance Ministry spokesman, said Tuesday. The carrot for potential buyers is the offer from the province to lease 180,000 square feet of office space for 20 years. No asking price was set.
Colliers International is marketing two provincially-owned lots. The largest is in the 500 block of Superior and Michigan streets. It does not include the Queen's Printer and a smaller adjacent building. The smaller site is on Kingston Street, where five historic buildings would be relocated.
- - -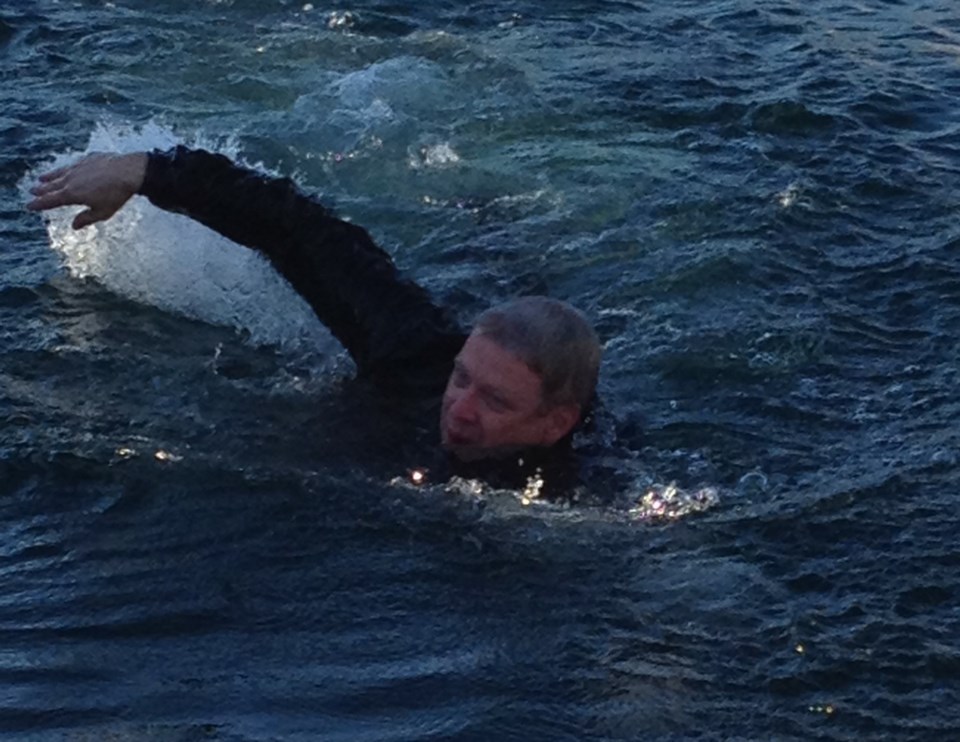 CEO takes an ocean plunge for a good cause
Staff at Victoria-based software company Helm Operations (formerly Edoc Systems Group) have been getting quite creative — and bold — to generate cash for the Mustard Seed food bank. Over the past three weeks, Helm raised $9,000 by hosting a sumo wrestling championship, selling egg nog latte, having a silent auction and a Grizzly-Cowboy-Ninja (Rock-Paper-Scissors) competition. They even threw their chief executive, Ron deBruyne, into the ocean.
"We are thrilled with the creativity demonstrated by our team at Helm to raise money for such a great cause," said Rodger Banister, director of marketing at Helm. "One of our core values at Helm is fun, so I wasn't really surprised when all of these cool ideas came up. How many times do you get to throw your CEO in the ocean?" asked Banister. In 2012 Helm raised $5,000 for the Mustard Seed as a part of the VIATeC Foodbank Challenge.
Helm develops software to help commercial marine transportation companies organize shore-side and vessel operations.