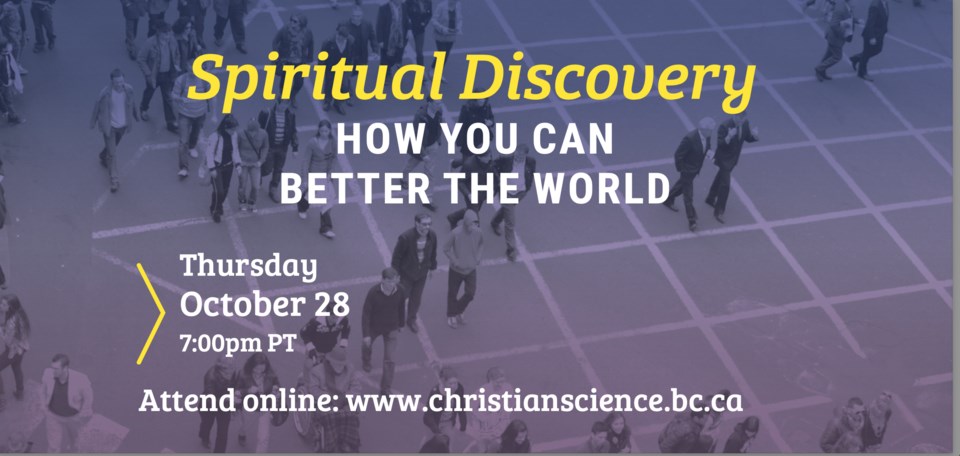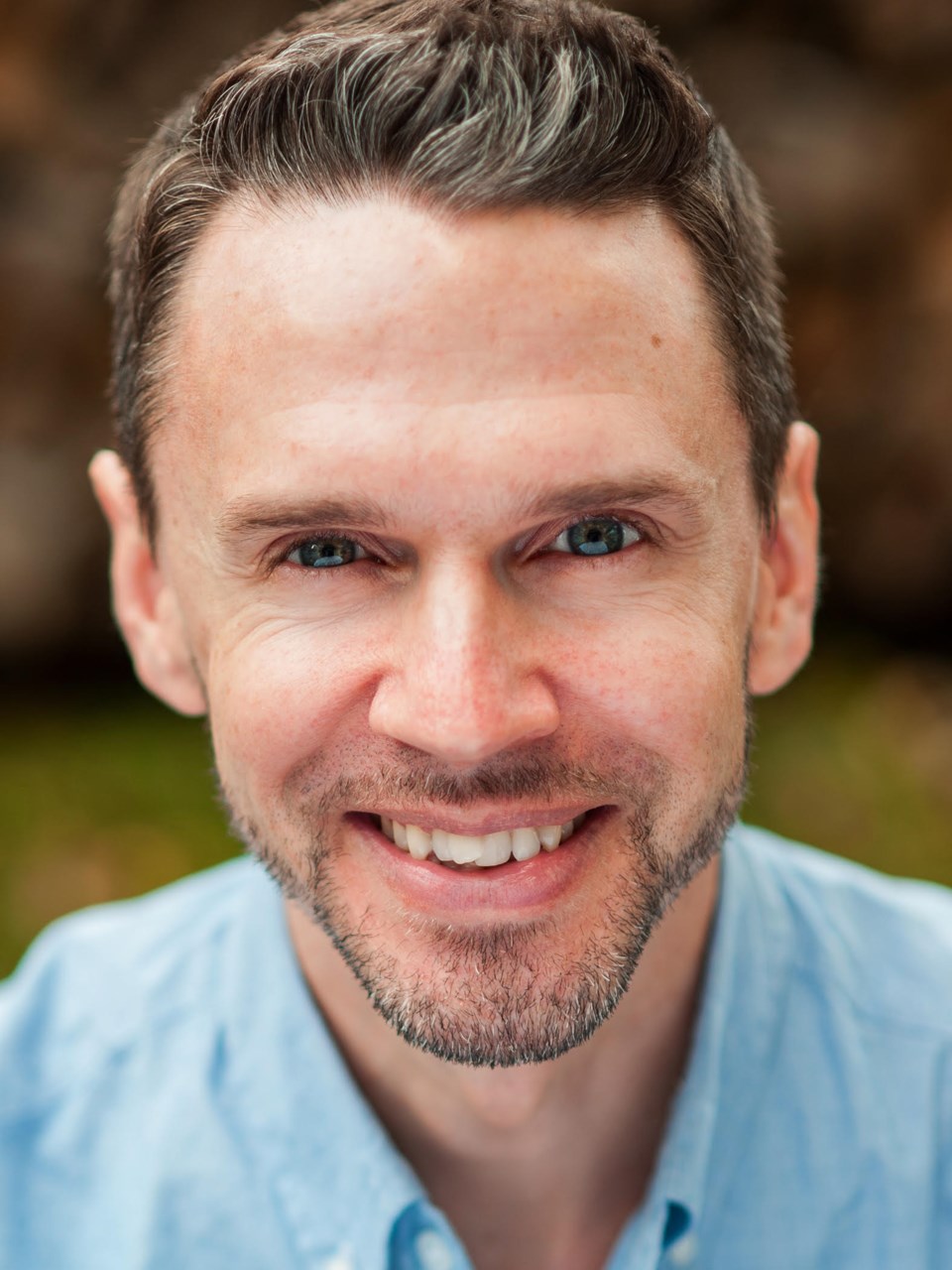 Tom McElroy has always loved meeting new people and discovering fresh perspectives on spirituality. His early interest in different cultures and people led him to study philosophy at university, and to participate in study abroad programs that helped him discover inspiring and diverse perspectives. Ultimately, his own personal journey, including volunteer work as a prison chaplain, led to his current profession as a Christian Science practitioner—helping others discover new views of God and themselves which help bring healing. As a member of the Christian Science Board of Lectureship, McElroy has also spoken around the globe about the practice of Christian Science. His upcoming webinar, "Spiritual Discovery: How You Can Better the World" on Thursday October 28, 2021 at 7:00pm PST, sponsored by First Church of Christ, Scientist, West Vancouver, reflects this perspective.                             
McElroy invites us to consider how we think about spirituality. Do we think of it as an ongoing discovery—or is it a set of rigid beliefs? Does it offer us breakthroughs in thought—or is it a positive thinking strategy?  Considering spirituality as a discovery brings the subject into a deeper, more progressive direction rather than confining it to a static position of belief or a hopeful thought. And what does prayer have to do with this discovery?  McElroy's own experience is that prayer plays a vital part. He says: 
"Prayer is about spiritual discovery. It's about understanding more of what God is and learning to see our lives and the world through the lens of God's all-good nature. It's about stripping away surface-level appearances in order to discern what actually IS. … Prayer can have a tangible, healing effect. Problems related to our personal history and health, as well as issues that trouble entire communities are rooted in misperceptions based on surface-level reasoning. Ultimately, they never change the facts of what's rooted in the nature of God—what's genuine, good, and reliable. Prayer that leads to this true viewpoint, one that's based on spiritual discovery, results in healing."
Historically, discoveries have brought progress to humanity. McElroy suggests that curiosity and a humble determination to learn and change the way we think have brought about history's most important innovations and societal shifts, and this continues today. In much the same way, the Bible records countless inspiring accounts of spiritual thinkers who discovered new views about God as Love and Life and about our spiritual relationship to God that brought healing and progress for humanity. This progress culminated in the life and work of Christ Jesus whose teachings and healings illustrated these discoveries in practical ways that still resonate today.
Christian healer and author, Mary Baker Eddy, wrote about this in her groundbreaking book, Science and Health with Key to the Scriptures, which explains how anyone can understand and reliably put into practice Jesus' teachings for themselves—an approach to Christianity that she calls Christian Science. McElroy will speak about his experience with this book and how Christian Science has helped him and others make the kind of spiritual discoveries that bring healing to daily life on many levels. 
Can we better the world? Speaking from his experience, McElroy says: "Absolutely. Misperceptions appear on any scale. Just so, the universal truths at the heart of Christian healing are true on any scale. Spiritual views can affect progress for communities just as they do for individuals. We can help the world by discovering more of what's true!"
You can find more information about this webinar at christianscience.bc.ca