British Columbians will not receive the emergency alert system message Wednesday (Nov. 17) as part of a regularly-scheduled Canada-wide test.
Alert Ready, Canada's public emergency alert program, confirmed Tuesday that in light of conditions in British Columbia due to flooding and mudslides the province would not be participating in the system test.
UPDATE: In light of the devastating flooding and mudslides in #BC, the province will not be participating in tomorrow's test. #AlertReadyTest

— Alert Ready (@AlertReady) November 16, 2021
Canadians in all other provinces except the Northwest Territories and B.C. should expect to see one test message from their provincial or territorial emergency management organization over television, radio, and compatible wireless devices at assigned times.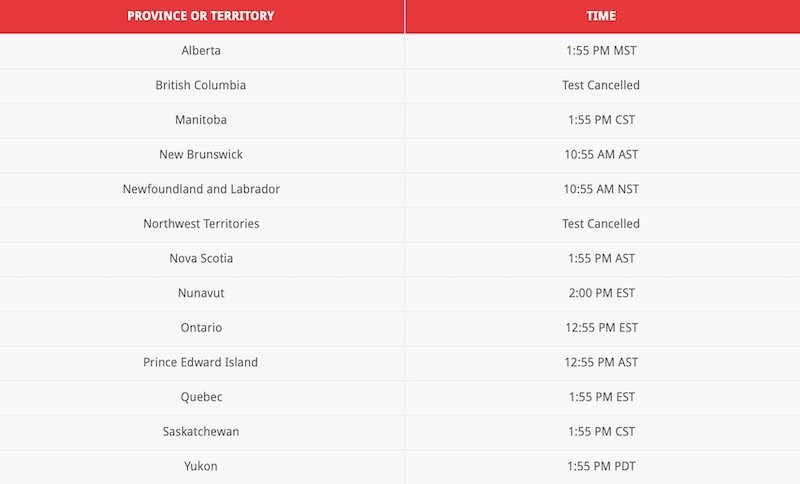 "Alert Ready delivers critical and potentially life-saving alerts to Canadians through television, radio and LTE-connected and compatible wireless devices," explains the Alert Ready website.
Typically, British Columbia participates in the Alert Ready tests.
The organization that runs the system says the testing sound will simulate an emergency alert, beginning with the alert tone.
The message will indicate that it is a test and does not require action.
Tests such as this one are conducted twice a year in May and the third week of November.
Canadians do not have an option to opt out of the test or actual alerts distributed by the national alerting system.
With files from the Canadian Press