Year in and year out, Vancouver Island can be counted on for some of the best festivals in the province.
This year's summer calendar is not without its changes, however. The Coombs-based Kulth Music Festival, the Victoria Electronic Music Festival, Cumberland's Big Time Out Festival and Victoria's FolkWest festival have all shuttered, for a variety of reasons. Some have pledged to return bigger and better, while others are likely dust in the wind.
Fear not, festival folks: Picking up the slack this year is a host of expanded offerings.
The popular V.I.C. Fest has grown from one day to two, while Port Renfrew's Tall Tree Music Festival opened its pocketbook and secured an all-star roster of acts. The Phillips Backyard Weekender is an entirely new — and nearly sold-out — two-day event, while the Victoria Ska Fest secured a big-time headliner in Mos Def, perhaps the biggest act in its 14-year history.
And what do we say about Langford's second annual Rock the Shores festival, which expanded to two days in July, setting a Greater Victoria record for advance ticket sales in the process? Not much more needs to be said.
Take a look inside at our festival preview. And for the sake of everyone, see some live music.
TD VICTORIA INTERNATIONAL JAZZ FESTIVAL
June 21-30, Victoria
One of the city's longest-running events is showing no signs of slowing down, even as it inches towards its 30th birthday. According to organizers, the 2011 edition was the festival's second-best to date — and with a strong lineup on tap beginning next week, expectations are that JazzFest will enter its third decade in fine style next year.
This year's edition, one of two annual festivals staged by the Victoria Jazz Society, features a collection of headliners that would make any festival blush: Bettye LaVette, Esperanza Spalding, Serena Ryder, the David Murray Infinity Quartet featuring Macy Gray, Nikki Yanofsky and Herbie Hancock. More than 350 musicians (including 68 bands) will perform more than 80 concerts on 13 stages before it is all over and done with.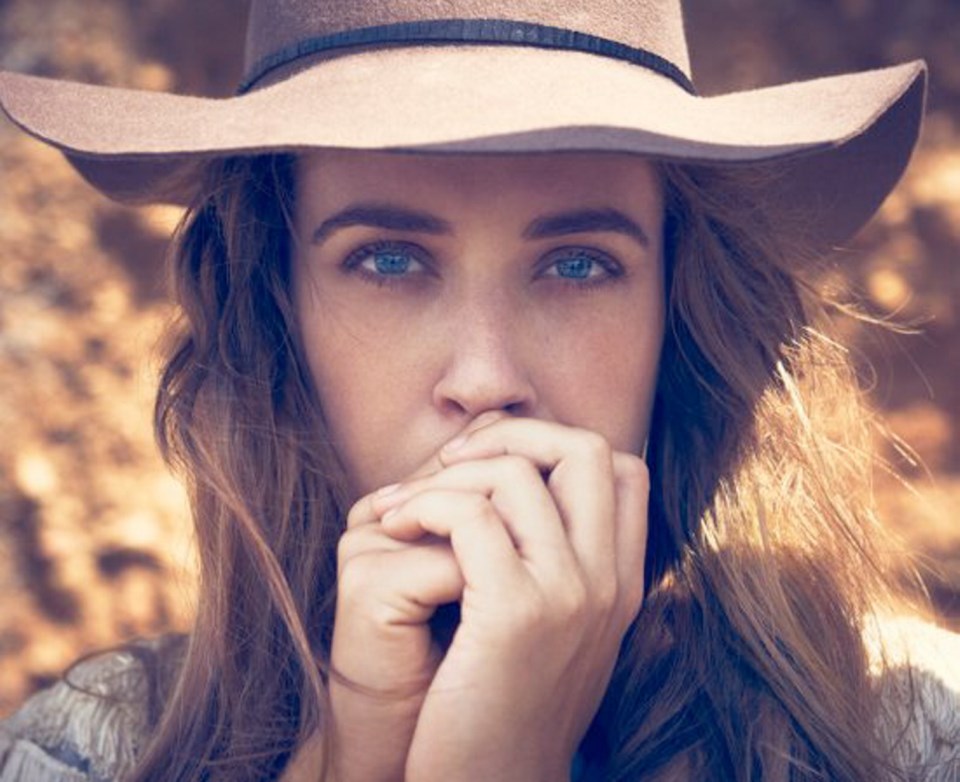 V.I.C. FEST
June 21-22, Victoria
Everyone and everything involved with the Vancouver Island Cultural Festival (V.I.C. Fest for short) has roots in or is based on Vancouver Island, according to organizers. That's impressive when you consider the quality of food, beverage and performers associated with the event, which is looking to pack a lot of action into its 15 hours of operation at St. Ann's Academy.
Musical offerings include Steph Macpherson, Towers and Trees, Carmanah, Vince Vaccaro, Jon and Roy and more. But the expanded two-day lineup also includes the Wolf/Sheep art show, kids area, beer/wine sampling and a songwriters' workshop and songwriters' circle sponsored by Music B.C.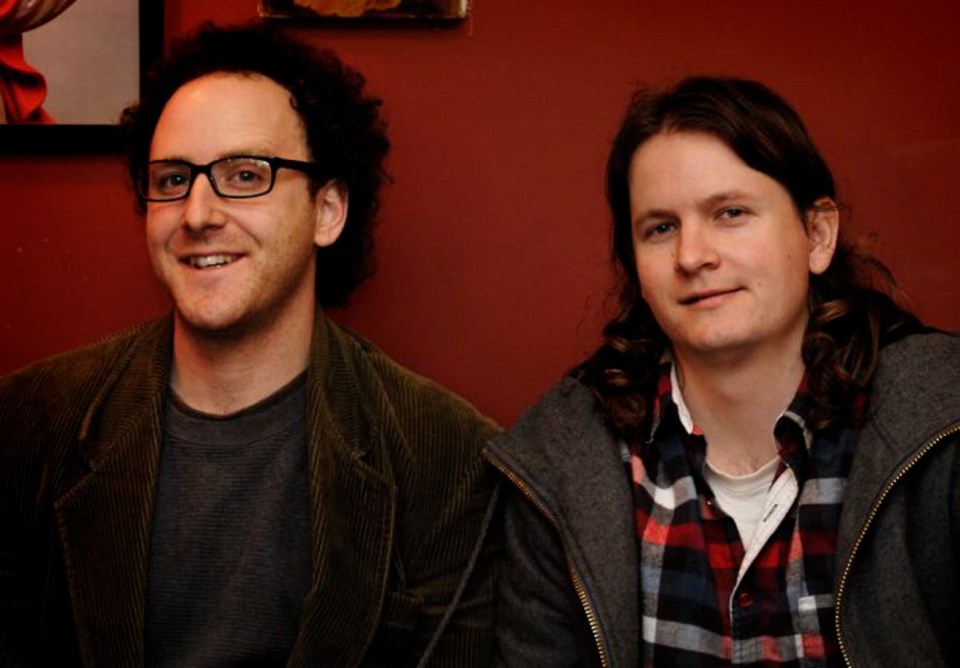 TALL TREE MUSIC FESTIVAL
June 28-30, Port Renfrew
There is no other way to put it: Tall Tree is positioning itself to be included among the big boys this year. The open-air Port Renfrew event — staged in the middle of expansive forest — is sporting an incredibly deep lineup that includes Hollerado, Hey Ocean!, A Tribe Called Red, Sweatshop Union, Bend Sinister, Wake Owl and Gold and Youth.
Staged over three days at Brown's Mountain, the fourth Tall Tree is going for broke. Such a concept isn't as brave as you might think: Tall Tree has a great reputation among young festival-goers from up and down the Island (Port Renfrew is accessible from both Lake Cowichan and Sooke) and with a lineup like this year's, expect record attendance.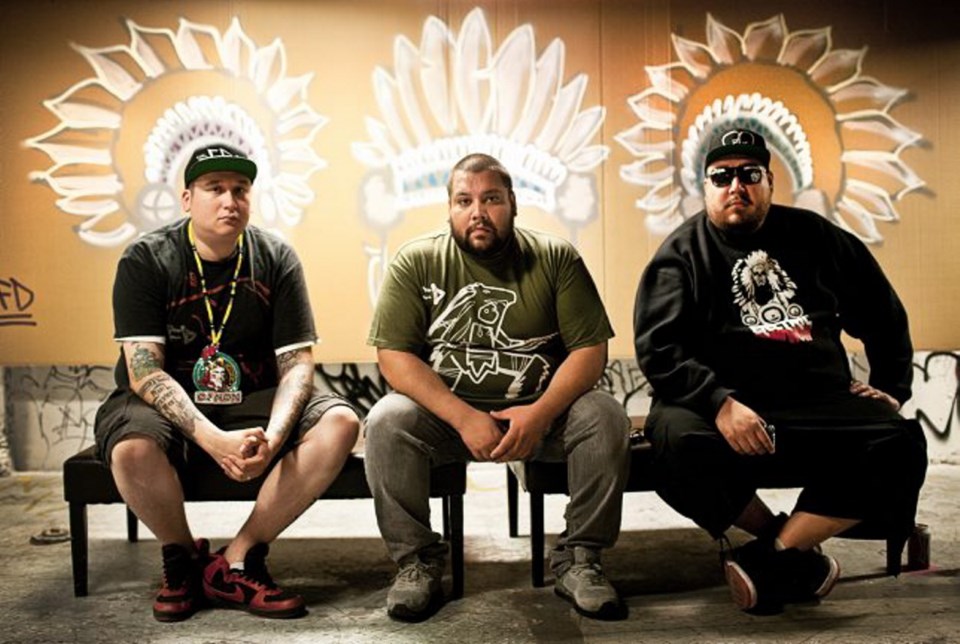 VICTORIA CANADA DAY
June 30-July 1, Victoria
One of the premier family-friendly events in the region — one word: fireworks — the provincial capital's Canada Day celebrations are something to behold.
Ship Point is where the majority of the non-musical action goes down, including multiple activity tents and wide-ranging food village. There's a stage to showcase emerging artists, too, but the long-weekend destination is known to many for its main stage on the legislature lawns (that's also where the renowned "human flag" of Canada photo-op takes place).
Watch for sets by Hey Ocean!, Odds, the Kerplunks, Kathryn Calder and Acres of Lions, among two dozen others.
VICTORIA SKA FEST
July 9-13, Victoria
The so-named "festival of the people" is catering to a whole lot of people this year, at least where its recently announced July 13 headliner is concerned.
Mos Def, the rapper-actor with a string of awards to his credit, isn't the only attraction. The Victoria BC Ska Society certainly has operations under control heading into Year 14 of the festival: five nights of shows, hosted at various venues, three of which are free of charge. Sierra Leone's Refugee All Stars, Chicago Afrobeat Project, Tanya Stephens, Blitz the Ambassador and Mad Caddies top the must-see music list. But don't skim over the other areas.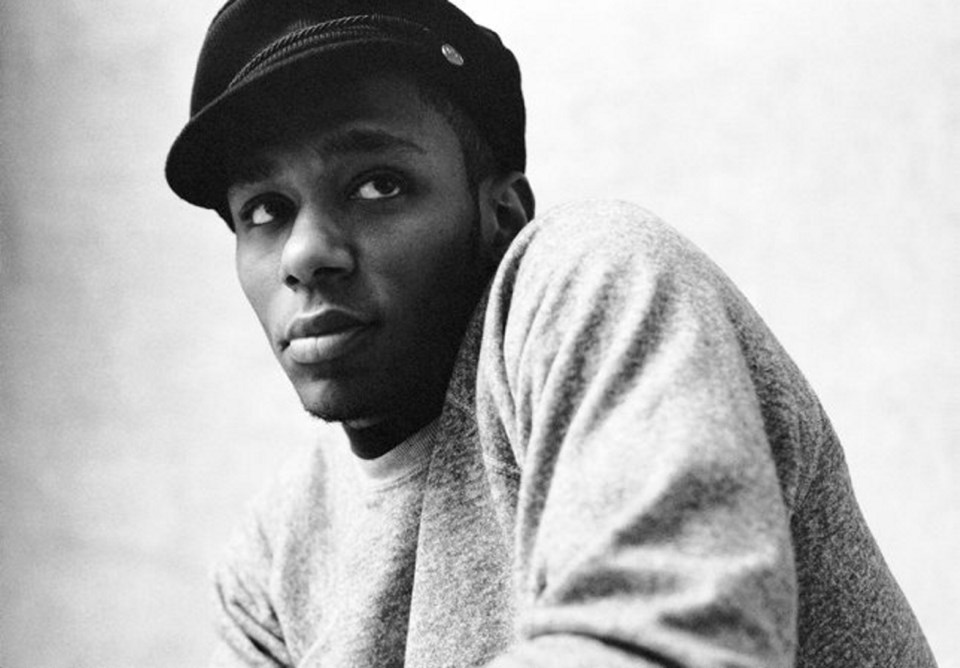 VANCOUVER ISLAND MUSIC FESTIVAL
July 12-14, Courtenay
Mary Chapin Carpenter, Marc Cohn, Kris Kristofferson, Walk Off The Earth, John Hiatt and the Indigo Girls are just a few of the performers fans are clamouring to see at this year's Vancouver Island Music festival. That's a heady bunch, indeed — which explains why the festival is sure to be sold out by the time the gates open July 12.
Musicfest, as it is known, is more than just music. Home to one of the finest settings we've seen, and run by a friendly crew of organizers and volunteers, it's almost impossible to have an off day. That certainly won't happen this year, not with the lineup set to invade the Comox Valley Exhibition Grounds.
ROCK THE SHORES
July 13-14, Langford
Langford's rock-friendly Rock the Shores festival could have faced failure in its sophomore season, based simply upon the incredible success of its inaugural edition. That was never really in the cards. Not after organizers announced months ago that Rock the Shores begins life anew as a two-day festival.
The event set an attendance record for a paid, outdoor concert in 2012. More than 12,500 gathered at the Juan de Fuca Recreation Centre lower fields, a total that will rise to 20,000 over two days this summer. Credit that to one heck of a rock 'n' roll cavalcade that includes Weezer, City and Colour, Sam Roberts, Mother Mother, 54-40, Matthew Good, the Sheepdogs, AWOLNATION and more.
PHILLIPS BACKYARD WEEKENDER
July 19-20, Victoria
As if staging both Rifflandia and Rock the Shores wasn't enough action for Atomique Productions, the local concert promoters went ahead and squeezed another festival into its production schedule. Enter the Phillips Backyard Weekender, a two-day party held at the service-bay area of Phillips Brewery on Government Street.
De La Soul, Buck 65, The Cat Empire, SonReal and the Dirty Heads lead a cast of boogie-friendly bands playing before an avid outdoor audience. If you've seen shows at the Phillips lot in years prior, you know the good times are contagious. This event will be no different.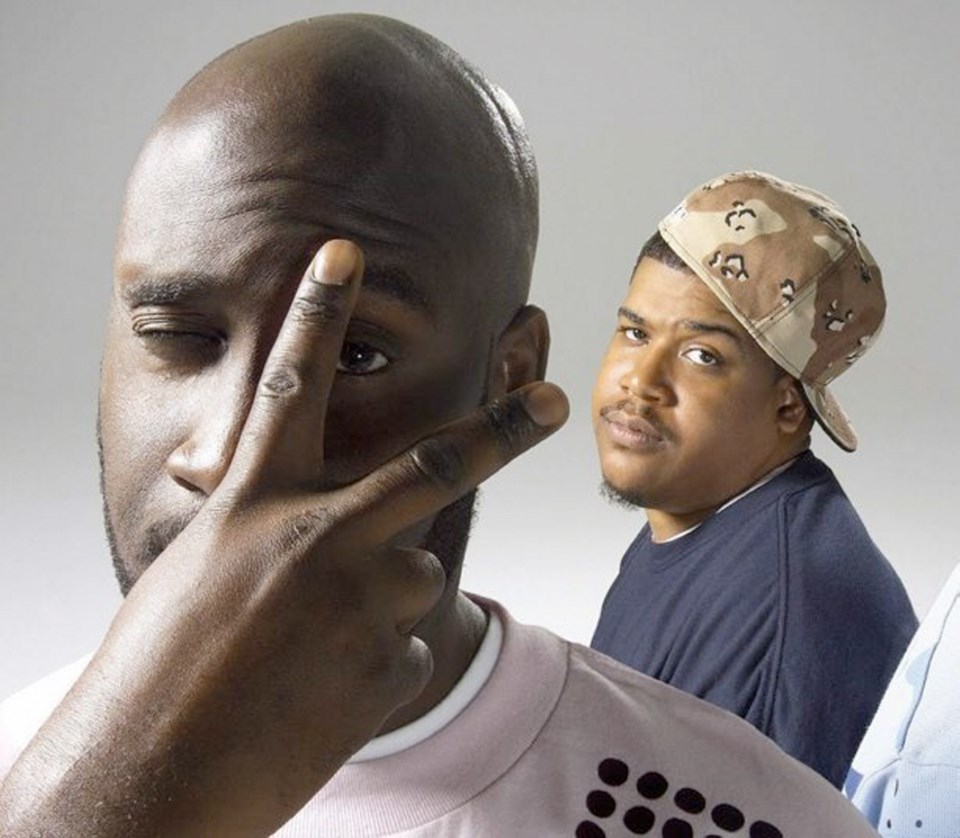 VICTORIA INTERNATIONAL BUSKERS FESTIVAL
July 19-28, Victoria
The third annual Victoria International Buskers Festival won't be releasing its lineup until early July, but expectations are that it will trump previous years. That's no easy feat. The 2012 edition featured performers from as far away as Switzerland, Argentina, Australia and the U.K. in more than 600 shows on eight downtown stages.
Organizers are expecting enormous attendance figures next month. That remains to be seen, but one thing is for certain: The mostly free festival (some performances last year were by donation) will give fans of street performances plenty of food — in the form of music, theatre and magic — for thought.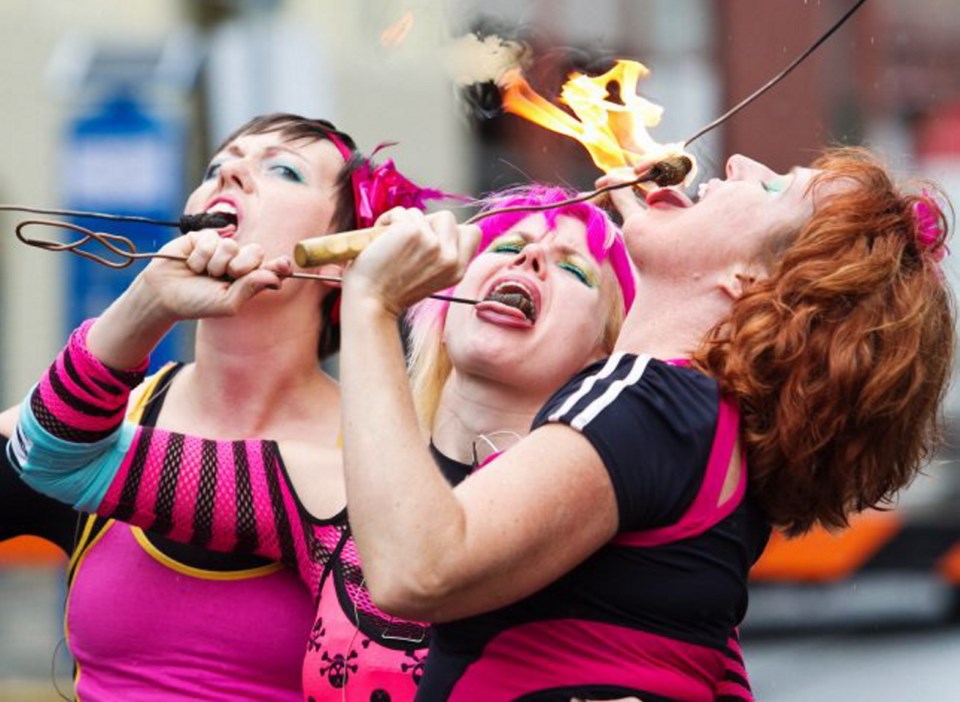 ISLANDS FOLK FESTIVAL
July 19-21, Duncan
Another year, another round of advance praise for one of the coolest festival sites around: Providence Farm in Duncan. The home of the 29th annual Islands Folk Festival can literally do no wrong, but that doesn't stop organizers with the Cowichan Folk Guild making every attempt to get it just right.
Connie Kaldor, Jim Byrnes Blues Band, Judy Collins, Ruth Moody and Shawn Phillips, among others, lead a roster of talent that puts the folk in folksy. There's a strong Cowichan Valley contingent as well, not to mention the spectacular and superb-sounding Chapel, one of six stages in use during the weekend.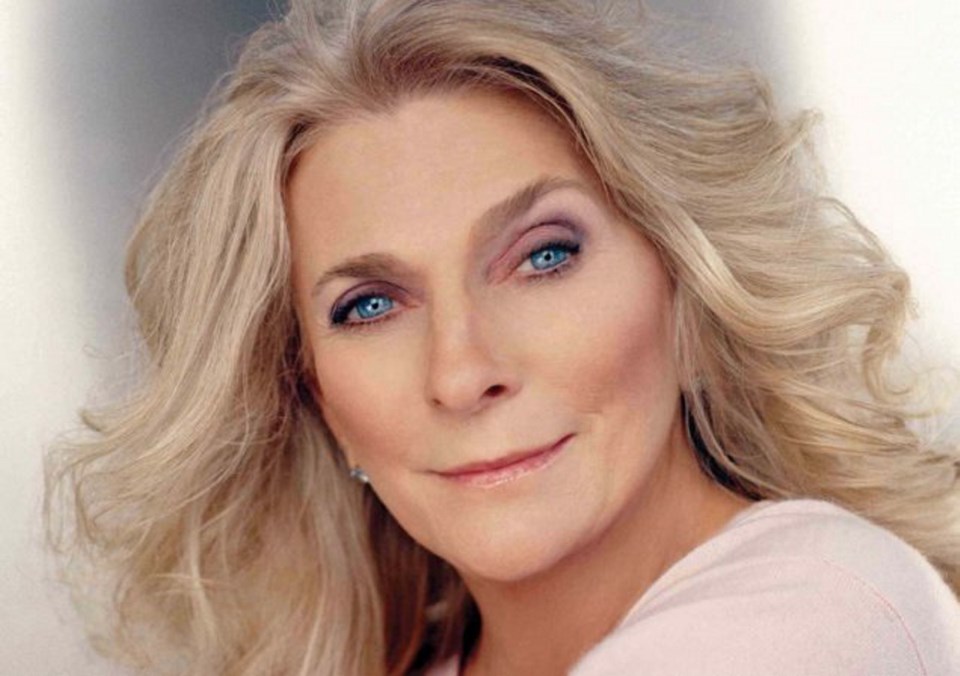 ROCK OF THE WOODS MUSIC FESTIVAL
July 26-28, Cowichan
Want to play volleyball? Rock of the Woods has a court for you. In the mood for a wine tour? Rock of the Woods can accommodate that as well. A hankering to see some of the best acts on the Island assembled in one place? That is precisely what Rock of the Woods was designed to provide, so you've come to the right place.
Held at Glenora Farm in the Cowichan Valley, the event's lineup this year includes Hannah Georgas, Monophonics, the Cave Singers, Michael Bernard Fitzgerald and more. The farm hosting the event is run by non-profit society helping those in need of special care, so there's emphasis is on community. Not a bad thing where a festival is concerned.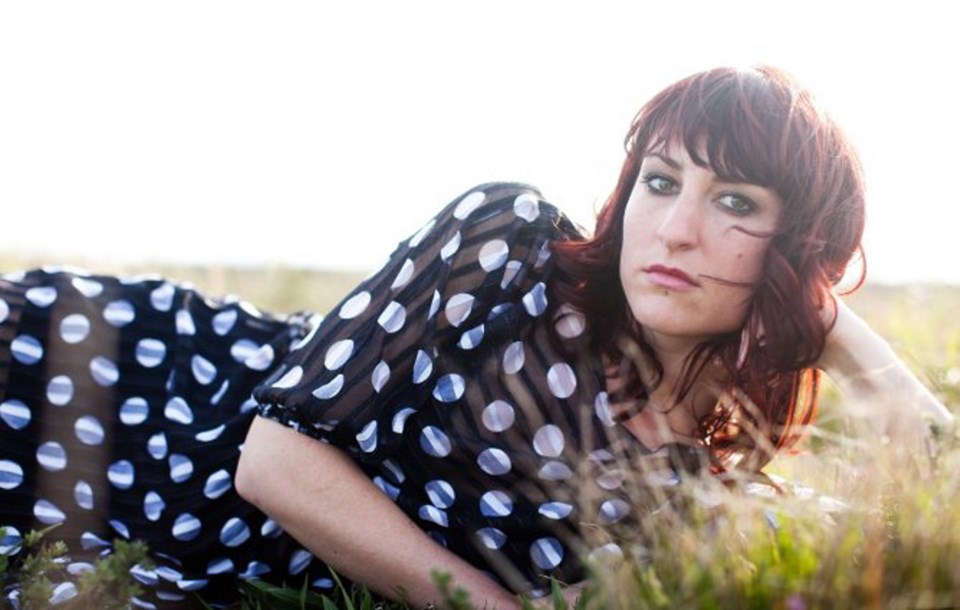 SUNFEST COUNTRY MUSIC FESTIVAL
Aug. 1-4, Duncan
The one and only multi-day country festival on Vancouver Island has a lot going for it in 2013, not the least of which is headliner Alan Jackson. To diehard country buffs, he's about the closest to royalty as we'll see around these parts.
Sunfest drew Dierks Bentley, the Kentucky Headhunters and the Charlie Daniels Band in 2012, so there are expectations to be met, indeed. But with Jackson leading the way, and strong support from Thompson Square, Clay Walker and Chad Brownlee, hopes are that the Cowichan Exhibition Grounds will be 10,000 fans deep come mid-August.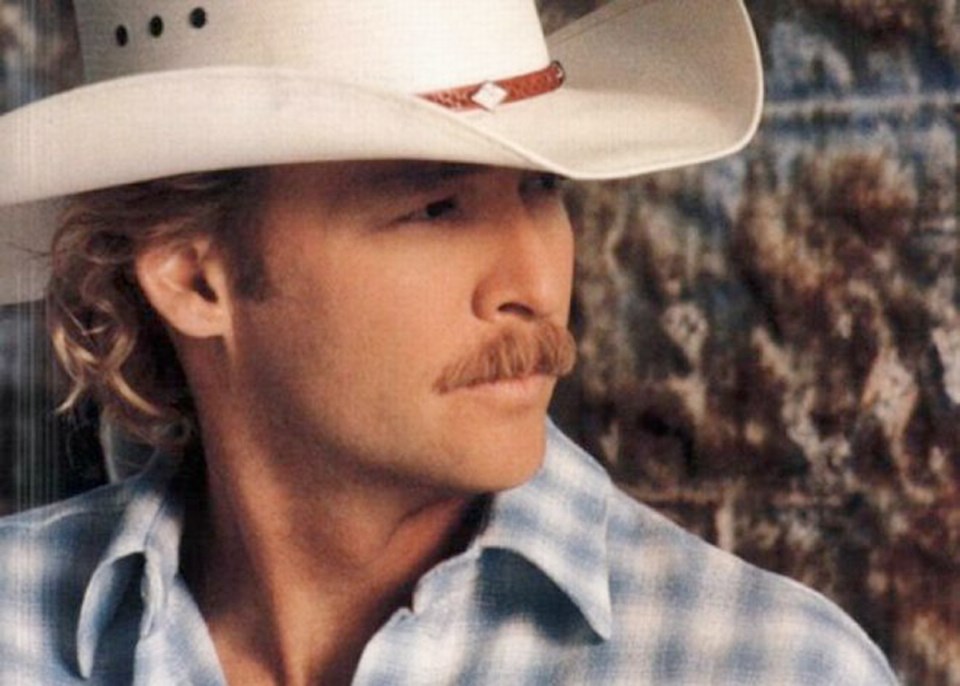 VICTORIA SYMPHONY SPLASH
Aug. 4, Victoria
Crowds upward of 40,000 people aren't unusual at the annual Symphony Splash, which has been presenting some of the finest classical musicians in the city at before an awe-inspiring backdrop since 1990.
Victoria Symphony maestra Tania Miller will once again conduct from a floating stage that culminates amid bells, cannons and fireworks with a performance of Tchaikovsky's 1812 Overture. Not bad value at all for a suggested donation of $5.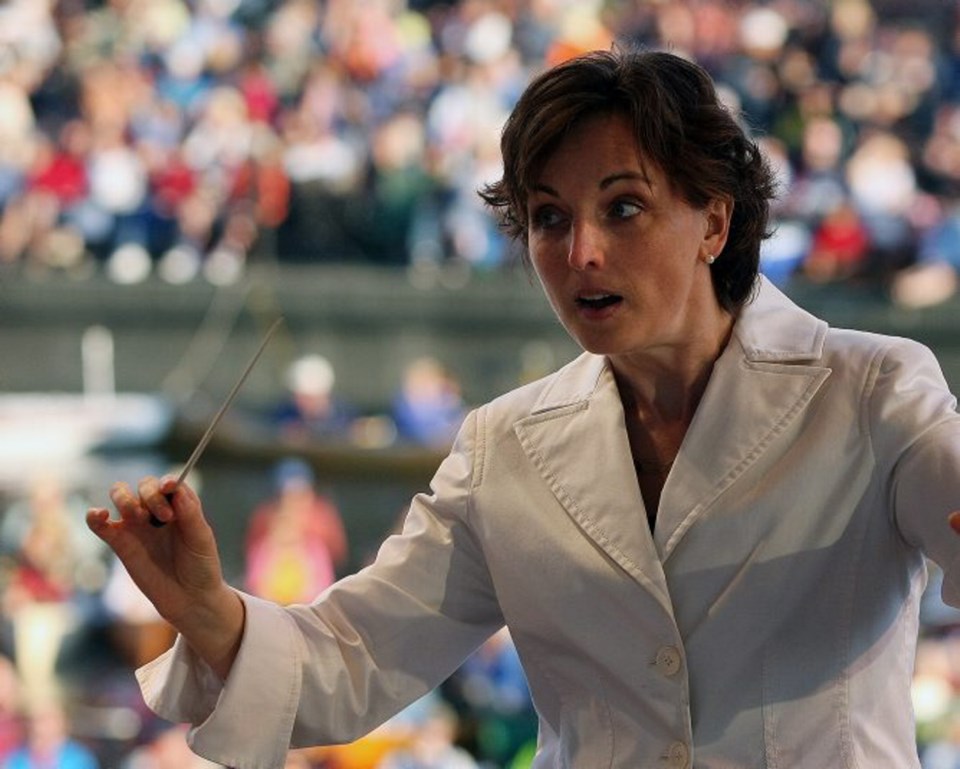 FILBERG FESTIVAL
Aug. 2-5, Comox
The Filberg, a beloved outdoor festival and one of the largest juried arts and crafts festival in Western Canada, has become a veritable institution on Vancouver Island during its 30 years in operation. Expecting that to change for its 31st edition — well, that's simply not going to happen.
Fred Eaglesmith, Daniel Lapp, Michael Kaeshammer, Jim Byrnes, Murray McLauchlan, Ridley Bent, Spirit of the West and more are appearing alongside reams of crafts and artisans at this year's Filberg. That's not all: Every dollar raised goes toward the restoration and maintenance of the festival's picturesque site, the Filberg Heritage Lodge and Park.
Win-win.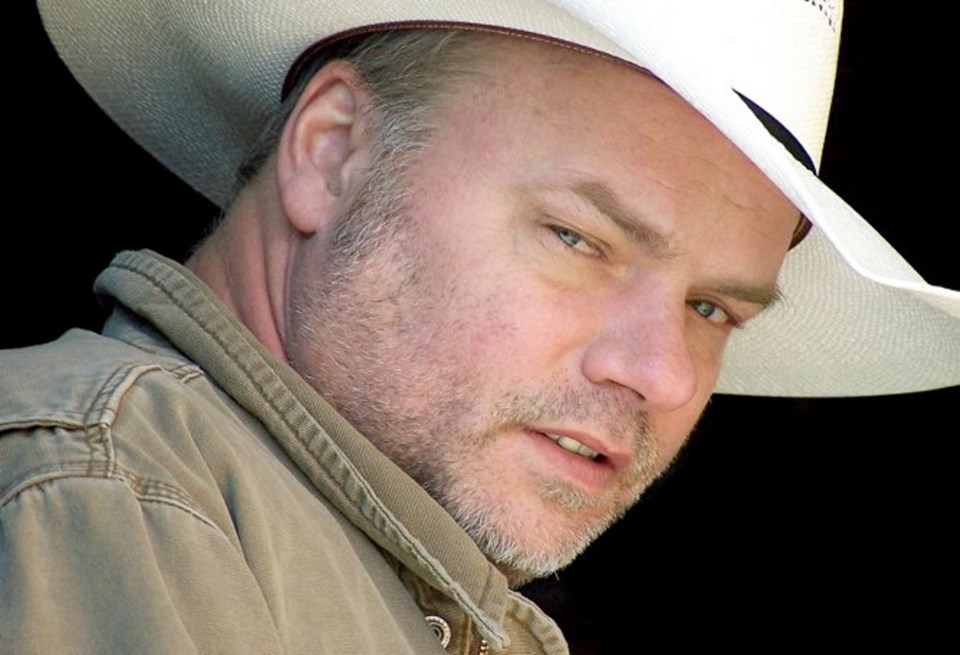 VICTORIA FRINGE THEATRE FESTIVAL
Aug. 22-Sept. 1, Victoria
One of the most impressive stat lines around (50 shows in 11 days at 11 venues) is only the tip of the action at the 27th annual Victoria Fringe Theatre Festival. Productions from across North America and the U.K., in addition to Japan and New Zealand, will fill the Fringe program with comedy, theatre, dance, drama, musicals, and performance art. And more.
Among the expected highlights this year are a couple of classics in transition, including Shakespeare's Twelfth Night Kabuki Style and a musical version of Jane Austen titled Promise and Promiscuity. Dive in, because you'll never know what lies below the surface at the Fringe.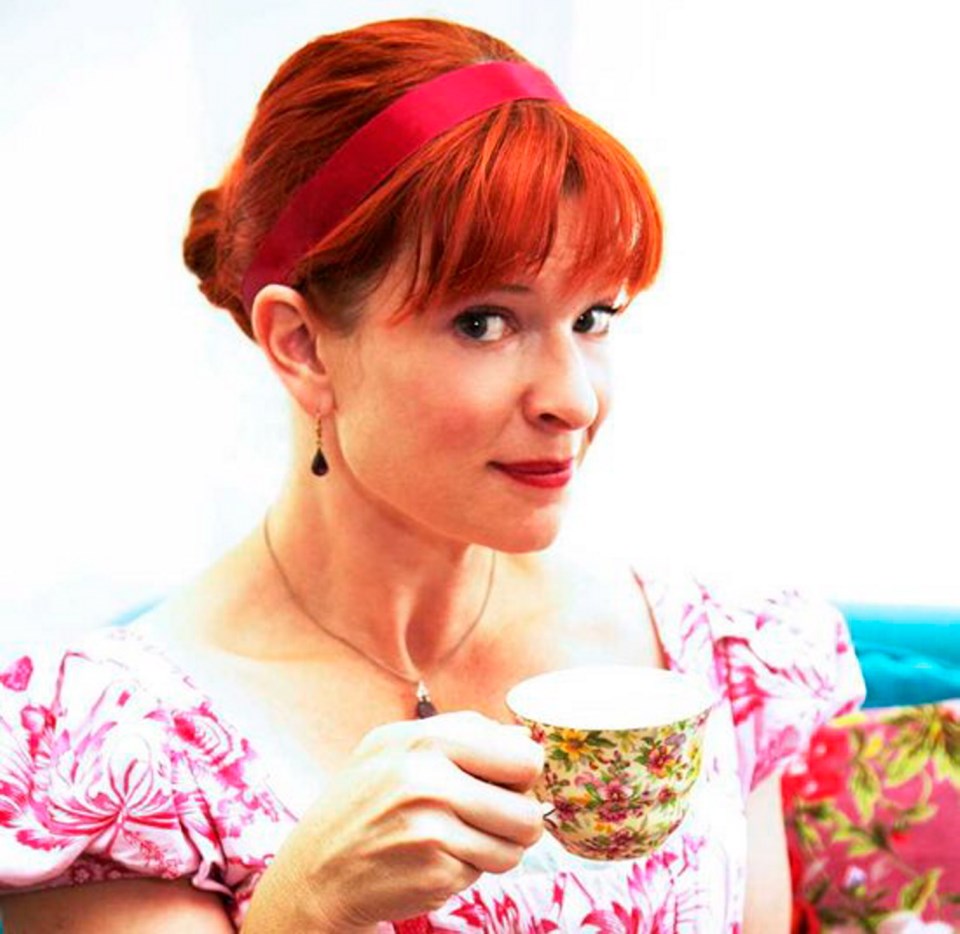 VANCOUVER ISLAND BLUES BASH
Aug. 31-Sept. 2, Victoria
There's a benefit to being held on the same week end every year for the better part of two decades. Blues diehards know where they'll be each and every Labour Day weekend, which has resulted in a dedicated, built-in audience of followers.
Produced annually by the Victoria Jazz Society, Blues Bash offers two nights of sizzling hot blues headliners, rounded out by a selection of local talent. The full lineup has yet to be announced, but we did manage to pry a few headliners out of producer Darryl Mar. Word has it that Duke Robillard is topping the Saturday night show, while Sunday night offers a twin bill sporting two Quebec blues phenoms, Adam Karch and the Steve Barry Blues Band.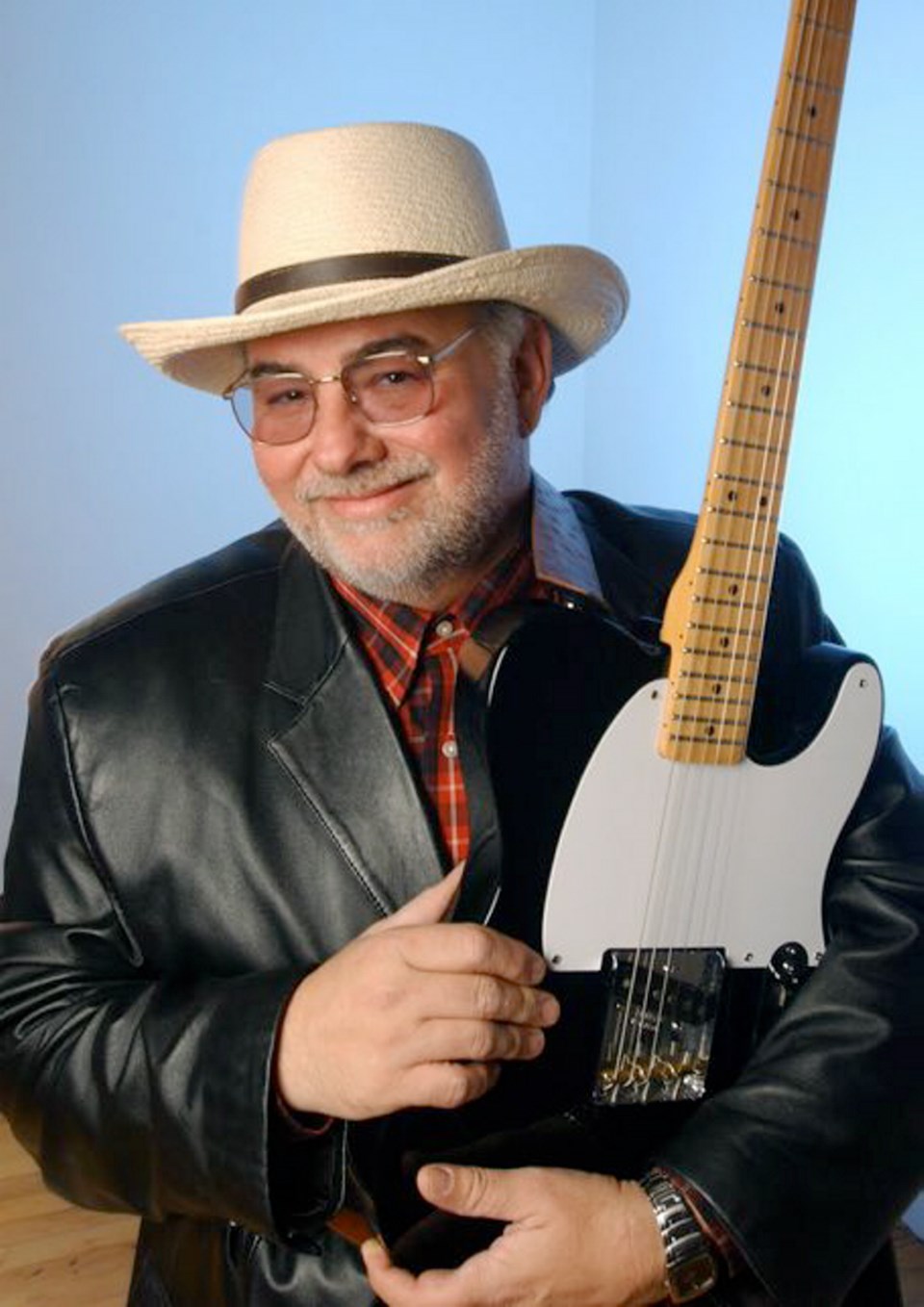 RIFFLANDIA
Sept. 12-15, Victoria
The last festival on the concert calendar is arguably the best-regarded event in the city. Remarkably, it has separated itself from the chaff in a matter of five short years, the exact time frame organizers gave Rifflandia to find its legs as both a business plan and cultural event.
Edition No. 6 is expected to be bigger and better than ever, with more stages in play, more flexibility for consumers and likely bigger names than ever before. We won't know the full scope of it until next week at the earliest. But while the festival is still taking shape, from a performance perspective, brand recognition is already in place. Riff will rule, indeed.