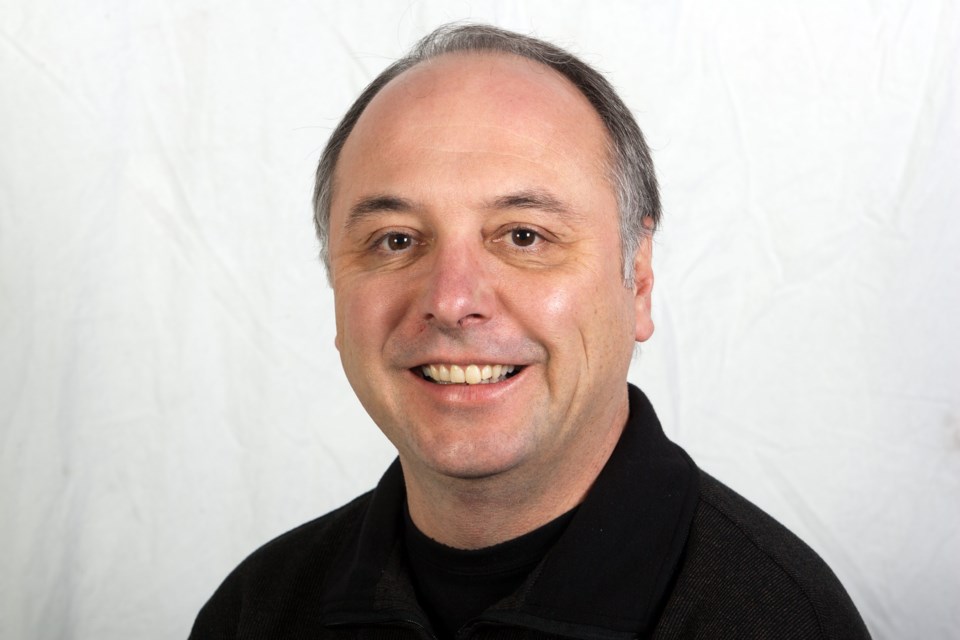 When I crave hot, cooked, fresh oysters, but lack the desire to shuck them, I don't despair. That's because I know I can buy tubs of shucked B.C. oyster meat at just about every supermarket and seafood store in our area.
It's a high-quality product using farmed oysters that are grown and harvested from places such as Baynes Sound, just south of Courtenay. They are shucked, cleaned and packed in tubs in a processing facility, and then shipped to stores not long after. It's also a convenient product — open the lid and the oysters are ready to use in a variety of ways.
Today's recipes showcase three possibilities and include methods such as deep-frying, pan-frying and stewing.
I used the deep-frying method for tempura oysters. To make it, plump oyster meat is dipped in ice-cold batter before being cooked in hot oil until light golden and crispy. You then can dip or drizzle this succulent seafood treat with an easy-to-make mixture of teriyaki sauce, fresh ginger and green onion.
I pan-fried oysters coated in bread crumbs and cornmeal for my oyster-burger recipe. Before sandwiching the hot cooked oysters between the buns, I slathered those buns with rémoulade, a spicy, tangy, mayonnaise-based sauce that pairs well with that mollusk.
My last recipe, creamy oyster stew for two, is where I stewed the oysters, but not for long, as they cook quickly. That is why the oysters are added to the saucy vegetable mixture near the end of cooking, creating a rich seafood stew that you could serve with crusty baguette for dunking.
Tubs of shucked oyster meat should be labelled with a best-before date and contain some of the oysters' flavourful juice. When opened, the oysters should have a fresh ocean aroma and be plump and firm-looking. Tubs of shucked oyster meat are sold by weight, not by how many oysters they contain, which can vary depending on size. In my recipe testing I used eight-ounce tubs of Mac's Oysters (macsoysters.com) and each contained between five and six large oysters, perfect for my recipes.
Tempura Oysters
Crisply coated oysters served with a ginger/teriyaki-flavoured dip. To make a meal of the oysters, serve them with steamed rice and stir-fried vegetables or steamed baby bok choy.
Preparation: 10 minutes
Cooking time: Three to four minutes, per batch
Makes: 10 to 12 oysters (depending on size)
For the dip
1/2 cup teriyaki sauce (I used Kikkoman brand)
1 tsp finely grated fresh ginger
1 green onion, very thinly sliced
For the oysters
• vegetable or peanut oil for deep-frying
3/4 cup all-purpose flour
1/4 cup cornstarch
1/2 tsp baking powder
1/2 tsp salt
1 cup ice-cold soda water
1 large egg yolk
2 (8 oz./227 g) tubs shucked B.C. oyster meat
To make the dip, combine ingredients in a small bowl. Cover, refrigerate until needed.
Meanwhile, heat the oil in your deep fryer to 375 F. Preheat your oven to 200 F. Set a wire rack over a baking sheet. Thoroughly combine flour, cornstarch, baking powder and salt in a bowl. Set a second bowl in a larger bowl of ice. Add the soda water and egg yolk to that bowl and whisk to combine. Add the flour mixture and whisk until a smooth batter forms.
Drain the oysters well and dry on paper towels. Leave oysters whole, or cut very large ones in half.
To fry oysters, working in batches, dip into the batter, and then let excess drip away. Deep-fry oysters, turning occasionally, until light golden brown, about three to four minutes. Set the cooked oysters on the wire rack; keep warm in the oven until the rest are cooked. Serve the oysters with the dip.
Oyster Burgers with Rémoulade
Juicy, fried oysters sandwiched in buns with a tangy sauce, lettuce, tomato and onion.
Preparation: 40 minutes
Cooking time: About four minutes
Makes: four servings
For the rémoulade sauce
1/2 cup mayonnaise
3 Tbsp finely chopped sweet mixed pickles
1 Tbsp fresh lemon juice
1 Tbsp whole grain Dijon mustard
1 small garlic clove, minced
• hot pepper sauce, such as Tabasco, to taste
1/4 tsp paprika
1/4 tsp Cajun spice
For the burgers
1/2 cup cornmeal
1/2 cup dried bread crumbs
• pinch cayenne pepper
1/2 tsp salt
1/2 tsp black pepper
1 cup all-purpose flour
2 large eggs beaten and mixed with 1/4 cup milk
2 (8 oz./227 g) tubs fresh B.C. oysters
• vegetable oil for frying
4 large burger buns, split and warmed
4 lettuce leaves
8 thin slices ripe tomato
8 thin slices onion
To make the sauce, combine ingredients in a small bowl. Cover and refrigerate until needed.
Meanwhile, line a baking sheet with parchment paper. Combine the cornmeal, bread crumbs, cayenne, salt and black pepper in a wide, shallow dish. Place the flour in another dish, and the egg mixture in a third dish.
Drain the oysters well and pat dry. Coat them first in flour, shaking off the excess. Dip in the egg mixture, making sure they are evenly coated. Set in the cornmeal mixture, gently pressing it on to the oysters, and then set coated oysters on the baking sheet in a single layer.
Heat 1/8-inch of vegetable oil in two large skillets set over medium-high heat. When hot, divide the oysters between the two skillets and fry for two minutes per side, until crispy, golden and just cooked through.
Spread rémoulade on the buns. Place a lettuce leaf on the bottom of each bun, and then set on tomatoes, onion and oysters. Set on top buns and serve.
Creamy Oyster Stew for Two
In this recipe, shucked B.C. oyster meat is simmered in a creamy vegetable mixture, creating a rich and hearty seafood stew for two.
Preparation: 20 minutes
Cooking time: About 15 minutes
Makes: two servings
1(8 oz./227 g) tub fresh oysters
1 Tbsp butter
3/4 cup mix finely diced onion, carrot and  elery
1 small garlic clove, minced
2 tsp all purpose flour
1/4 tsp dried tarragon
• pinches of cayenne pepper and paprika
3/4 cup milk
1/4 cup half and half (10 per cent) cream
• salt to taste
• chopped fresh parsley or sliced green onion, to taste
Take oysters out of their tub and set on a cutting board. Cut each oyster into four pieces, set back in the tub and refrigerate until needed.
Melt the butter in a pot set over medium heat. Add the onion, carrot, celery and garlic, and cook until softened, about four minutes. Mix in flour, tarragon, cayenne and paprika, and cook two minutes more. While stirring, slowly pour in 1/4 cup of the milk. When thick, mix in the remaining milk and the cream. Bring to a simmer, and simmer two minutes.
Add the oysters and their liquid, return to a gentle simmer (do not boil) and simmer two to three minutes, just until the oysters are cooked and start to curl at the edges. Taste the stew and season with salt, if needed. Divide stew between two serving bowls, sprinkle with chopped parsley or green onion, and serve.
Eric Akis is the author of eight cookbooks. His latest is The Great Rotisserie Chicken Cookbook (Appetite by Random House). His columns appear in the Life section Wednesday and Sunday.